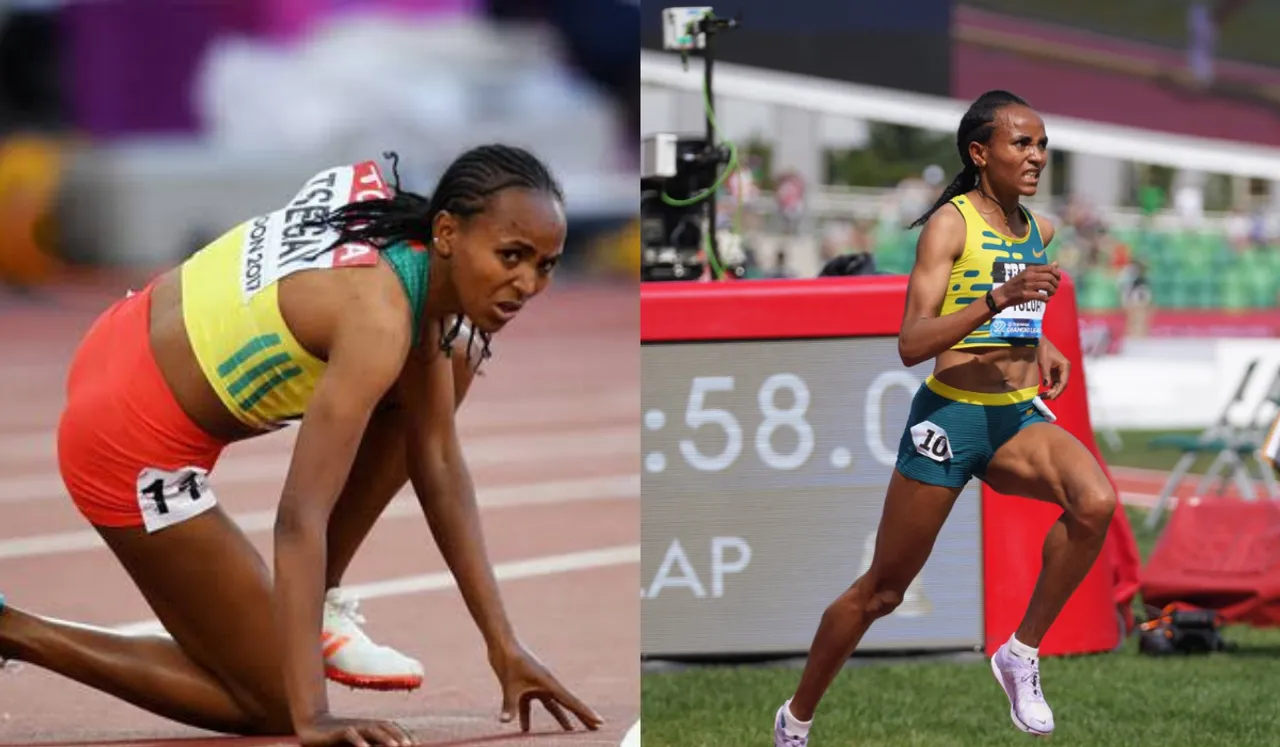 In a remarkable display of athletic prowess, Ethiopia's Gudaf Tsegay and Sweden's Armand Duplantis recently set the sports world on fire by shattering world records in their respective events.
Tsegay shattered the women's 5,000-metre world record in 14 minutes and 0.21 seconds, leaving everyone in awe, while Duplantis cleared an astonishing height in the pole vault. These breathtaking achievements occurred at the Eugene Diamond League finale, creating a buzz that resonates far beyond the track and field community
Tsegay's Race To Victory
Tsegay wasted no time and established a rapid pace right from the beginning. She faced strong competition from Kenya's Beatrice Chebet, who ultimately secured the second position. These two rivals gradually distanced themselves from the rest of the runners in the race.
Tsegay managed to break away from Chebet, who had previously finished third in the Budapest World Championships over the same distance, with approximately 800 metres remaining in the race. The spectators at Hayward Field cheered enthusiastically as she raced against the clock.
As Tsegay powered through the final stretch, she was significantly ahead of the other competitors, determined to achieve a time close to Faith Kipyegon's record. Tsegay, a world champion in the same distance just a year ago on this very track, was in a league of her own. The crowd sensed history in the making, and their cheers reached a crescendo as she sprinted towards the finish line. However, Tsegay's celebration remained relatively low-key, a reflection of her humility and focus on the sport she loves
Duplantis Breaks Record
Referred to by his nickname "Mondo," Armand Duplantis made an impressive leap, clearing a height of 6.23 metres (equivalent to 20 feet and 5 1/4 inches). This reigning world champion managed to surpass his own previous indoor record of 6.22 metres (20 feet and 4 3/4 inches), which he had set earlier this year.
The first to react to this incredible feat was Duplantis himself. Chuckling with disbelief, he later recounted, "I simply glanced up, and to my surprise, the bar was still in place.
Following his successful jump, Duplantis was surrounded by his fellow competitors in celebration. Subsequently, he leapt onto the railing along the track, striking a triumphant pose to acknowledge and interact with the cheering fans at Eugene's Hayward Field.
As Tsegay and Duplantis bask in the glory of their record-breaking performances, we, as fans, can only anticipate what incredible achievements lie ahead for these two remarkable athletes. They've shown us that records are made to be shattered, and dreams are meant to be chased with unwavering determination.
---
Suggested Reading: Parul Chaudhary's New National Record In Women's 3000m Steeplechase