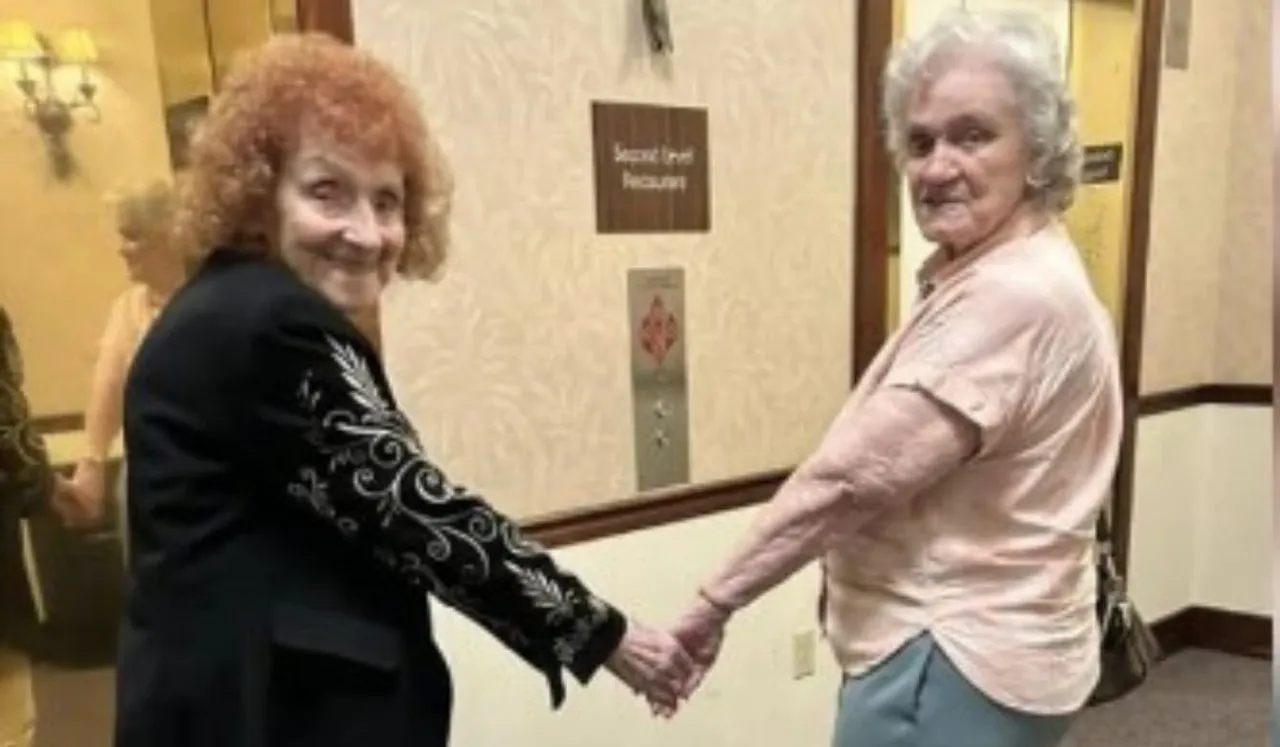 In a display of profound bonding between siblings, no matter how old people get or how far they live from each other, a 94-year-old woman from New Hampshire went on a cross-country journey to reunite with her 90-year-old sister.
What was supposed to be a private farewell video for the family to treasure went viral on the internet, touching the hearts of countless netizens.
94-Year-Old Woman Travels To See Sister
New York Post revealed that 94-year-old Barbara's granddaughter, Stephanie Atkinson Shively, accompanied her "Gigi" on a strenuous 2,700-mile journey from New Hampshire to Nevada. Shively, 47, said that it was unlikely that the sisters would see each other again due to their age and travel complexities.
Sharing heartwarming videos of the sister's reunion, Shively wrote on Instagram that it was a long, tough day. It was similar to roping all the kids up for a flight across the country. "But she's holding hands with her sister on her 94th birthday. I just need a little sleep, lol."
Shively, who is a resident of Boston, said to a local news outlet that the elderly women had waited so long to see each other, adding, "If you don't know if you're going to see someone again, especially siblings, it must be really hard."
Before Barbabra bid goodbye to her sister Shirley, they spent several days together and enjoyed each other's company immensely. The sisters hadn't seen each other since before the pandemic and had a lot of catching up to do.
Two Women Travel The World At 81
In other news, back in April, two 81-year-old friends broke all stereotypes by travelling the world in 80 days. Sany Hazelip, a physician and lecturer, and Ellie Hamby, a documentary photographer, began their journey to travel the world on January 11, 2023. They created a blog named "Around the World at 80," where they documented their travel.
The elderly women from Texas shared that they came up with the idea of travelling the world about five years ago when Sandy asked Ellie about taking a trip around the world in 80 days when they were 80 years old. The duo had visited over 18 countries across seven continents and returned home in April. They are now planning their next trip, calling it not just a vacation but an adventure.
---
Suggested Reading: Fulfilled My 60-Year-Old Dream Of Travelling To Europe At 84: S Lalithambal