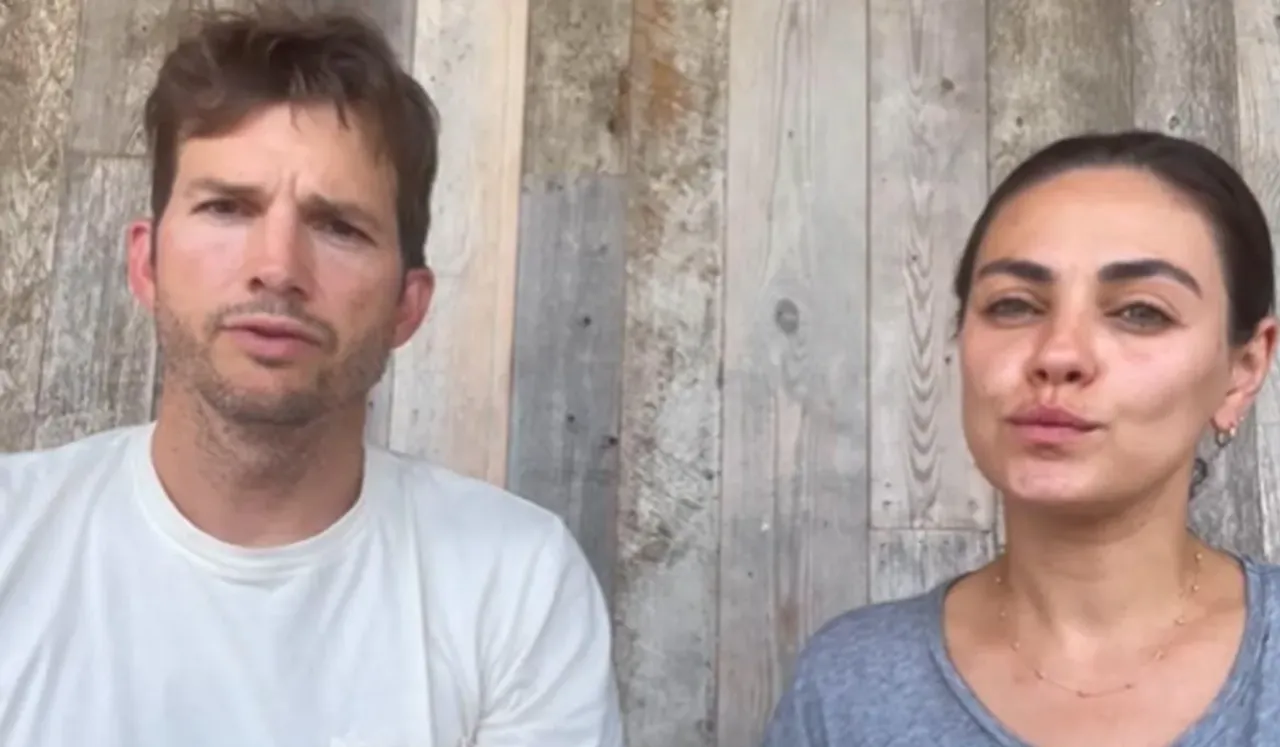 Hollywood actors Ashton Kutcher and Mila Kunis have issued an apology regarding character letters they wrote in support of That '70s Show actor Danny Masterson, who was recently sentenced for rape. 
Kutcher and Kunis, who co-starred with Masterson on the show, had sent character references to the judge during his trial. In these letters, they described Masterson as a "role model," an "exceptional character," and an "outstanding older brother figure."
In response to the strong criticism they faced after the letters became public, the couple posted a video on Instagram, expressing regret for any pain their words may have caused.
A judge handed down a sentence of 30 years imprisonment to Danny Masterson, known for his role in That '70s Show, for the rape of two women on September 7. This decision provided some solace to the rape survivors, who had the opportunity to share in court the extensive harm they endured over the years due to Masterson's actions.
Los Angeles Superior Court Judge Charlaine F. Olmedo issued the sentence to actor Danny Masterson, aged 47, following emotional testimonies from the women detailing the trauma they had endured and the lasting suffering caused by the distressing memories in the years that followed.
Danny Masterson Found Guilty
Masterson, who has been in custody since May, was present in court, dressed in a suit. He observed the women as they spoke without displaying any visible reaction.
One of the women Masterson found guilty of rape in 2003 expressed, "When you raped me, you stole from me, that's what rape is, a theft of the spirit."  She went on to say, "You are pathetic, disturbed and completely violent, The world is better off with you in prison."
The second woman, whom Masterson was convicted of raping, stated, "He has not shown an ounce of remorse for the pain he caused". She addressed the judge, saying that she was aware that he deserved to be incarcerated for the protection of all the women he encountered. She, however, deeply regrets not reporting him to the police earlier.
Details Of Trial
Following an initial jury trial that ended in a deadlock on three rape counts in December, leading to a mistrial, prosecutors pursued a retrial against Danny Masterson on all three counts earlier this year.
Masterson chose not to address the court before his sentencing and displayed no visible reaction to the judge's decision, nor did his family members seated beside him. However, his wife, actor Bijou Phillips, was visibly emotional earlier during the hearing.
In his second trial, which concluded on May 31, a jury found Masterson guilty of two out of the three rape charges. These incidents occurred in Masterson's Hollywood home in 2003, during the peak of his fame on the Fox network sitcom That '70s Show. However, they were unable to reach a verdict on the third count, which alleged that Masterson also raped a longtime girlfriend.
The judge proceeded to sentence the actor after dismissing a defence motion for a new trial, which had been argued earlier on the same day. The sentence imposed was the maximum allowable by law. This means that Masterson will be eligible for parole after serving 25 1/2 years but could potentially remain in prison for life.
Decades Of Trauma
The woman who made a police report in 2004 didn't see any charges result from it, but she decided to approach authorities once again in 2016 when she became aware of the renewed investigation into Masterson. The other two women, on the other hand, had refrained from reporting the incidents to anyone other than church officials for over 15 years.
During both trials, these women testified that in 2003, Masterson had drugged them at his residence before sexually assaulting them in a violent manner. They shared on September 7 that the trauma from those experiences haunted them throughout the ensuing decades, causing damage to their relationships and instilling fear in their lives. Nevertheless, they found some solace in his sentencing.
Although this investigation predates the surge of women coming forward with stories about Harvey Weinstein in October 2017, Masterson's conviction and sentencing still stand as significant achievements in the #MeToo era for Los Angeles prosecutors, alongside the conviction of Weinstein himself last year.
---
Suggested Reading: Who Is Vittoria Ceretti? Is the Italian Model Dating Leonardo DiCaprio?