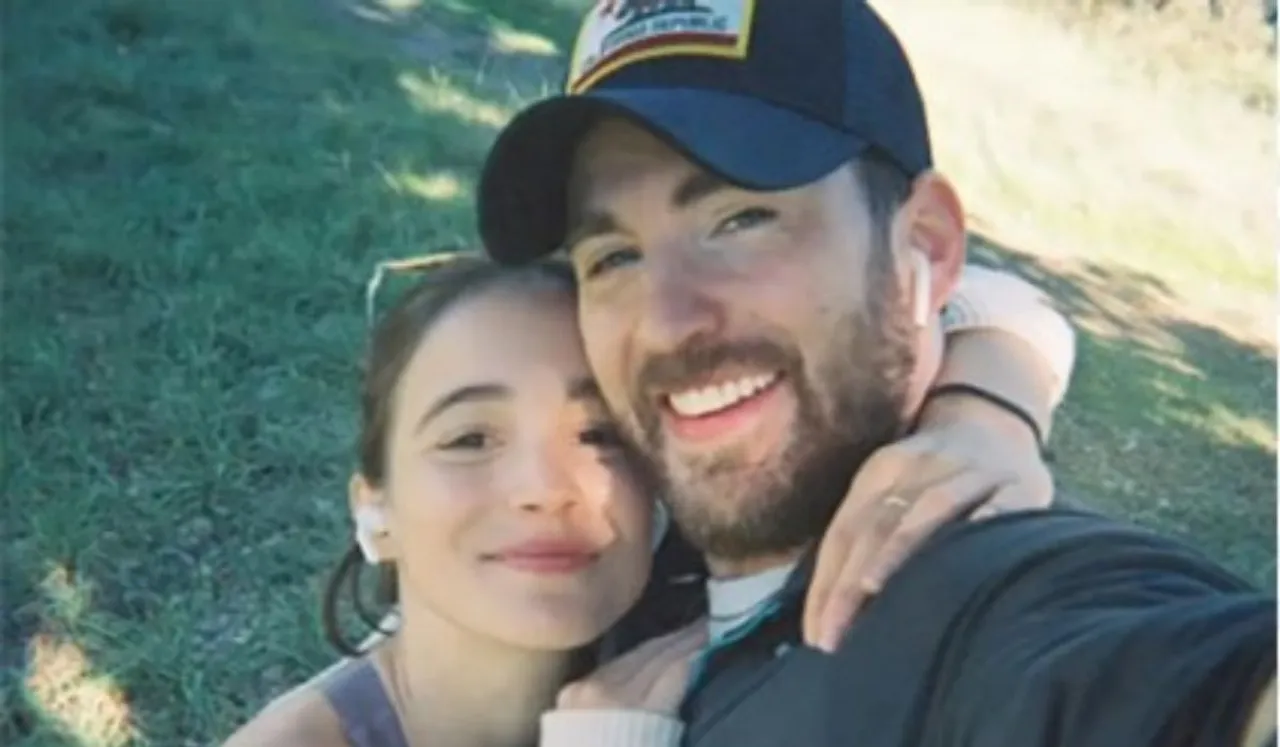 And it's official. Heartthrob Chris Evans is married! The Captain America of the Marvel Cinematic Universe has tied the knot with Luso-Brazilian actor Alba Baptista in an intimate ceremony at their home on Saturday, according to Page Six.
The private affair was attended by family and close friends. Some of the guests included Evan's Marvel co-stars, Robert Downey Jr., Chris Hemsworth, and Jeremy Renner.
The guests were asked to sign a non-disclosure agreement (NDA) and submit their phones to ensure the privacy of the wedding ceremony.
Chris Evans Gets Married To Alba Baptista
Page Six reported the wedding to be a "beautiful ceremony," adding that the groom Evans, 42, and bride Baptista, 26, were "happy" and "in love."
The couple had been dating for over a year now before they tied the knot, as per a source that spoke to People in November 2022. Their relationship was "serious," and Evan's family "adored" Baptista.
Fans have trended the news of the wedding on X (formerly Twitter). While many fans were excited and happy that their favourite star had finally gotten married, some "fought back tears" while congratulating him. "It should have been me, but I'm happy for them, I guess," wrote a fan jokingly.
Another fan said, "He's still my man regardless," and a third fan commented, I want to know what magic she did to get THE CHRIS EVANS."
The couple were first spotted together in public in November 2022. They were seen holding hands in Central Park shortly after, and the news of them being in a relationship broke out on the internet.
Since then, Evans has never shied away from showcasing his love for Baptista on social media. In November 2022, he even left a flirty comment on her Instagram post. He posted several lovey-dovey photos of themselves on his Instagram Story on Valentine's Day this year.
The photos showed the couple engaged in a lot of activities, including skiing, picking apples, viewing the Northern Lights, and sharing an intimate kiss in a car.
Baptista is also an actor who speaks five languages: Portuguese, English, German, French, and Spanish. She was seen in the Netflix series Warrior Nun and the film Mrs. Harris Goes to Paris.
The actor has also won several awards for her acting, including the Best Actress Award at the Festival Ibérico de Ciné for her role in the short film Miami and the European Shooting Star Award at the Berlin Film Festival.
The new bride was also named one of IMBD's top 10 breakout stars of 2020.
---
Suggested Reading: Chris Evans Learning To Be A Better Ally Amidst #MeToo Movement