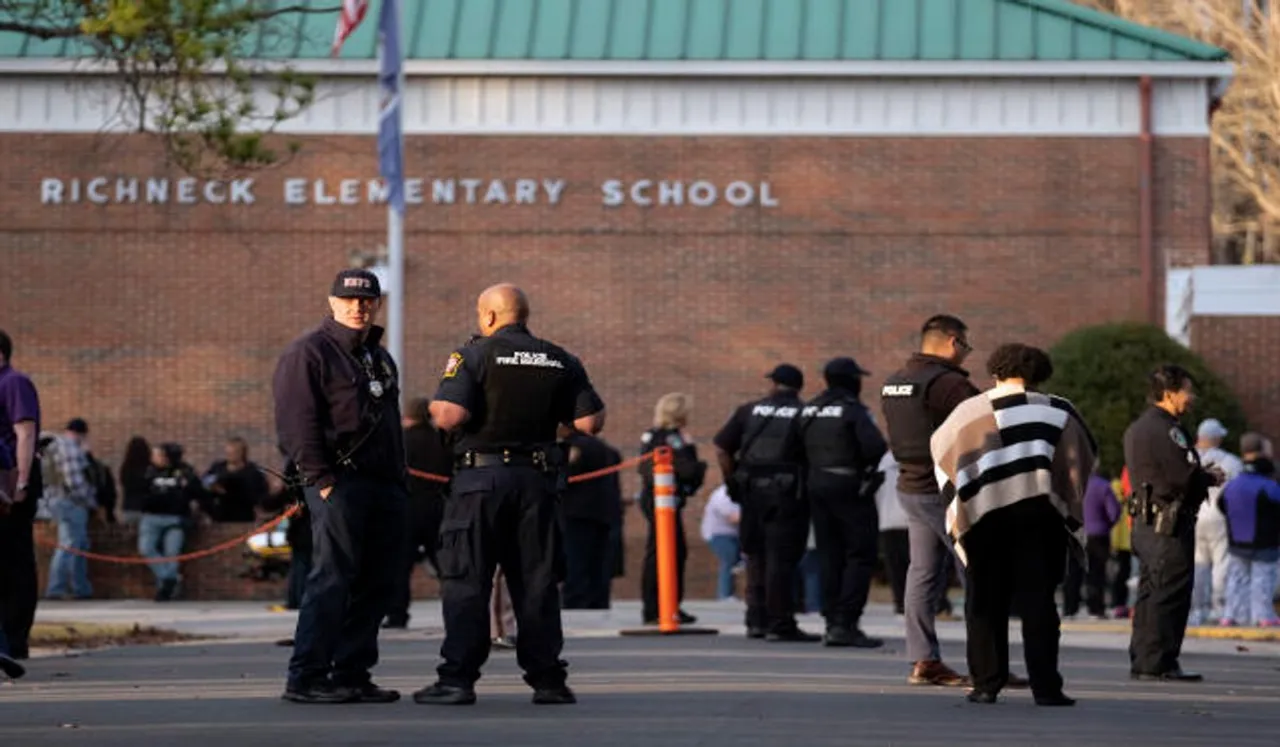 Deja Taylor, the mother of a 6-year-old boy who stunned the nation by shooting his teacher, has pleaded guilty to a charge of felony child neglect. The incident, which took place in a Virginia classroom, left the educator critically wounded and sent shockwaves through the local community and beyond.
The January shooting incident took place in a classroom full of students, where the young first-grader used his mother's handgun to critically wound teacher Abby Zwerner. 
Taylor faced charges of felony child neglect and recklessly storing a firearm. Prosecutors, however, agreed to drop the misdemeanour charge of reckless storage of a firearm as part of the plea agreement.
Court Hearing
In a separate federal case, Taylor pleaded guilty to using marijuana while possessing a firearm, a violation of US law. Her attorney emphasised that her struggles with depression and anxiety will also be brought up during the sentencing hearing.
However, the 26-year-old mother was on Wednesday sentenced to 21 months of imprisonment on a drug charge linked to the gun case as Taylor pleaded guilty to consuming marijuana while possessing a fire weapon and making false statements about it.
Prosecutors during the case hearing for child neglect linked to the shooting of a school teacher by her 6-year-old stated that Taylor purchased the gun in July 2022 and will be hearing a separate hearing in December. 
Prosecutors have also agreed not to seek a sentence beyond the state's sentencing guidelines, which stipulate a maximum of six months in jail or prison. 
In addition to her legal challenges, the school system faces a USD 40 million lawsuit filed by the injured teacher, Abby Zwerner. The lawsuit accuses the school system of gross negligence for failing to respond adequately to multiple warnings that the child had brought a gun to school on the day of the shooting.
No Sign Of Remorse
The gravity of the situation became apparent when police revealed that the first-grader intentionally shot Abby Zwerner as she was conducting a reading lesson. Zwerner suffered injuries to her hand and chest, leading to an extensive hospital stay and multiple surgeries.
Immediately following the shooting, the young child reportedly declared to a reading specialist, "I shot that (expletive) dead," and shockingly revealed, "I got my mom's gun last night," according to search warrants filed in the case.
The details surrounding how the 6-year-old obtained the firearm remained unclear until Taylor's plea hearing. During the hearing, it was disclosed that the child had climbed onto a drawer to access the top of a dresser, where his mother's gun was stored in her purse.
The boy's actions were reportedly influenced by a defiance disorder diagnosis. Taylor's keys had previously been secured due to a similar incident involving her car keys, yet she continued to keep her gun in her purse. Notably, no trigger lock or gun safe was found during searches by authorities.
Taylor's attorney, James Ellenson, highlighted potential mitigating factors, such as Taylor's history of miscarriages and postpartum depression. These aspects will be addressed during her sentencing hearing.
As the legal proceedings continue, Taylor's son, who has ADHD, is now under the care of his great-grandfather. 
The tragic incident and its aftermath continue to raise questions about responsible firearm storage, mental health, and the role of parents and guardians in ensuring the safety of children.
---
Suggested Reading: 5 Malnourished Kids Rescued In US, Mom Held For Criminal Neglect
---