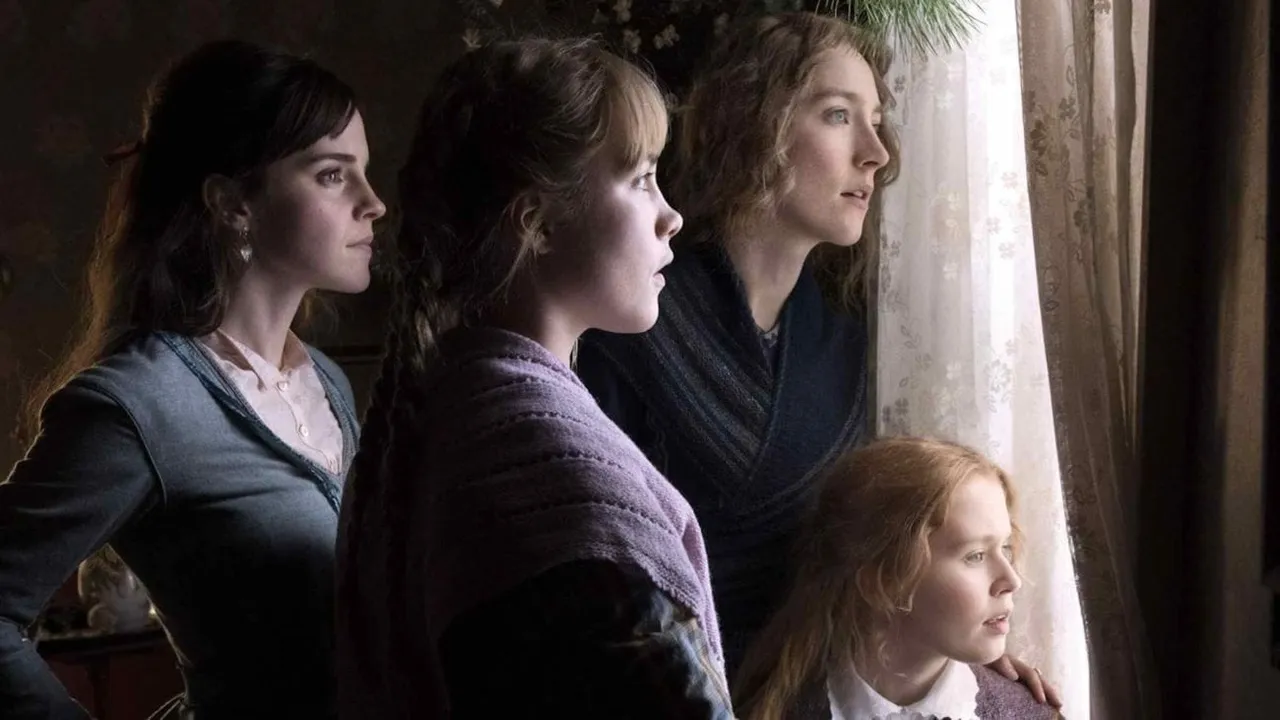 Meg, Jo, Beth, Amy - four sisters who are independent at a time when women are expected to live off of their husbands' or fathers' wealth. They dream, they cry, they love, they live. 'Little Women' was a timeless classic by the author Louisa May Alcott and the 2019 film adaptation by Greta Gerwig did justice to the beautiful story that would stay with you until long after. From the apt nineteenth-century setup to a cast that breathed life into the characters, the director was pretty successful in bringing the novel to the celluloid.
Also Read: Watch Out For 'The Little Women' Remake
The film tosses between 1869, that is, the present and 1862 when the sisters were growing up in Massachusetts. The way Lady Bird director managed to flick the scenes of the two times is quite praise-worthy. The movie had themes like poverty, romance, tragedy, friendship, selflessness and sisterhood but feminism was at its core. The sisters live with their mother who they fondly call, Marmee, played by Laura Dern and Hannah, the house-help played by Jayne Houdyshell in a cottage in Concord. Their father is a soldier in the Union Army and in his letters, addressed his daughters as 'Little Women', hence the name.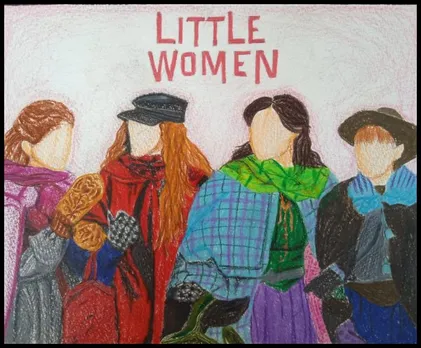 Greta Gerwig's 'Little Women' is a Wholesome Adaptation of the Classic, Art work by Saavriti Verma, SheThePeople
Marmee is a woman of ideals who never refrains from extending a helping hand. She lets her daughters be whoever they wish to but inculcates empathy in them. Jo March, the second oldest of the sisters, played by Saoirse Ronan forms the bold crux, an ambitious girl who defies the stereotypes that surround her. She expresses with regret that she wanted to join the army with her father and admits, "I can't get over my disappointment in being a girl." She confides in Laurie (Timothee Chalamet) as his closest companion other than her sisters, unaware that he is in love with her. She later turns him down.
Some Lovely Pull Outs From The Dialogues
If I were a girl in a book, this would be so easy - says Jo referring to her complex nature and wondering if she loves Laurie
That marriage is an economic proposition, it seems is also true of fiction - says Jo talking to the publisher who wants a happy marriage ending to the book
If I'm going to sell my heroine into marriage for money, I might as well get some of it - Jo to the publisher
It is possible to be right and foolish - Aunt March
Jo struggles as a writer in the present with ink-stained hands and shoulders the responsibility of sending money back home for the treatment of Beth (Eliza Scanlen), who has frail health because of scarlet fever. The first scene of the movie shows Jo selling her story to a publisher who asks her to end her further stories with either a killed or a married female protagonist, as this he thinks would "amuse" the readers.
Meg, the oldest and the prettiest as per her sisters, falls for Laurie's tutor and gets married to him. She had always wanted to break away from the shackles of poverty but pushes away her desires when she falls in love with a man who she thinks is compassionate, helpful and kind. Beth, the most silent of the four, is shy and hardly talks to anyone but her sisters and Laurie. Her musical prowess is admired by all. Her death was the most aching scene and her impact in the form of her pure thoughts and selfless deeds made me sob.
Amy (Florence Pugh) is the most mischievous of them all and is not on good terms with Jo. The two, irrespective of once-in-a-while comments and pranks, do share a beautiful bond that emerges as a very powerful one in the end. Amy dreams of becoming an artist in Paris and Aunt March (Meryl Streep) does eventually take her to Europe. She accidentally meets Laurie there, who she had a crush on in childhood. The two spend time together and are drawn closer.
Once, when Laurie visits her, she admits how she wants to quit art because she wishes to be "great or nothing". Upon being asked what she'd do instead, Amy says that she'd marry Fred, a rich guy who she doesn't love. She then goes on to call marriage an "economic proposition" because there's no way a woman can make her own money and even if she could, it would be her husband's. Her lips curl and express the sorrow more appropriately than tears. The scene looked so real and her voice would echo in your ears until long after.
The story has been woven with the thread of women's independence, as it seems. The modern woman too would resonate to some extent with Jo, when she said, "They (women) have minds and they have souls, as well as just hearts. And they've got ambition and they've got talent, as well as just beauty. And I'm so sick of people saying that love is just all a woman is fit for." The movie portrayed honesty, courage, warmth, joy and sadness. It was wholesome and leaves you wondering. I'd surely recommend women as well as men to watch it and can vouch for the fact that you'll take home something to ponder upon.
Also Read: Short Story on Women's Day: That Little Bird – Dedicated to every woman
The views expressed are the author's own. The featured image has been made by the author.