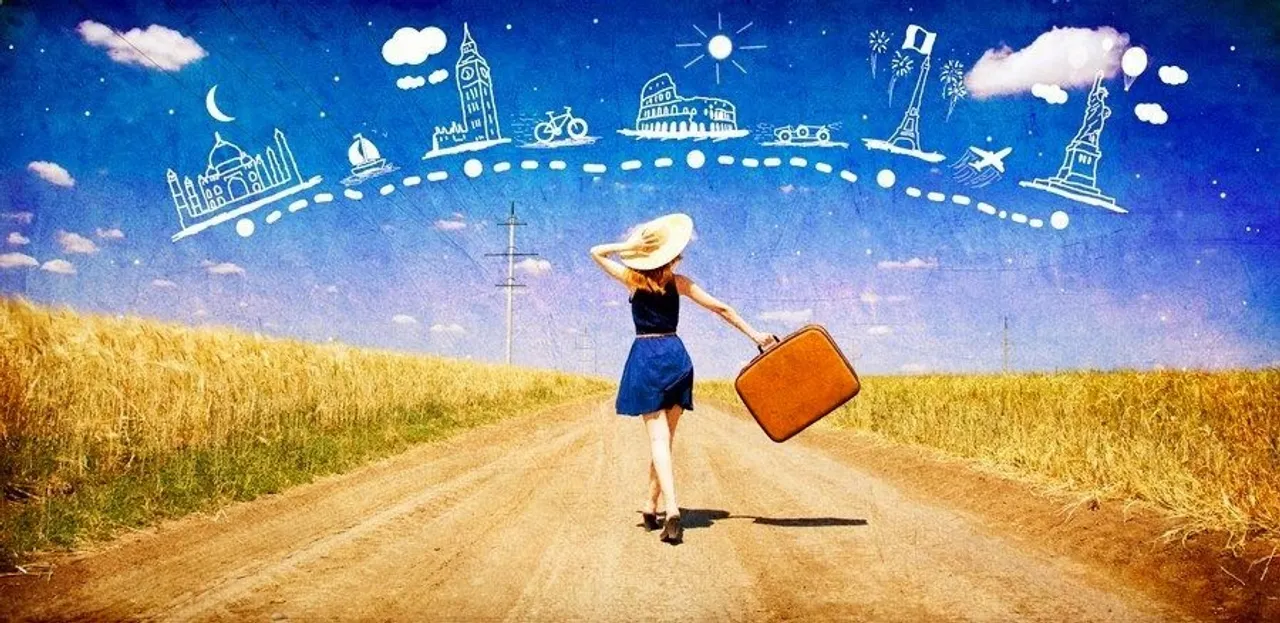 Having never been to a solo trip, the idea fascinates me like nothing else. And the emerging trend of Solo Travel amidst the women today makes me wonder more and more about it. I hear so many amazing stories. It's a search within after all. 
SheThePeople.TV through a recent tweet invited some interesting commentary on Solo Travel and its role in the lives of young women.  Some were certainly thought provoking, and others made us look at a different side of what travel means for the soul. I am just putting together all these for us to use as a great resource
True Sense of Independence
Women who can very well support themselves financially have also, somewhere in their lives, faced a situation where they feel stuck up while making a decision. Just blocked in the mind with a desire to open up new thinking. A solo travel, is a power dose to resurrect ideas and thoughts. Someone shared that solo travel makes them think on their feet and trust their own instincts. At a place where they know no one, they are pushed to take up full control of themselves. That's a great comeback exercise they add.
Experiences differ and so do the stories
Be it mountains, beaches or the forests, nature has got the power to heal in every form of it. You learn something different from every experience and every experience is different in itself. A traveler, Ruchi who has made it solo to several countries literally won it over me through her words beautifully put about Kashi.  She says, you ponder over life & death and everything in between sitting on the Ghats of Kashi.
A lot said in a sentence!
Art of making connections
A travel undertaken alone takes what it takes but also ensures a multiplied return. Making it alone to an unknown place amid people you don't know, calls for courage.  But that is perhaps the way you learn how to make connections with new people, new places, shared blogger and journalist Charukesi. 
Does wonders to confidence
Confidence is also defined as a result of the kind of conditioning our mind has been receiving. However, experiences that we go through further in our lives determine where that confidence goes. And so when you travel alone, you are put in charge of yourself. You learn how to manage everything on your own and that in turn adds it up to your confidence.

Unleashes the Super-Manager in you
We learn to become smart managers said Elsamarie DSilva of Safecity who mostly travels on her own and meets new people wherever she heads. "With the liberty that nature puts you in and in the absence of people peeping into the things you do, you have all the freedom to be yourself and introspect. Things are different when you are away alone to unknown space."
Travelling solo helps us all discover ourselves. It processes the blockages out! They unleash your hidden treasures-your emotions. You own them, but you get to know them only when you can hear the voice within.
Pranju Daftari, an intern with SheThePeople.TV
Read also : Meet Shivya Nath, At 23 She Gave Up Her Home To Travel