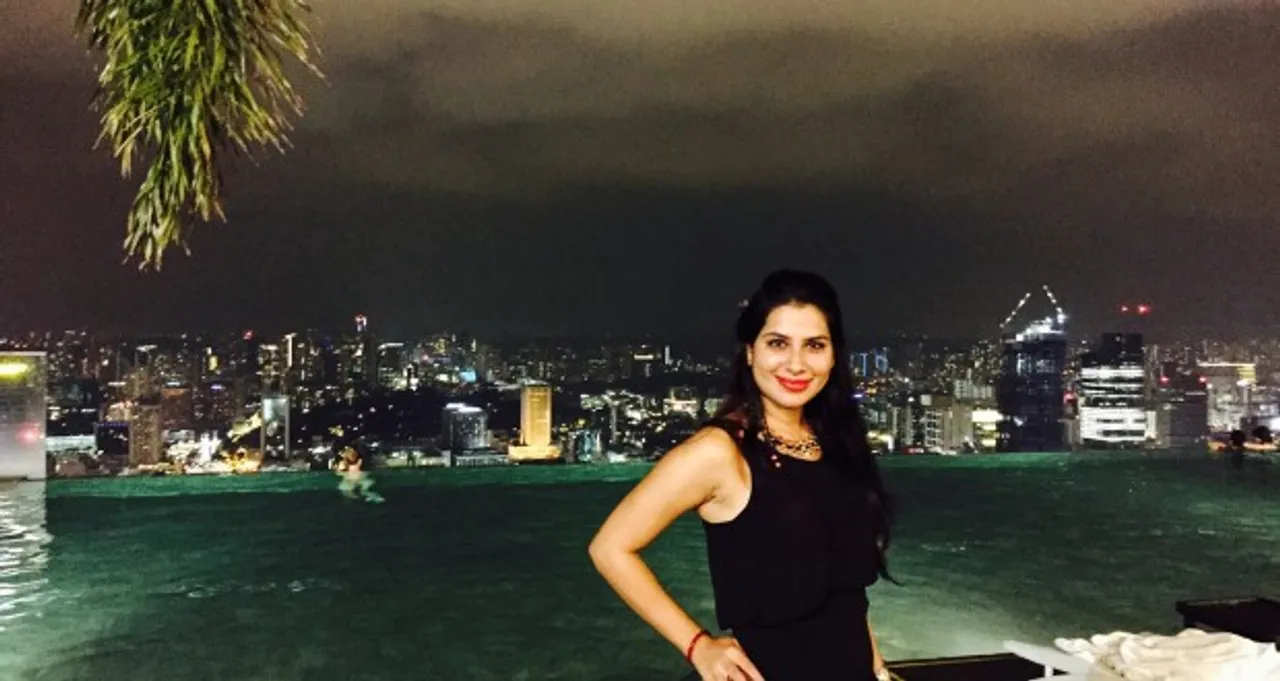 A business journalist for most part of her career, Vishakha Talreja worked for most of the media media houses in the Industry under hospitality and travel beat. A travel junkie herself, Vishakha's beat gave her immense knowledge about the hospitality industry. She interviewed the founders of leading websites like MakeMyTrip, Yatra and some of the biggest hoteliers in the country.
"I always prefer staying at a boutique hotel or a new hotel that has something extra to offer."
Entrepreneurship in hospitality
After working for over eight years, Vishakha thought she must put her passion to good use and started a digital platform for boutique hotels, homestays, villas etc- The Hotel Explorer. "I am an avid traveller myself and personally I love experimenting with stay options. Instead of staying at a run of the mill hotel I preferred staying at boutique hotels."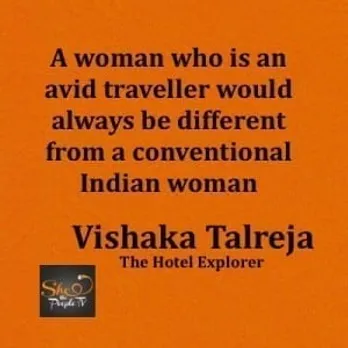 At the same time, I saw how the Indian traveller was changing and also the hospitality industry was going through a transformation with number of alternate accommodation options, like homestays, villas and heritage properties, growing. I thought it was the right time to give shape to my idea and launch a digital hotel discovery platform," says Vishakha.
Learning about digital
Now a two-year-old entrepreneur, Vishakha has her information about the digital world in place. A self-confessed social media addict Vishakha says she learns a lot from her team. She also reads up a lot about digital. A digi-junkie, interacting with other social media enthusiasts also works well for Vishakha. "I make it a point to spend my extra time and effort in learning the ropes. Again as part of many groups on Facebook and Whatsapp, I get to interact with many digital media entrepreneurs and enthusiasts about social media strategies and also how traffic coming to the website can be increased organically. It has helped me a great deal in enhancing my digital skills," feels Vishakha about acquiring the digital in true sense.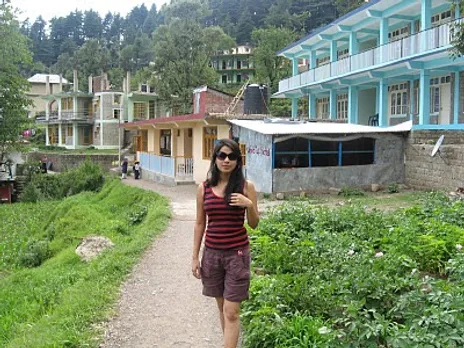 Women in Digital entrepreneurship
A decade back, women never thought of becoming an entrepreneur as fiercely as the trend has become now. Suddenly, so many women have barged into entrepreneurship and many have one thing in common, it's the digital space that women operate from now. Digital has created many jobs and at the convenience of women. "For women, running an enterprise in the digital space has its advantages like flexible working hours and the fact that you can work from anywhere in the world. So if you are a woman with family commitments and responsibilities being a digital entrepreneur helps. It also means lower capital investment, so women with lower risk appetite choose digital space," agrees Vishakha.
Image by twitter
Globe-trotter
A travel-enthusiast Vishakha never misses a chance to go holidaying either solo or with friends and family. "I think travelling gives you a fresh perspective in life as you meet new people and explore different cultures."
A woman who is an avid traveller would always be different from a conventional Indian woman, says Vishakha

However, a lot of women have started travelling solo, according to Vishakha and that is the reason for the opening up of so many startups targeting women travellers in particular.
On being asked if she travels light, "I love travelling in style and I am one of those women travellers who don't believe in travelling light. I have to have my four pair of shoes, matching accessories, make-up essentials and gadgets. Trust me, its fun travelling like that," answers Vishakha.
Picture Credit- Pointblank7