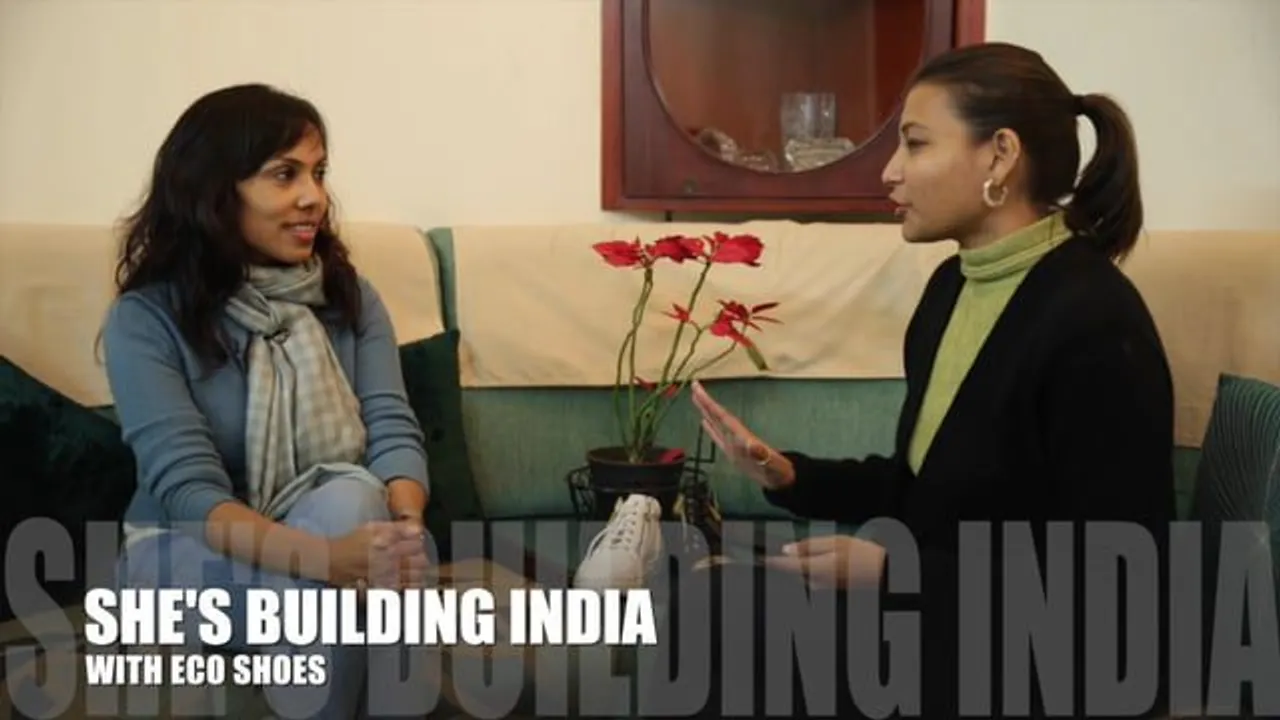 Leather was never her thing. And so Devika Srimal Bapna set course on a mission to find conscious shoes for herself. In the quest of wanting something unique, fashionable and ecofriendly, she started Kanabis. A PETA volunteer and an animal-lover, she wanted to do something completely different whether animals wouldn't be hurt.
"As an animal lover, I just thought that animals should not be slaughtered for fashion. So I was struggling to find faux leather shoes in the market and I realised maybe that's the need in the market and I started my own brand in April 2015," said Devika to SheThePeople.TV.
Kanabis started overnight, bootstrapped with savings and borrowings from the family. For a chartered accountant by training, turning to entrepreneurship was a hard lesson. From understanding her books and accounts to supplies and demand, a lot of work had to be put in. Building a team and getting them to understand the nuances of this conscious business, the task for Devika was cut out.
Devika believes that she had an entrepreneurial edge since she was five years of age. "That craving of building something on my own was always there. Even when I was work with big firm that was obviously a good learning ground but I wasn't very satisfied then I quit and finally mustered the courage to start Kanabis," reminisces the ex-employee of Deloitte.
For those of you wondering why call the brand Kanabis? "We use lot of canvas and canvas is historically made from hemp which comes from cannabis plant." And hence the play of words. Of course good looking shoes may also give you a high (on the ramp not otherwise!)
Devika is a PETA volunteer and an animal-lover. It ached her to realize how many animals have to die for leather shoes to be made for our consumption.
 As her business is growing, it has moved out of her drawing room and she rented out a warehouse to facilitate bulk orders of shoes. She is a feisty Gen Y ecommerce founder. She laid out the website for her brand herself and claims that each and every word that goes on the website is self-written.
ALSO READ: This Journo-Turned-Entrepreneur Is Taking Women Places
It all started differently. First a job with a multinational, then as a chartered accountant and a big turn to entrepreneurship. Like most entrepreneurs admit, starting up is a bit like reinventing the wheel. From being the chaiwala to the designer and content writer, it all started with her before Kanabis grew and got some interns on board.
In a short span, Kanabis fared quite well with attracting bloggers to try these out. Since in today's time it is important to have social media influencers to try the product out, it is considered the most budget-friendly way of marketing a product.