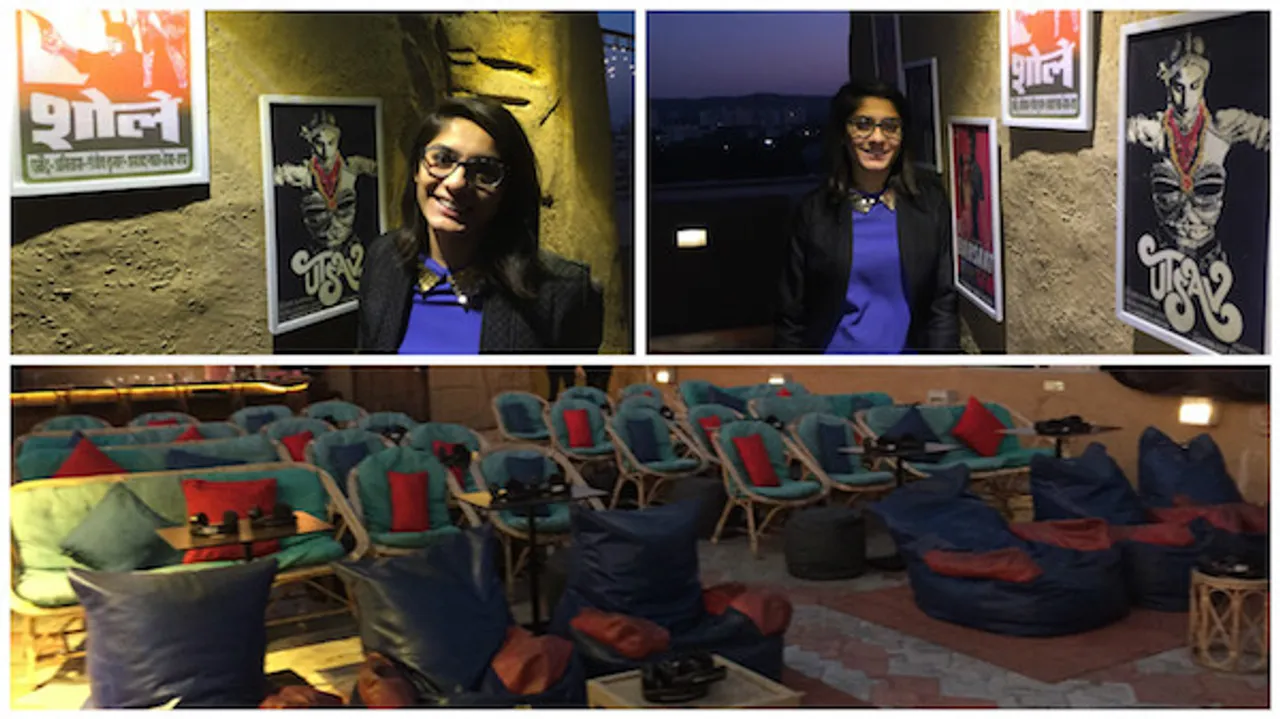 A Night Under The Stars- Nikita Naiknavare, Lost The Plot
Nikita Naiknavare SheThePeople Photo Essay 
She's a classic movie buff who's turned into a business woman under Pune's starry night sky! Lost The Plot, an open air cinema has something for everyone and is the brain child of Nikita Naiknavare. A boarding school kid who studied Law in London, a Bikram Yoga enthusiast and a rock climber, she dons many hats and her most recent one is taking the city by storm, err screen.
The London influence is strong with this one.
"I was studying Copyright Law at City University in London when I had my first rooftop cinema experience. Watching films outdoors was the rage that summer and so, being a huge movie buff, I ended up going back a lot. They mainly screened cult classics so there was a real sense of community and nostalgia at these shows since most people attending were big fans of the film. And that's when I wanted to create a casual space such as this in India where you can sit back and unwind with good food & drinks, and perhaps even be tempted to watch something different – a classic you've only heard of or even a good alternative film you've never heard of."
The entrepreneurial venture- Lost The Plot and its genesis 
"Lost The Plot is Pune's first rooftop cinema & lounge. Our flagship outlet, nestled on the rooftop of Seasons Hotel in Aundh has a quirky, retro ambience and is completely open to the night sky.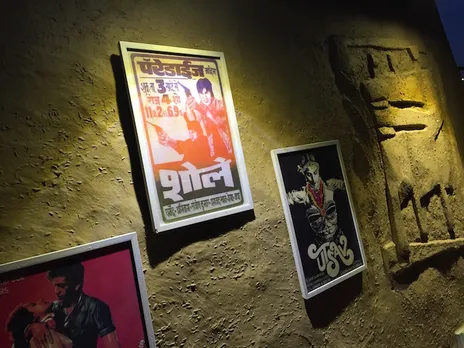 Nikita Naiknavare SheThePeople Photo Essay
It boasts an exclusive setting of 40 seats, a mix of luxury beanbags and cosy couches, where you can put your feet up as you grab a bite from our special 'cine-grub' finger food & snack menu and order drinks and movie-themed cocktails. To ensure you still get that theatrical feel, we have invested in all the works – top of the line projection, a big screen, and solid sound delivered individually to each person through our high quality, wireless headphones."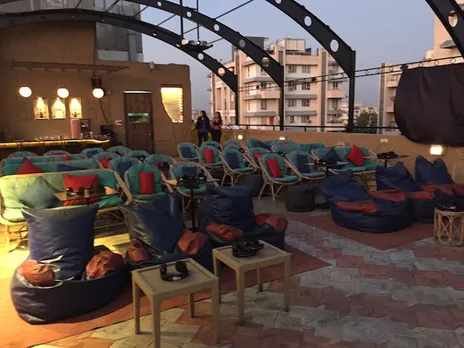 Nikita Naiknavare SheThePeople Photo Essay
There's something for everyone- movie buff or not. 
"We screen classics, alternative & independent films, world cinema and we're launching short film soon.  The goal is to bring fun, intelligent movies to the Indian mainstream by creating a network of unique, independent screening spaces.
Distribution is not an easy game and I had to find that out the hard way!
One of the first obstacles I had to overcome was to find the right distribution channels for the films we showcase. Because movies are so easily available online via torrents, people don't realize  the permissions needed  to screen them publicly apart from having a legal copy of the film itself. Non-theatrical distribution is also pretty much unheard of in India since there aren't any venues or spaces developed for showcasing cinema outside of multiplex theatres."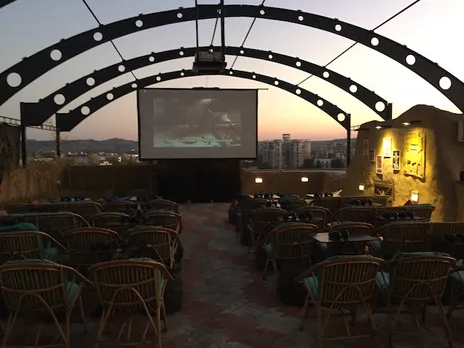 Nikita Naiknavare SheThePeople Photo Essay
Does Pune love this breath of fresh air?
"The market has been a little bit tricky. I think people here are always open to hearing about new ideas and have an extremely supportive attitude, but it takes a while for people to step out and actually try them. I find we're more or less content with going about our regular routine  But Pune's growing super fast and getting pretty cosmopolitan. There are more people living without families and looking for fun things to do on a daily basis.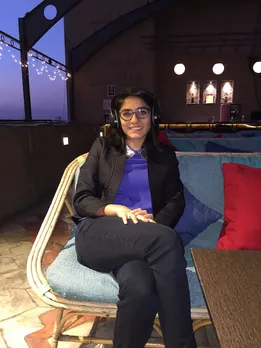 Nikita Naiknavare SheThePeople Photo Essay
The classic movie fan- FOREVER.
I love Wes Anderson. The Royal Tennenbaums is an all time favourite. But also Tarantino and Kill Bill specifically – I was totally enthralled when I first saw it at 15!  I decided that I wanted a nomadic lifestyle after watching The Beach and as kids, we watched a lotof the popular classics at home – The Sound of Music, Bond films, TheGodfather series…My Fair Lady remains my favourite though. I've also started watching quite a few independent films now and am thoroughly enjoying the film-education that Lost The Plot has kicked off for me."
There is no better time to startup- other than RIGHT NOW.
"If you want to startup, do it now. It can get a little lonely when you're out there – it's not such a bad thing though, it really makes you appreciate your girl friends!  Also, you will get mixed reactions for being a young woman entrepreneur- people may not take you seriously, but they're also a little bit more forgiving. So the trick is to learn to leverage it, not get derailed by what people say."
"Life is like a game of tennis. The ball is not always going to be in your court – there are certain patterns and rules to the game. But when it's in my court, you can be certain I'll give it the best shot I've got, really make it count."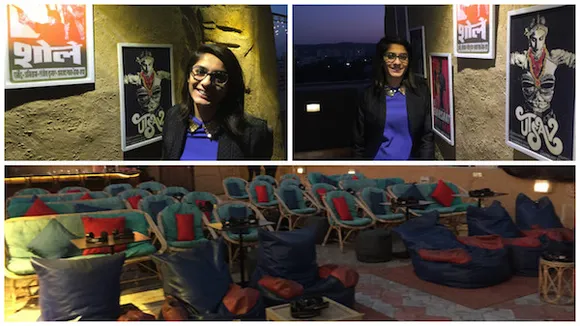 Nikita Naiknavare SheThePeople Photo Essay Collage