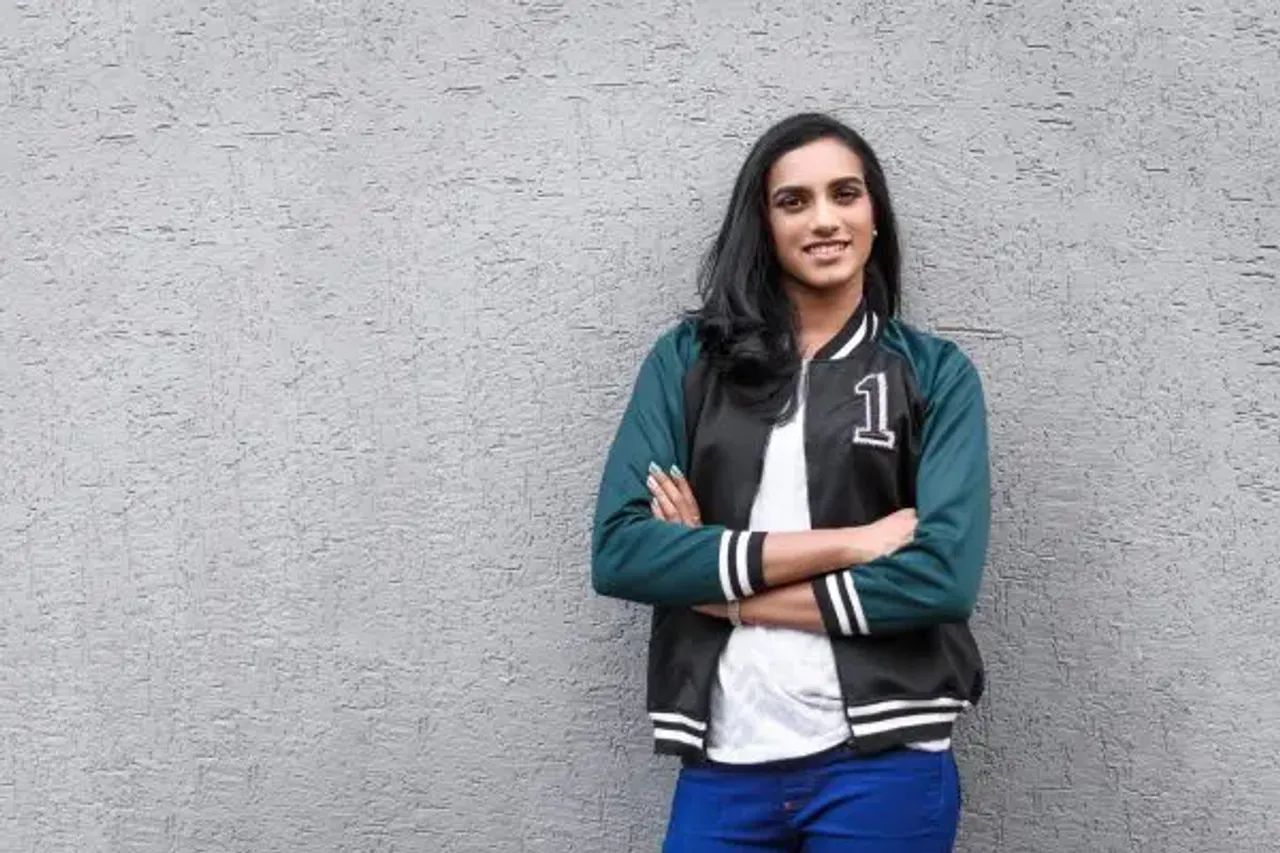 PV Sindhu Most Powerful Quotes: Badminton player PV Sindhu defeated Akane Yamaguchi of Japan. With this, she advanced to the semi-final clash against Chinese Taipei's Tai Tzu-Ying today. Sindhu will either go into her second consecutive Olympics final. Else, she will settle for a bronze medal match if she loses today.
Here are some of her most powerful quotes.
On overcoming obstacles
There will be many obstacles in the pursuit of your dreams. I had long hours of training, balancing studies and badminton.
On fitness
Fitness is the key. You need to have strokes and stamina and agility; you need to exercise really well. On-court and off-court are equally important.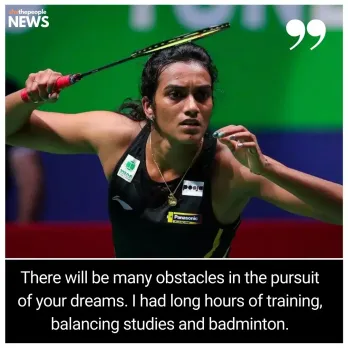 On managing studies with Badminton
I went to school like any other regular student till Class VIII, and my favourite subject was math. From Class IX, things got a little difficult to manage. I was inclined towards studies, but then I also had to give time to badminton.
On dreams
Your dreams are what define your individuality. They have the power to give you wings and make you fly high.
On injury
When you are injured, you need to strengthen yourself very well to make a comeback very confidently.
On how passion helps one soar high
Nagpur to Kanyakumari and Kashmir, future Olympic medallists can come from anywhere. It is the passion that drives you, not the city, provided you get enough facilities.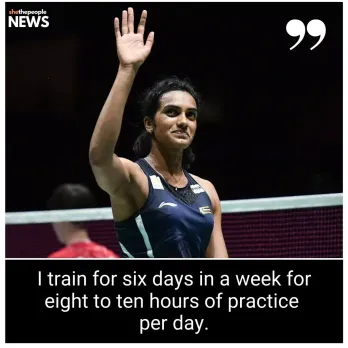 On training during period
My period days didn't make me falter: they made me more determined to pursue my dreams.
On support of parents
When I started, I didn't think I would become a great player. It was my passion; I had interest. My parents supported me. In that way, I continued.
On training
I train for six days in a week for eight to ten hours of practice per day.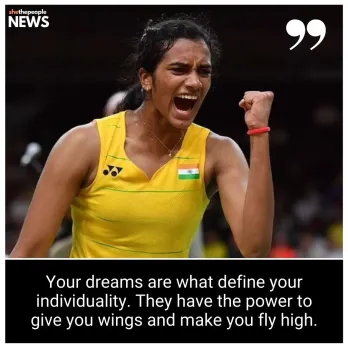 Importance of learning and improving
You have to keep working all the time. How much you learn, there is always room for learning; you will have to keep improving all the time.
On overconfidence
The key is not being overconfident. You should not think that because I'm a top-ranked player, I will win this game. You have to be focused.
---
Suggested Reading
PV Sindhu's Diet: Here's What Is On The Menu For India's Olympic Medal Contender
8 Things To Know About PV Sindhu's Preparation For Tokyo Olympics