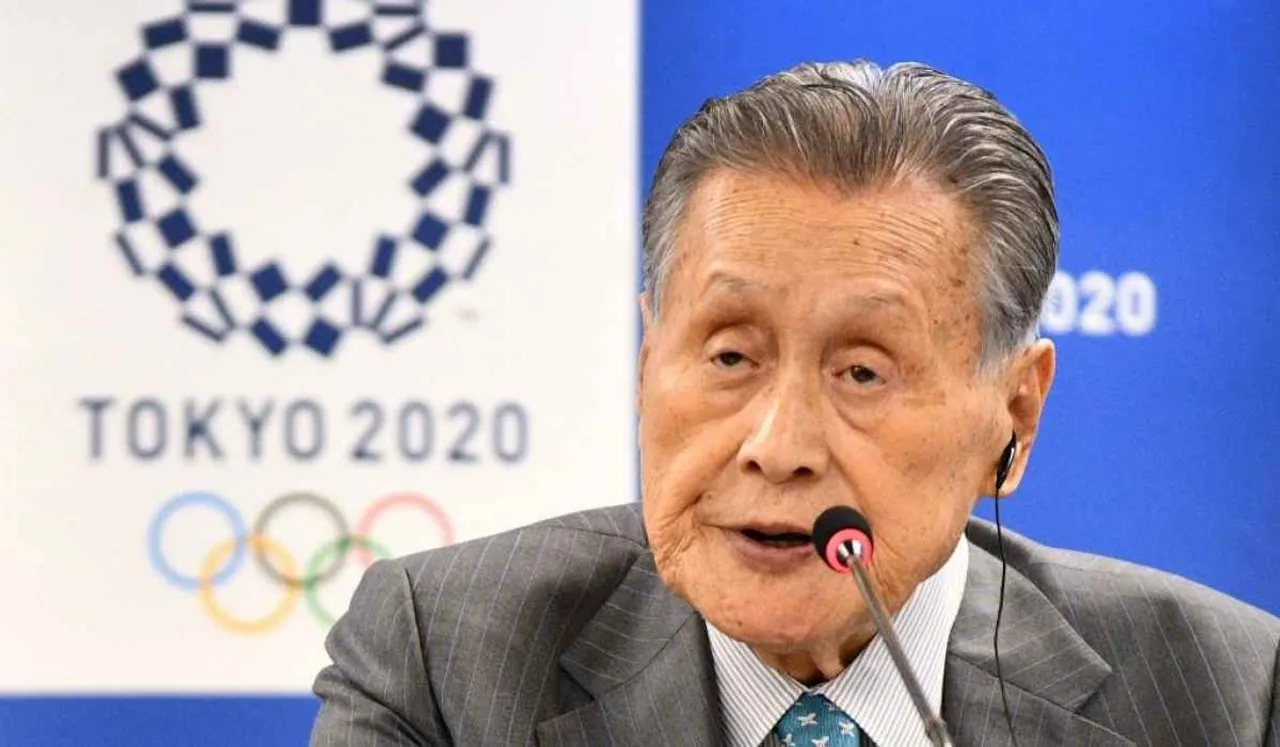 Yoshiro Mori sexism row: Chief of the Tokyo Olympics organising committee and former Prime Minister of Japan Yoshiro Mori recently raised eyebrows when he passed a sexist remark saying there was a need to limit women's talking time at meetings since they tend to be overly talkative. Calling it "annoying," 83-year-old Mori said "Women have a strong sense of rivalry," which compelled them to talk more at sports meetings. 
Outrage sparked, and rightly so, after Mori's comment on women in leadership roles in sports went viral, with pressure building on him to resign from his role. Apparently, Mori's wife, daughter, and granddaughter too gave him a piece of their minds. While Mori issued an apology for his sexist remark, he held he would not stand down from his position. "I don't talk to women that much lately, so I don't know," was his justification, as per BBC. 
Yoshiro Mori sexism row: An indication of a larger problem
Though Mori has stated he won't step down, it draws attention to the kind of sexist ideologies that are sustained by those seated on the topmost rungs of power. Especially in a field such as sports that has been one of the primary proponents of gender stereotypes based on physicality but is now embracing its spirit of equality by trying to give women their due.
But with men like Mori as sports leaders, how endangered is that idea? Doesn't the view that some women "know how to behave" - as Mori said - in meeting rooms and others don't also propagate that the appropriateness of women's "behaviour" is still a judgment for men to make? Is this not a way to shut women down and out of leadership across professions reliant on dated stereotypes? 
Yoshiro Mori Sexism Row: One Of Many Similar Trends 
Mori, who is not unknown to making similar controversial remarks, is just one among many world leaders who are conveniently publicising ideologies that help in keeping women out of rooms where decisions are made. Recently, Rodrigo Duterte, President of the Philippines, faced heat for remarking that his daughter won't run for the presidential seat because it not a job for women. In Russia, a leader insisted that a female colleague's chest distracted him during a meeting. 
In India too, prominent men have made remarks against leaders, women, rape survivors, and other oppressed communities that range from outright sexist to downright crass. In December last year, a former High Court judge was arrested for allegedly passing lewd remarks against women judges.
When women do make it to leadership roles, they often have to face such sexist pushback. If not this, then leaders like Mori police their "behaviour" and speech. Though female participation in sports, corporates, businesses is higher now, can one say they are truly regarded equal? 
Women In Sports Leadership Need Room To Talk
Female leadership in sports is considerably lower than its counterparts worldwide. A report by Women in Sport noted that in England and Wales women in sports leadership had actually reduced. Another 2018 research paper in the International Journal of Sport shows, in India, "less than 10 percent of board members of national sport federations are women." 
The Yoshiro Mori sexism row is an example of how women are kept out of close-knit power structures dominated by men.
As per reports, Mori's comments came in context of the Japan Olympic committee's decision to increase women's participation by 40 percent on the board that comprises 25 members. He, therefore, justified his comments upon the claim that meetings must be balanced and not drawn-out. So will bringing more women leaders into the fold of the committee ever mean anything if men like Mori have already negatively classified them as inadequate? 
It has long been a tactic - now glaringly visible with the rise of social media - to segment women with views and opinions as being "troublesome" or "problematic." Women's mouths have long been monitored by patriarchy. This practice needs to be eradicated. And for that, simply raising the percentage of women on executive boards will not help. 
Views expressed are the author's own.