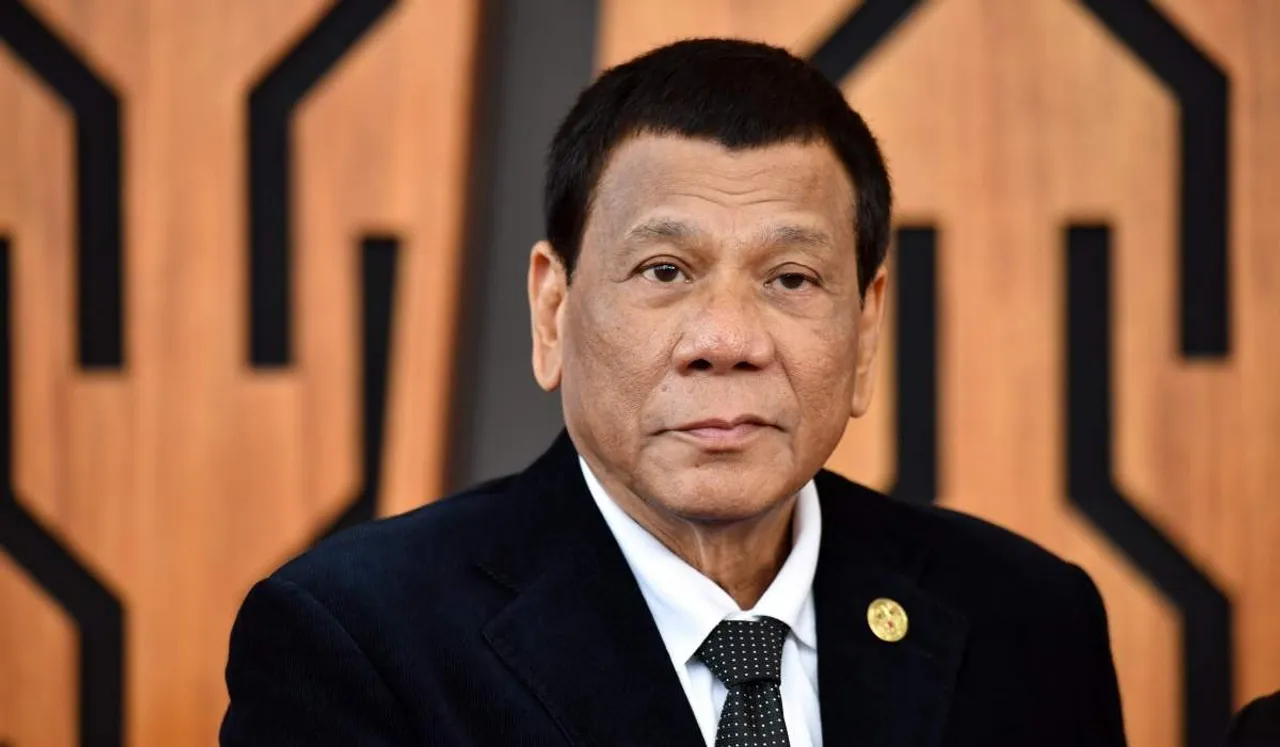 Rodrigo Duterte, President of the Philippines, is facing backlash for remarking that his daughter won't run for the presidential seat because it not a job for women. His statement, made during a televised speech on Thursday, comes in light of the 2022 election when incumbent President Duterte's term will end. Saying that he doesn't want Sara Duterte, his daughter, to "go through" what he went through, the President has reportedly advised her against running for the election.
Sara Duterte-Carpio, commonly known in the Philippines as Inday Sara, is currently the Mayor of Davao City. The 42-year-old, aside from her stint in politics, is also a certified colonel in the Philippines' Armed Forces. She is reportedly being urged to run for President in 2022 and has a high public ranking. But her father has expressed skepticism. "I have told Inday not to run because I pity her that she will have to go through what I experienced. This is not for a woman. You know, the emotional set-up of a woman and a man is totally different. You'll go nuts here. That is the sad story," he was quoted saying.
Also Read: Who Is Marjorie Taylor Greene, The Republican Who Plans To Impeach Joe Biden?
Other Controversial Statements By Rodrigo Duterte
Various reports claim that President Duterte has a history of making controversial and specifically sexist statements in public. He has, in the past, objectionably called former US President Barack Obama the "son of a whore." According to TIME, 75-year-old Duterte has passed lewd remarks about his Vice President's legs and joked about having women shot "in the vagina."
Washington Post further reports he has often made rape jokes and even once kissed a married woman in public. Inday Espina-Varona, a gender activist from the Philippines, has called Duterte "the misogynist in chief."
Also read: "Infantile And Unpatriotic President": Michelle Obama Condemns Trump And Capitol Attack
We reported in 2019 that he once even bragged about sexually assaulting a maid in his teens. During a speech, the leader recalled lifting the blanket and putting his hands inside the maid's underpants while she slept. He further added that while he left after the maid woke up, he returned to her room and tried to molest her again. Read the full report here.
Here are some social media reactions to Rodrigo Duterte's remarks: 
Rodrigo Duterte is just Trump shipped in a Balikbayan box.

— 🏆 Daph (@DarwinAwardsPH) January 6, 2021
What comes from his mind is that he knows he hates women a lot, thought it would be enough to say his daughter will not run. Nothing to show but disgusting attitude. https://t.co/g1qi7roXsN

— ralphy (@amercnoutlaw) January 14, 2021
Wtf HAHAHAHAHAHA. Sir are we afraid of empowered women???? https://t.co/DqGvshoTLF

— olivine (@bernaays) January 14, 2021
Image Credit: SCMP