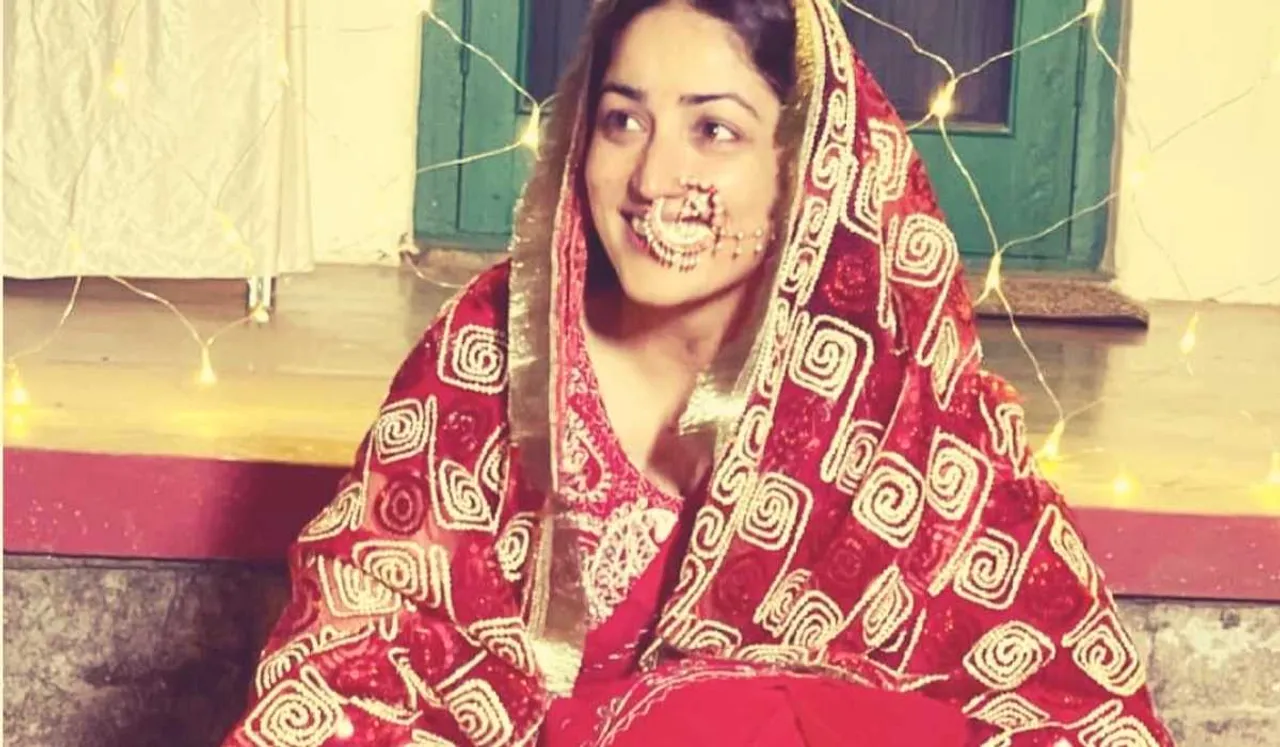 Intimate weddings are in vogue, thanks to the pandemic. Such is the state of affairs that the country of big fat weddings too has been urged to scale back on its extravagance around its celebration of two people coming together in matrimony. From loaded actors to the average middle-class citizen, everyone seems to be opting for their own respective measures of 'small' wedding ceremonies officiated in the presence of only close friends and family.
Is this a trend that should have gained precedence a long time ago? Should it stay for longer, even beyond the pandemic?
Indian weddings are notorious for their show of resplendence, not over one or two days, but even week long. Food, decor, couture, expanse, everything has to drip lavishness for a wedding to be called a successful wedding today. The hole in the pocket may keep burning bigger and wider but hey, at least the 500 guests (most of them unknown to the bride and groom) will go home from the party awestruck.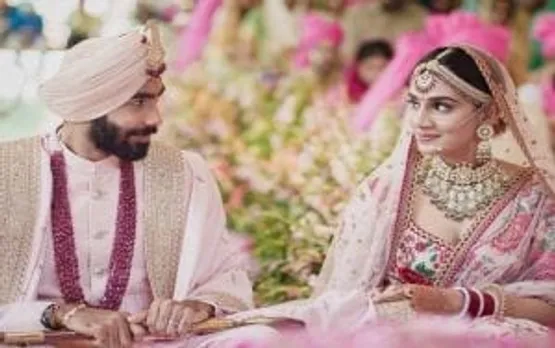 Photo credit: Jasprit Bumrah / Twitter
Much of this was pre-pandemic show-shaa. Things have changed after 2020. COVID-19 prompted restrictions, capping and uncapping wedding gathering capacities, have made it largely inconvenient for many to negotiate with the technicalities of the situation. How to organise? What does the government policy say now? Which colour alert are we on? How many to invite?
Screw it, let's just have a small ceremony with people we know. (Precisely the spirit every wedding deserves?)
---
Suggested Reading: The Joy Of Taking Yourself On A Date To The Movies
---
And just like that, partly out of compulsion and partly out of convenience, intimate weddings seem to be all the rage now. Small functions, backyard ceremonies, rustic homely parties are finding warm spaces of comfort in the conscience of a country that likes it loud, bright and large.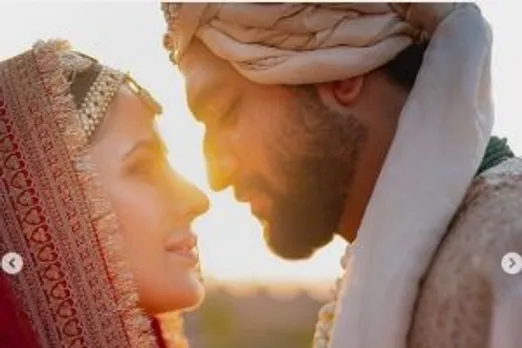 Credit: Katrina Kaif/ Instagram
Under cover of the pandemic, many couples have tied the knot, gleeful both for having found or sustained partners in a ravaged world and also for saving a ton of money while doing it.
Of course, 'intimate' reveals nothing about the opulence, or the lack thereof, at Indian weddings. For people like Katrina Kaif or Mouni Roy, both actors who got married in 'intimate' dos recently during the pandemic, the ceremonies were visibly grand-looking. Both opted for destinations away from Mumbai, their city of residence, and married their partners against dreamy scapes.
Yami Gautam, also a celebrity, meanwhile kept it enchantingly simple when she married last year. Photos she shared over several days of her celebrations exuded the relatable intimacy of a gharelu wedding affair; it was as if the internet was flipping through the album of someone we all personally knew.
---
Suggested Reading: This Tweet On The Iconic Parker Pens Is A Rush Of Nostalgia And Reality Check
---
Virtual weddings were all the rage too in 2020, when the pandemic landed at our doorsteps and people were unsure how to fight the battle they were pulled into unannounced. The simultaneously surging popularity of video calls offered a solution that would cut back on expenditures at intimate weddings even more. Zoom invites were free and the guests could all be muted. Does it get more perfect?
But it turns out virtual-only weddings did not sustain their popularity too much. According to an Economic Times report that quoted results from a matrimonial website published last year in April, a majority 55 percent respondents said they would prefer an intimate wedding while 27 percent were still down for a big bash (with COVID-19 protocol).
Does the largesse of a wedding determine how successful it is? Do big fat weddings stand obsolete in a post-pandemic world? 
Other data also shows many couples are also ditching the string of customary pre-wedding parties to wrap the celebrations up compactly. Given the legitimacy of smaller weddings now, data shows families are also open to experimenting with the planning of their celebrations. Sustainability has emerged as a major factor, as per a 2020 report by Knot Worldwide, with couples going DIY with heirloom objects, refashioning traditional designs, using cane for decor.
It's unlikely that even in the face of such refreshing development India will forget the lure of lush weddings. The aspirational quality of going big - picking a Sabyasachi over mom's wedding lehenga, catering ten dishes instead of four, inviting hundreds who will marvel at your expenditures instead of a handful close people whose compliments will actually mean something to you - will always remain appealing.
But now, we know we have options that people cannot scoff at. The pandemic has legtimised the intimate wedding affair. If someone's still scoffing, you can best believe they are because they didn't get an invite.
Views expressed are the author's own.