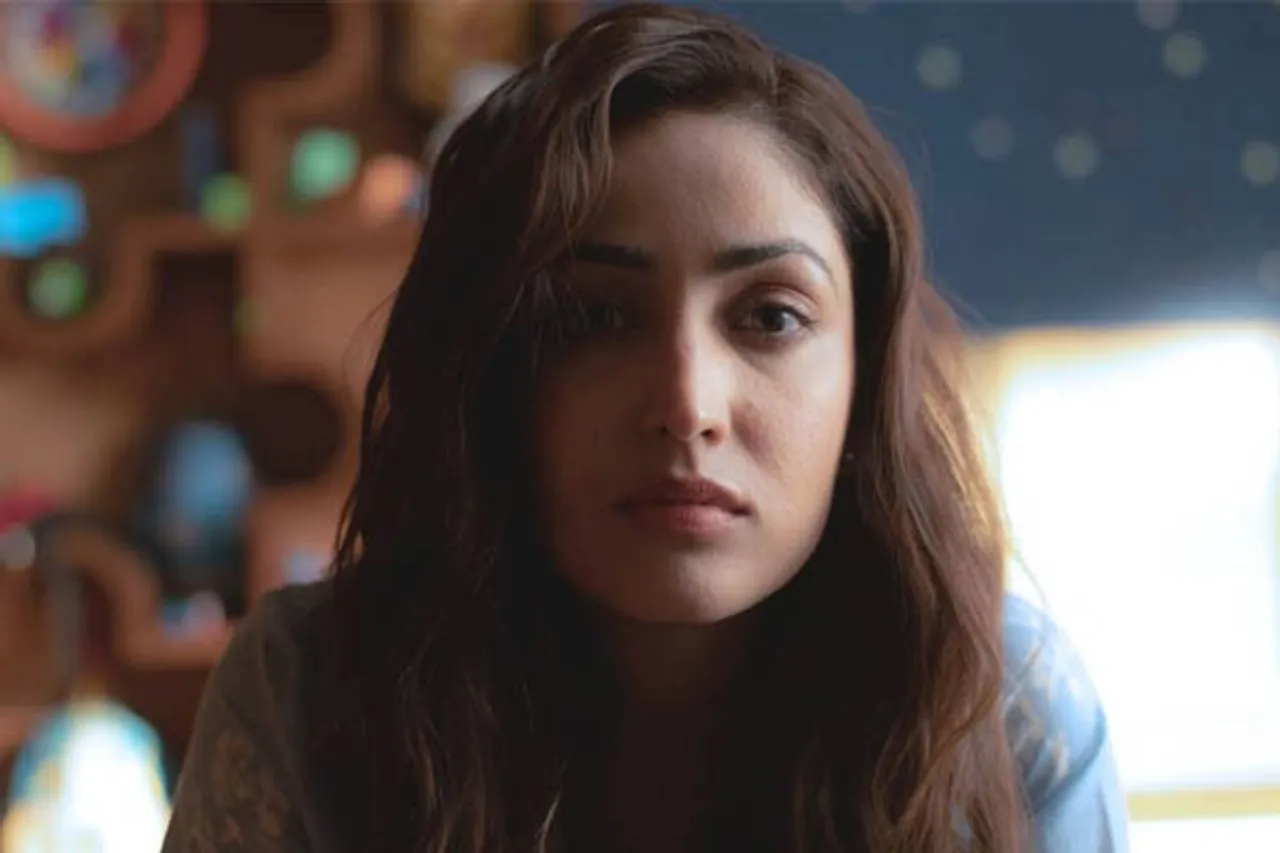 Artists have often expressed their disagreement with negative reviews of their work. It is natural to feel angry when your hard work does not reach people in the way you wanted to and critics express what they didn't like about your performance.
Yami Gautam was recently seen playing a lawful cop in a film titled Dasvi. The film is about a politician, played by Abhishek Bachchan, who tries to educate himself. If one scrolls through the reviews of the film, not much positive feedback can be found. Yami Gautam pulled out one particular review and wrote an angry response to it on her Twitter timeline.
The actor found the film critic's take on her performance to be disrespectful. She also took a screenshot of a particular set of lines written on her and posted it with her angry tweet. The screenshot read, "Yami Gautam is no longer the dead girlfriend in Hindi films, but the combative smile is starting to get repetitive."
The actor in her tweet mentioned the films she has worked in lately and described herself as a self-made actor who has to do a lot of hard work to prove her mettle again and again. She saw the review as a personal attack and the platform's attempt to pull her down "consistently".
Apparently, Yami Gautam has received negative reviews from the said platform many times. She also wrote that she looked up to the platform once upon a time but has stopped doing so since long now. She also requested the platform to not review her work from now on as the experience is painful for her. She wrote, "I would request you not to 'review' my performance henceforth ! I'll find grace in that & it'll be less painful." Soon after posting the tweet, the platform replied to Gautam with an apology and they wrote that the review was not meant to hurt her.
Yami Gautam Dasvi Review Controversy
Since Gautam's tweet went viral overnight, many social media users expressed their views on the row. Some pushed Gautam to do better movies in order to get good reviews, some slammed the platform for insulting the actor and giving bad reviews to films like The Kashmir Files and a few noted that female actors have to make do with the roles they get hence Gautam should not be criticised.
As the standard rule of constructive criticism goes, critics are supposed to spend time with the art and say what they truly felt about it. The criticism should ideally be without personal remarks and should focus on the art alone. It has always been a difficult job because many times a critic has to be truthful, no matter how harsh that can be. The critic is also an individual with his or her own set of ideas and subjective opinions.
The subjectivity is what art criticism is built on. A drawing of an apple makes five people feel five different kind of feelings and it is important for the artist to know all the five perspectives. This is how artists through decades have made their work better.
A drawing of an apple makes five people feel five different kind of feelings and it is important for the artist to know all the five perspectives.
---
Suggested Reading: Freddy Birdy Vs Deepika Padukone: Bullying And Then More Smug Bullying
---
When it comes to review of an actor's performance, it is about how believable the reviewer found them to be in the act. Who is a film critic? A film critic being an attentive member of the audience, examines something fictional or mostly impossible displaying on the screen and derives meaning out it. The screen display works if the fictional piece of art makes that attentive audience member forget about logic and critical thinking.
"I saw that actor getting out of the restaurant in a viral picture yesterday, when did he become an uneducated politician," is something that would never cross an attentive audience member's mind if he or she is engrossed in the film. The remark on Gautam's "combative smile" getting "repetitive" is just a way of saying the actor didn't feel one with the character she played in the specific film. She reminded the reviewer of the roles she played in other films.
Yami Gautam has worked in fan favourite films like Bala, Uri, Vicky Donor, A Thursday and she came out with back to back films in even during the pandemic showing her dedication towards the art and the hard work she does not shy away from. It can be hurtful for the actor to see the absence of good reviews at a certain platform after so much hard work. Hence her outburst on social media comes from a feeling of rejection. Indian film industry does not make it easy for the outsiders to make their mark and getting negative feedback on their work can feel like a setback. But is a bad review really the certificate of Yami Gautam's skills as an actor? Can a few lines prove if she is not a hard working and dedicated artist? 
Many actors have had public outbursts against critics. In 2019, Hollywood actor Carey Mulligan played the role of a best friend in an award-winning film titled Promising Young Woman. Her character used to act drunk at late night clubs to see which man would take her home and try to violate her against her wish. When she found such men, she would punish them in her own ways. A film critic of a renowned publication felt that Mulligan's character showcased an unbelievable confidence in her looks in her pursuit for abusers.
The critic made a remark on how the actor, Carey Mulligan, is not so attractive to play that role. Mulligan being upset by the review gave her statement and said that she felt disrespected and accused of her of lack of attractiveness.
The film, Promising Young Woman, a directional debut by Emerald Fennell won over a dozen prestigious awards. The film even got nominated at the Oscars for best screenplay. Carey Mulligan was awarded Palm Springs International Award for the way she played the character. The film critic's remarks had no impact in the way the film was received by the audience. If Yami Gautam's combative smile is repetitive to one person, it can be refreshing for many others or not. The critic does not decide if other people in the audience find her character believable.
Views expressed by the author are their own.