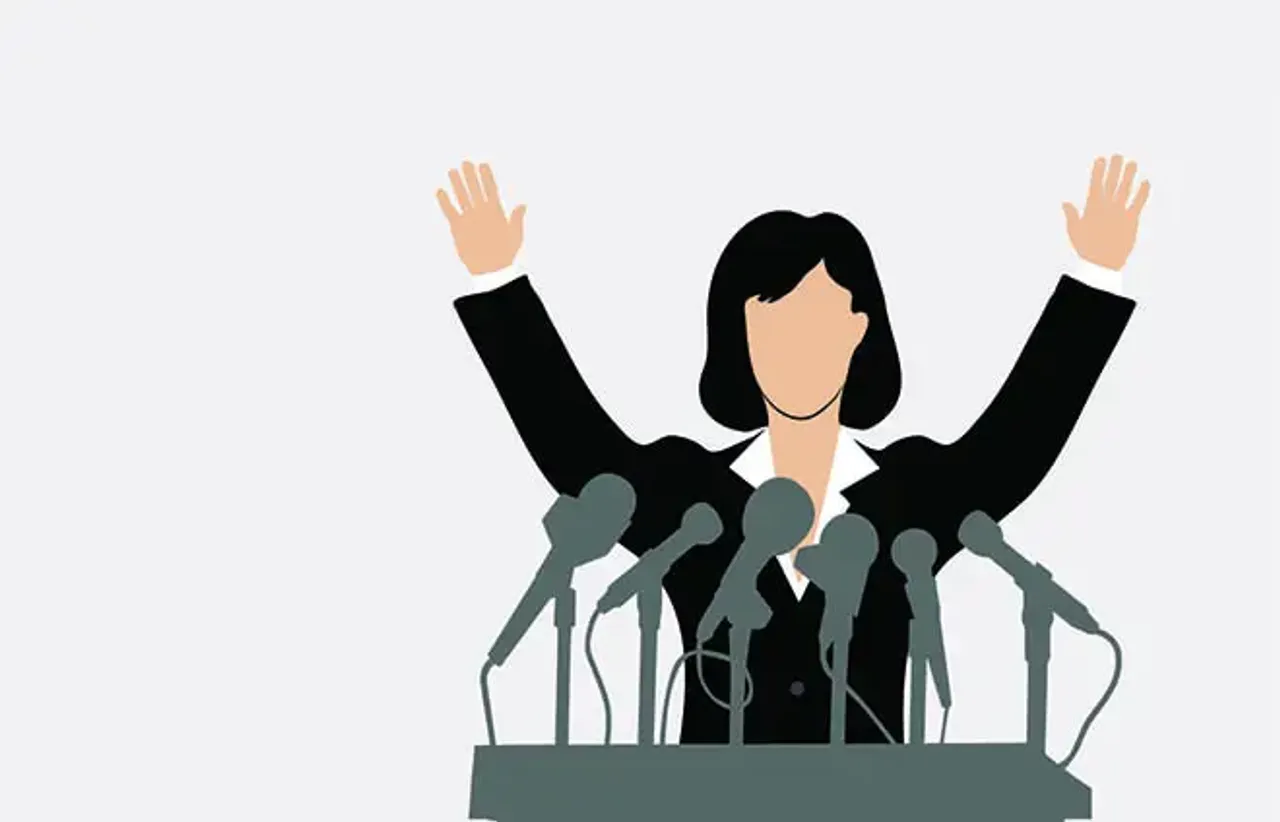 Women are breaking the glass ceiling in every other field and proving that they deserve an equal seat at the table. However, with the Karnataka elections scheduled for May 10, Bengaluru, the capital city, has only elected seven women MLAs to its Vidhan Soudha (Legislative Assembly) in the past 66 years. For a city that boasts of being progressive, cosmopolitan, and empowering, isn't that a shockingly low number?
In the 14th Karnataka Legislative Assembly, only 10 women were elected and one was nominated out of the 225 seats. This is a mere 4 percent of the total strength of the Vidhan Sabha. With the state election right around the corner and Bengaluru accounting for one-eighth of the seats in the Karnataka Assembly, the capital city has not even elected 5% of women.
Women in Karnataka Election
The seven women who were elected from Bengaluru were Nagarathnamma Hiremath, Lakshmidevi Ramanna, Grace Tucker, Pramila Nesargi, S Hemavathi, Shobha Karandlaje, and Sowmya Reddy. Fourteen elections have been held since 1957, but women were voted in only in four years – 1978, 1994, 2008, and 2018. Most of these announced their participation in the election either as small parties or as individuals.
This is not only the situation in Karnataka. Despite the reservations, the participation of women in politics is very low. For instance, Nagaland elected a woman to its legislative assembly for the very first time in February 2023. Out of the 183 candidates, only four were women. Hekani Jakhalu of the Nationalist Democratic Progressive Party (NDPP) won the Dimapur III seat by 1536 votes and was elected as Nagaland's first woman MLA. In 2021, only five percent of women won the Tamil Nadu State Assembly Election. Twelve female candidates were voted into power, which was lower than the previous 2016 election, where 21 women were elected.
Sometimes politicians also field their daughters or wives in the election because it's a woman's constituency, to look more appealing to the public, or to establish their reign across areas. An example of this would be Vijayawada West MLA Jaleel Khan, who fielded his daughter in his place in 2019. He said that although he has fielded his daughter, he will be handling most of the affairs. Isn't this a clear misuse of power?
It's 2023, and this is an issue that needs to be addressed at the earliest. Why is the participation of women in politics so low? Are women uninterested in pursuing a career in politics? Or is Indian politics failing to provide equal space for women? Apparently, it should be the latter, given that the women's reservation bill is still pending in the Lok Sabha.
We are a country with a female president, but politics still remain largely a men's domain that women are hesitant to enter.
The lack of basic amenities and safety would discourage many women from entering politics, despite their interest in it. When respect and safety remain uncertain in the field, it's obvious that most families wouldn't want their daughters to take up a political career.
A 2021 workshop for teenagers found that none of them drew a woman when asked to draw a politician. This is proof that even today, the majority of children are raised to believe that certain professions are not women's domains. Even kindergarten books feature men in most professions, while teaching, nursing, styling, cooking, etc. are the professions that feature women. If this is what we are inculcating in the future generation, how will girls even aspire to pursue a career in politics?
Also, politics is perceived to be an awful profession. The workshop also found that all participants described politicians as "corrupt," "complicated," "dirty," "selfish," etc. Generally, the downsides of politics are most talked about, but how to redress them This notion makes women want to distance themselves from a diabolical profession.
Besides, given the patriarchal set-up of our society, most parents, including those in politics, wouldn't want their daughters to get into the field. It's common knowledge that most of us know the sons and grandsons of many political leaders, but rarely do we know their daughters and granddaughters because they are never in the picture.
Opening the door for women in politics is a huge task. It requires a collective effort from the government and society, and the change isn't going to happen overnight. But it's high time our country gave equal opportunity to women in governing the nation because only when women are in power will women's issues truly be addressed. Women should not just be elected as dummies but truly be in power to be able to take independent and empowered decisions for the welfare of the public.
---
Suggested Reading: Nagaland Elections: Only 4 Of 183 Candidates Are Women; State Yet To Elect Woman MLA
Views expressed by the author are their own.