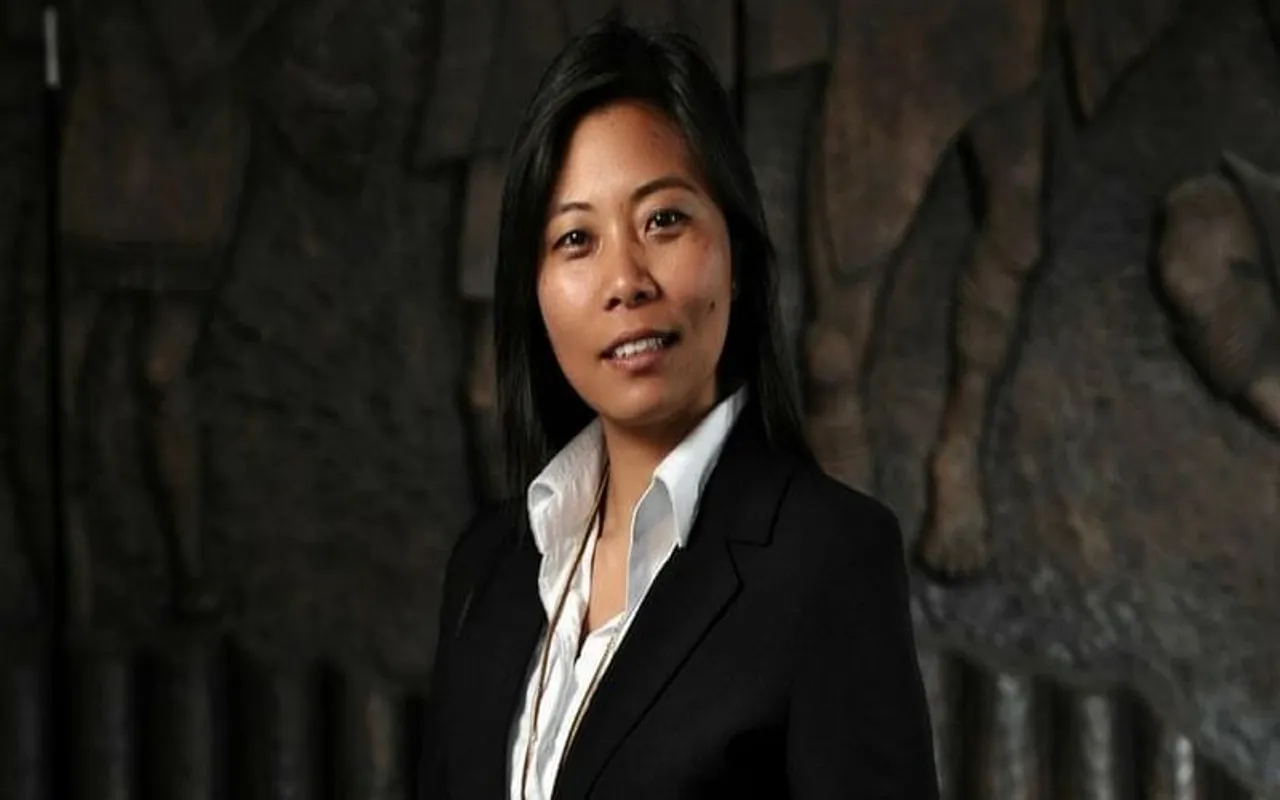 Nagaland for the first time has elected a woman to its Assembly. Hekani Jakhalu of the Nationalist Democratic Progressive Party (NDPP) became the first-ever woman MLA of the state. Jakhalu won the Dimapur III seat by 1536 votes and defeated Lok Janshakti Party leader Azheto Zhimomi. This is not only a historic win but also a message it's time for women to lead. 
The underrepresentation of women in the Nagaland State Legislative Assembly, Jakhalu's win is considered ground-breaking. The state never had women members in the Legislative Assembly since 1963. Nagaland witnessed five female candidates contest elections in 2018, but none won the seats. Now with Jakhalu's win, Nagaland got its first-ever woman MLA of the state. This year as per a report from We the Nagas, for the first time four women candidates contested out of the total of 183 candidates in the Nagaland assembly elections.
Who Is Hekani Jakhalu?
Hekani Jakhalu is a US-educated lawyer and activist, who runs a non-governmental organization YouthNet Nagaland.

Jakhalu was born in

Dimapur

 and was educated at 

Bishop Cotton Girls' School

 in 

Bengaluru

.

The 47-year-old went on to graduate in

political science

 at 

Lady Shri Ram College

 in 

Delhi

. Later, took 

a Bachelor of Laws

 at the 

University of Delhi

 and took a 

Master of Laws

 at the 

University of San Francisco

. 

She helped thousands of young who want to study through NGOs. Her NGO also provides good business opportunities to the youths of the state. Reportedly, since 2018, YouthNet had 30 employees and claims to have helped 23,500 people and also it helps entrepreneurs pursue their ideas and set up a "Made in Nagaland" centre in Kohima. She also opened an 

e-commerce

 platform in 2020.

Jakhalu is a social entrepreneur and the founder of

YouthNet.

 A recipient of the Nari Shakti Puraskar award in 2018, she will be contesting from (3 Dimapur-III Assembly Constituency). 

Jakhalu becomes the first woman MLA in Nagaland after winning in the Dimapur-III constituency.

She fought for the Nationalist Democratic Progressive Party and defeated Azheto Zhimomi of LJP. 

She is a recipient of the Nari Shakti Puraskar award.
---
Suggested Reading-