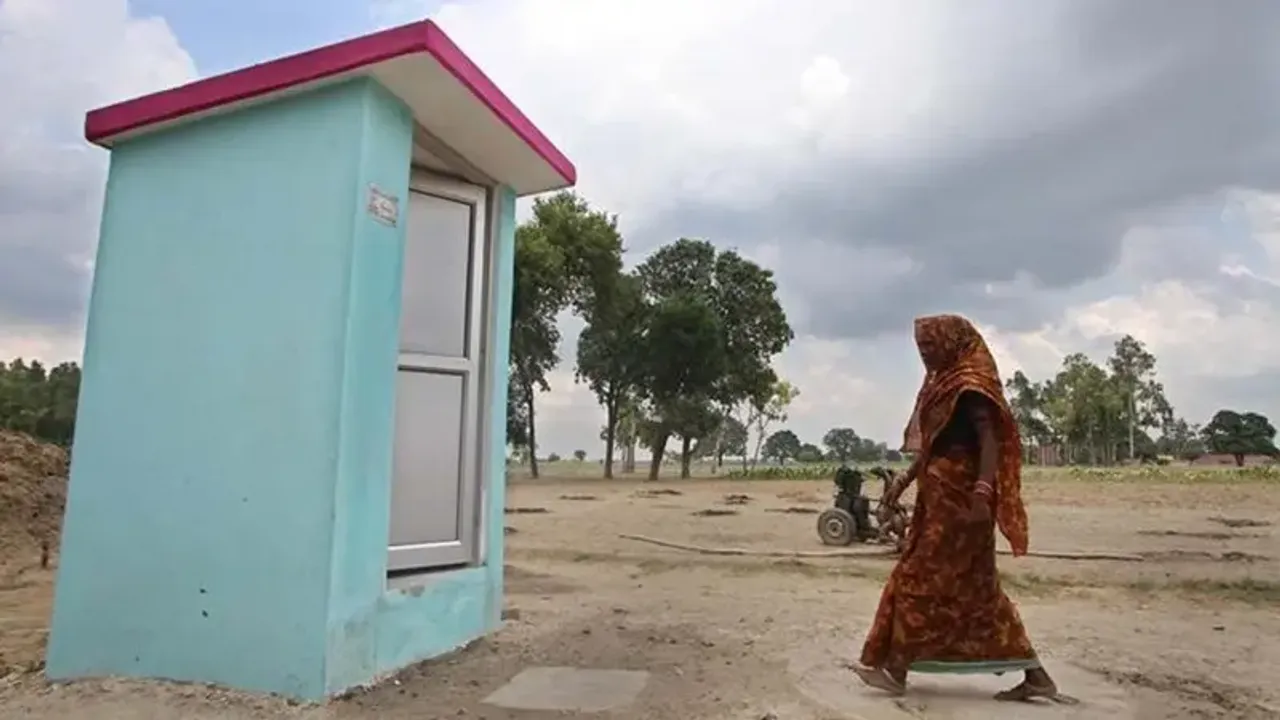 Applauding the efforts of women in spreading awareness on the importance of water conservation, water management, and sanitation, President of India Droupadi Murmu, who awarded 36 women champions from across India just days before International Women's Day, acknowledged their key role as flagbearers of India's flagship programmes of Swachh Bharat Mission – Gramin (SBM-G), Jal Jeevan Mission (JJM) and Jal Shakti Abhiyan.
If one were to ask, why only women? This is because the water crisis for women is very "personal." Traditionally women take care of homes. Hence, arranging water for daily consumption, cooking, and sanitary needs also becomes a woman's "primary responsibility."
A huge percentage of homes in rural India do not have taps installed on their premises, which means they must go 'outside' to fetch water. As a result, women lose time, energy, and precious work hours. And this might get worse with time. With women being the most vulnerable, their lot is feared to be most impacted.
Impact of WASH on the Health and Well-being of Women
The fact that women are at greater risk due to the lack of WASH (water, hygiene, and sanitation) facilities and clean water cannot be neglected any longer. World Health Organisation (WHO) estimates suggest that almost 10-15% of global maternal deaths happen due to infection caused by poor hygiene practices. And simply reducing the distances from safe water supply may go a long way in improving ">maternal health post-delivery and could also contribute towards reducing the chances of infant infections.
Lack of water or WASH facilities has a multidimensional impact on women, be it social, economic, mental, or physical. While investing in WASH is critical to lead a decent life, realising how the lack of WASH facilities affects the health and rights of women and girls is even more important. Moreover, making them a part of the decisions that are taken around WASH at the community and institutional level is imperative.
Involving women in water and sanitation is the right thing to do
India's WASH sector has always been challenging, but women have played a pivotal role in ensuring access to clean water and sanitation facilities. From managing households to leading community initiatives, women have been the backbone of WASH in India. However, despite their critical role, women continue to face socio-economic and cultural barriers that prevent them from realising their full potential in the sector.
Moreover, the WASH challenge takes a different turn when we think of low-income people and marginalised families in both rural areas and urban slums. At a time when livelihood itself is a struggle for them, if WASH facilities are not in shape, it affects their well-being.
Similarly, in urban areas, the WASH challenges are specifically related to congested slums, inadequate treatment facilities for grey water as well as a lack of proper systems for waste collection, sorting, transportation, and treatment. To create a more equitable and sustainable WASH sector, it is essential to address these challenges and support women's leadership.
Increase women's representation in decision-making
While the government has made water and sanitation a priority lending sector, real change can be brought about when women are involved in the decision-making process.
For instance, in India, the Village Water and Sanitation Committee (VWSC) is a mandated committee that is part of the panchayat system. With a requirement for 50% women members, this committee provides a democratic and consultative space for women to participate in community mobilisation and motivating efforts. Here, civil society and non-profits can play a significant role in facilitating the enlistment of more women and creating an institutional mechanism for women's participation. Once onboarded, women can be involved in conversations around influencing Gram Panchayat Development Plan (GPDP) and operationalising the JJM mission and making women's participation more open and meaningful.
Similarly, SBM-2 focuses on sanitation, with a proactive mandate by National Rural Livelihoods Mission (NRLM) to involve women in credit activities as well as livelihood activities, including natural resource management and WASH financing. This peer approach gives women the choice to address their water-related needs, such as toilet retrofitting or accessibility for those with disabilities.
The self-help group model enables financing and increases women's participation in addressing WASH needs. While government support exists, more and more non-profits and stakeholders should begin to focus on this aspect of enlisting women's participation in addressing WASH challenges. There is also a need for policy support to ensure maximum impact on the lives of women.
While the focus on the marginalised and the communities is tremendous, involving the women and communities in the process of planning, water budgeting, preparation of village development plans, and influencing, must take prominence.
The way forward
According to the State of the World's Drinking Water report released in 2022 by the UNICEF, WHO and the World Bank "one-quarter of the world's population is left without access to safe drinking water." So, water scarcity as a challenge needs to be acknowledged and would require the involvement of all stakeholders, with a particular emphasis on empowering women. We need multi-sector collaborations, increased participation from the private sector, and more investments in evidence-based support to improve WASH outcomes. Coordination between government sector providers and promoters of WASH programmes and the health sector will help in reaching the 2030 agenda for Sustainable Development Goals (SDGs) 3 and 6.
Increased women's involvement in water governance and decision-making is also crucial for ensuring sustainable and equitable access to water and sanitation for all. By recognising and addressing the barriers preventing women from participating in WASH initiatives fully, we can build a more just and resilient society. Hence, we must utilise existing platforms such as VWSCs, Gram Panchayat and the Self-Help Groups (SHGs) to empower women and girls in India to play a leadership role in WASH initiatives, ensure access to safe drinking water, and improve sanitation for all.
Authored by Meenal Patole, Director – Programmes Implementation, WaterAid India
Featured image credit: The Free Press Journal
---
Suggested reading: How 21-Year-Old Jyoti Kumari Set Up A Sanitary Bank In A Bihar Village