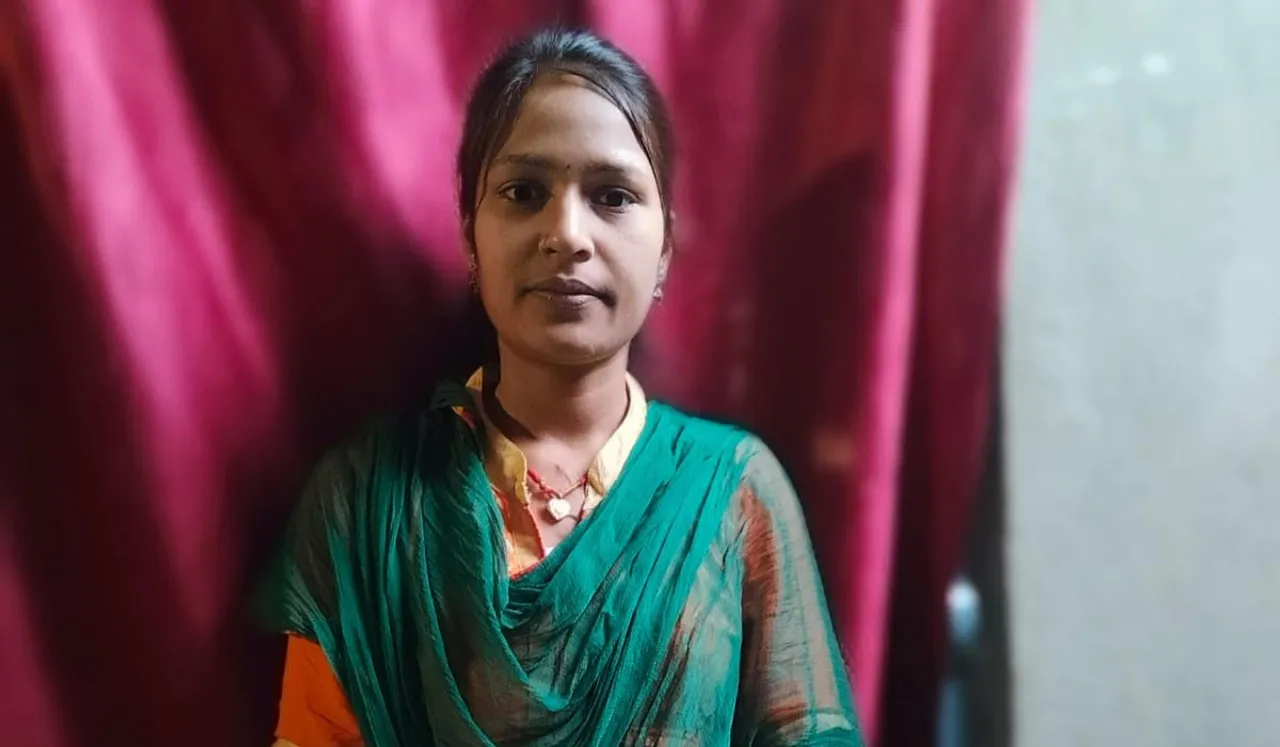 Menstrual health challenges in India are far from over. The equality in awareness is wide and challenging if we talk about menstrual hygiene, and this is why people like Jyoti Kumari and their work in this space matter now more than ever.
Jyoti Kumari was born to a daily wage labourer and barely managed to make it through the basic amenities of life. However, the survivor that she was, she strived to work hard towards not just learning,  but also making sure people around her also learned about what was out there, beyond their small village.
Enthusiastic right from childhood about social causes and willingness to contribute, Kumari joined an organisation to further her social work efforts. Today, 21-year-old Kumari has formed two adolescent groups with a total of 55 adolescent girls. She has set up a sanitary bank in her group, ensured regular menstrual hygiene relates awareness campaigns in the villages, and has helped a great deal in tackling the problem of drinking water in the area.
Kumari, who wanted to become an Army officer but couldn't due to personal challenges, now aspires to become a teacher so she can professionally teach children from a young age not just textbook knowledge but also about social causes.
In an interview with SheThePeople this Menstrual Hygiene Day, Jyoti Kumari discusses her work as a social worker, why she set up a sanitary bank in Nawada Bihar, menstrual health challenges women young girls and women around her face, and how she strives to work towards creating awareness.
Why and how did you set up sanitary banks in your village?
I joined the Population Foundation of India in 2020. I realised the need for sanitary banks during the time of the Covid lockdown. In our village, the shops did not have the necessary hygiene products. So, my friend and I would go and bring sanitary pads for other women in the household and neighbourhood as well. We could get sanitary napkins for a lower price in the city, 28 rupees for each pad. Cheaper rates allowed us to save more money and buy extra sanitary napkins which we gave to poor women who couldn't afford them or women who did not even know about them. We taught them how to use them, the benefits of using sanitary napkins, and more. Many women in our area didn't even know about sanitary hygiene. When they used simple cloth, the clothes that they wore used to get dirty. That's why women used to stay at home. So, we bought sanitary pads for them from the market during the covid lockdown. People started trusting me as I helped them when needed and I was determined to help more.
What do you think is the first step to tackling the taboo around menstrual hygiene?
When we used to sit in a group, women used to shy away from speaking about ">menstrual hygiene. They, in fact, opposed speaking about it. I had to explain to them about periods, and how it affects childbirth. They told us about how their mothers didn't allow them to touch the pickle jar, otherwise, it would become inedible for all. The family members didn't allow them to touch anything related to worship. They were not even allowed in the same room as the place of worship. I told them that all these rules are just made to give women a rest on their periods. When not on periods, women have to go through immense physical activity such as cooking, cleaning, etc. That is why these rules are made so that women would not have to go through heavy work on days of pain and bleeding.
Women had to keep the pads hidden from the male members of the family. But now, things have changed. Now my father and my brother even buy pads for me and other women in my house. This change in perspective is important.
What change have you observed since working for this cause? How has the conversation around menstrual hygiene in your village changed since the time you started working for its betterment?
The first thing that changed was that the girls who were not willing to talk to us about menstrual health are now not only speaking to us openly but also speaking to their family members about it. When we used to sit for our sessions, many women used to hide their faces and said that this is not a subject to talk about publically. I used to assure them that there is nothing shameful about speaking about these things in front of me. I told them, 'I am a student, you are a student. I am a daughter, you are a daughter. If you can speak to your friends about it, then why can't you think of me as a sister and tell me.'
Recently, two women from my group went to Chennai to train in VNM. Earlier they used to avoid studying outside the village. They used to fear leaving their house. Now they have enrolled their names for free computer classes in Nawada. We also have free computer classes in which 10 girls have enrolled. We motivated them to join these classes through our sessions.
What is the biggest challenge against menstrual health awareness that you face while working on-field?
We used to announce that we have sessions for young girls about periods. People used to say that this topic is not to be discussed publicly. The family wouldn't let girls out for our sessions. Then we used to approach the family members to attend the sessions themselves. So that was our biggest challenge during the initial days. Now the parents themselves urge their daughters to attend our sessions and learn from us. My family was always supportive. My mother asked me about my work. I just replied, 'I work with the Population Foundation of India. I visit places and give sessions about women's health.' She just said that what I was doing was good and should continue doing so. When she asked why I talk about periods openly with the young girls in our village, I just replied, 'In future, these girls will be mothers and they should know about periods because it is necessary. They should know about family planning and contraceptive methods that are made available by the government for our benefit.'
You are a Young Kishori in your village and help bring a lot of girls together. What is the role of the Kishori Samooh?
I have 30 women in my group. We contacted mothers, sisters, in-laws, etc. from our village to attend the sessions. I had also helped my village in social development before, along with water-related problems my village was facing. Many people opposed that too. We used to tell people how a united group of women could create a change in society. Today, every house has a tap of water.
Do you have a goal set up about the impact of your work? What is it?
When every sanitary pad costs 30 rupees, it is not possible to afford it every month for a lot of women. We used to contribute Re. 1 from women of our village and buy pads for the women who could not afford them. I think this should go onto the larger scale because 30 rupees per pad is impossible, especially for young girls. After that, another problem arises which is the disposal of sanitary pads. Women get confused about where they should dispose of used pads, whether to go outside and throw them away or at their homes. We're aiming to shift to sustainable cloth pads. We've been trained to make these cloth pads at home. We wash the cloth so that we can use them again so that they don't go to waste. We have a group of 30 women, I want to increase the number to 300. I want to have equipment like sewing machines so that we can employ women as well to make cloth pads and create an earning source for themselves. We just need support to deliver these sanitary pads to the women in need.
Which factors have had the biggest impact on you as a social worker?
This interview itself is proof of its impact on me. I got a platform to do good and empower people through the organisation I got associated with. We learnt how to talk to people, stay connected to them, and how to speak to different types of people. Before this, I used to just study, eat, and sleep, but now I educate and improve the lives of other people. Earlier, people used to say, 'A daughter will not leave the house.' Today, if a girl in our village will leave the house, she can talk to different people, and she can connect with them. There is an immense amount of impact and change. Women in our village ask for help regarding periods openly, take required medications, and more. Women are more aware of menstrual health. This is the biggest change I have seen.
---
Suggested reading: Why Iranian-American Shahla Ettefagh Moved To Rishikesh To Start A School For Underprivileged Kids