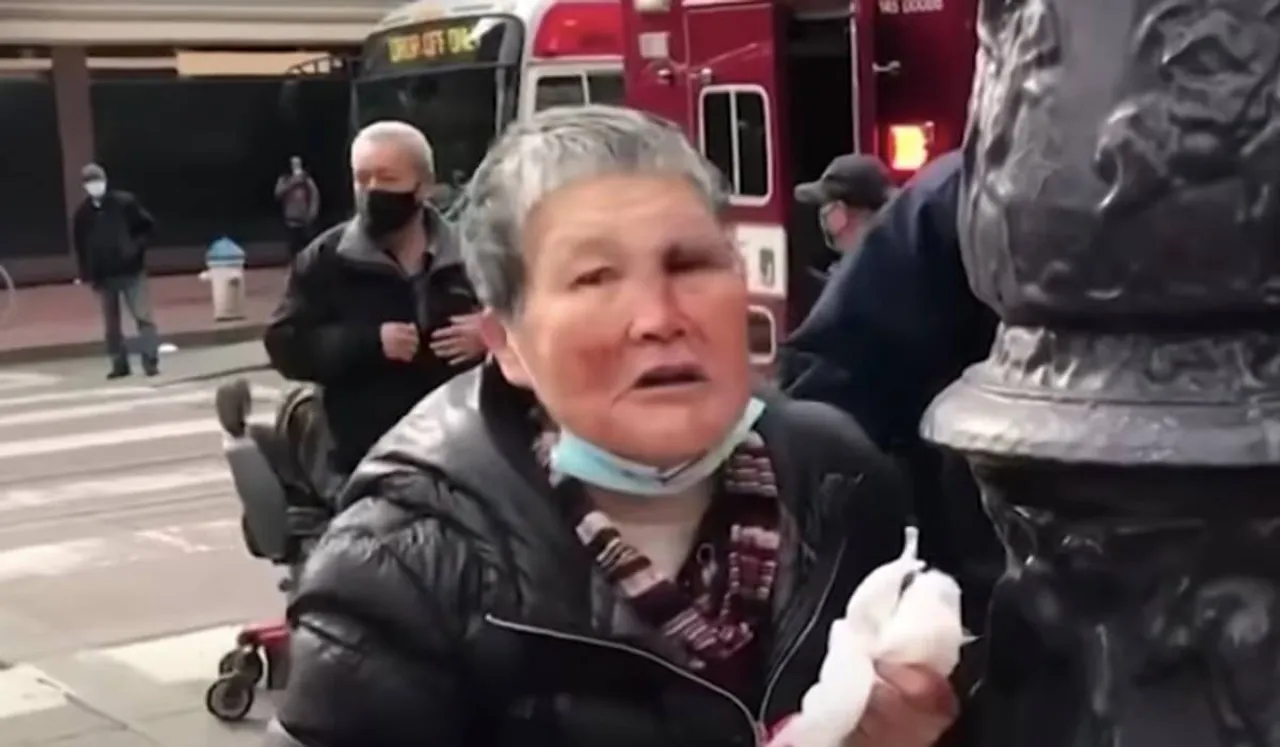 Violence against Asian women in the United States is seeing an upward graph, marked prominently by the mass shooting in Atlanta, Georgia earlier this month. Even as I write this, a fresh, disturbing video caught on surveillance camera, of a 65-year-old Asian-American woman suffering a brutal assault in uptown Manhattan on the streets of New York City, is doing rounds on the internet. "You don't belong here," is what the assailant reportedly screamed at the woman while kicking her stomach, stamping on her face as bystanders stood watching.
The shocking and seemingly sudden rise in hate crimes has prompted US President Joe Biden to introduce national measures for the security and protection of Asian-American communities. The White House announced on March 30 that the Department of Justice will impart focus to the situation of Asian racism and that funds worth $49.5 million will be deployed for programs benefitting the at-risk community.
A harm against any one of us is a harm against all of us. @POTUS and I will not be silent which is why our administration is taking steps to address the rise in violence against the Asian American community, including an initiative to combat anti-Asian violence.

— Vice President Kamala Harris (@VP) March 30, 2021
What's Happening In The US With Asian Women?
On March 16 this year, a 21-year-old white male opened fire at three spas in Atlanta, killing eight persons out of which six were Asian women. Just days following the mass shootings, Xie Xiaozhen, a 76-year-old Chinese woman, was attacked in broad daylight in San Francisco. The month of aggravated Asian hate is now concluding on a horrific note with a 65-year-old Asian woman brutally assaulted in view of a large street audience.
Though the US has always been a massive multicultural pool, white supremacy conveniently swims near the shallow end leaving minority communities (especially those of colour) to stay afloat in the deeper end infested with evils of racial attacks and consequent underprivileged living.
Violence against Asian women traces a long history of oppression in the US.
History speaks of hate crimes against Asian-Americans not being a 21st-century phenomenon, cases in point: the US Page Act of 1875 which banned the entry of Asian labourers, prominently "immoral Chinese women," into the country and rise in racial attacks against Asians post-World War II, which led to consistent timelines of fetishisation and sexual suppression of Asian women's bodies in the US.
Fast forward to the COVID-19 era the world is currently bubbled inside, anti-Asian hate has become more pronounced. The community's minority position has been compounded by the brunt of the pandemic disease being dubbed the 'Chinese virus' by no less than the US' former President Donald Trump.
Owing to the ostracisation and consequent xenophobia that has prompted, there is an air of understandable fear and rage among the Asian communities and their identity in the US.
Asian people—& other people too, but especially Asian people—if you see the video from yesterday of the 65-year-old Asian woman being attacked in Manhattan, you might not want to watch it. I did & it's all I can think about, I wish I could unlearn this part of it

— R.O. Kwon 권오경 (@rokwon) March 30, 2021
Unmasking Why Violence Against Asian Women Has Risen
The National Report by Stop AAPI (Asian American Pacific Islander) Hate, centred primarily around the pandemic, mentions 3795 incidents of violence against Asians between 2020 and 2021. Verbal harassment accounts for 68.1 percent, shunning 20.5 percent, and physical assault 11.1 percent, with the largest number of attacks aimed at people of Chinese-origin. Thereport also notes that "women reported hate incidents 2.3 times more than men."
The correlation between gender and the rise of anti-Asian violence appears to be vivid, especially in view of the country's marked history of hypersexualising Asian women's bodies as 'sites of pleasure' and them as submissive objects - stereotypes that have been furthered on the wheels of fetish pornography, prostitution stigma, and misogynistic pop culture representation.
Nancy Wang Yuen, a professor of sociology at Biola University, elaborates on the stereotypes that lie at the crossroads of gender and Asian identity. "I think submissive. I've actually been asked if my anatomy is different. So, a kind of very fetishised, exoticised, that we're somehow even physiologically different from other women... And servile," she tells National Public Radio.
Model minority myth
The 'model minority myth' comes into play in a big way in light of current (and historical) events of hate against Asian women. It feeds into the idea, fanned during the 20th-century Civil Rights movement era, that Asian communities in the US have gained enough social economy to create privileged positions for themselves, thereby shedding a large part of their minority status and becoming 'model' citizen groups.
"This contributes to erasing the very real interpersonal violence that we see happening in these videos, and that Asian Americans experience from the day-to-day, things that don't get reported and the things that don't get filmed," racial educator Bianca Mabute-Louie tells TIME.
That is perhaps what's most worrisome in all this. With every reported case that shines a spotlight on the sustaining thread between gender and racial violence, there is a simultaneous realisation of several others going undiscovered, unreported, untreated. We know what's visible is only the tip of the iceberg and what lies shielded from view can only be more, if not equally, chilling.
Views expressed are the author's own.