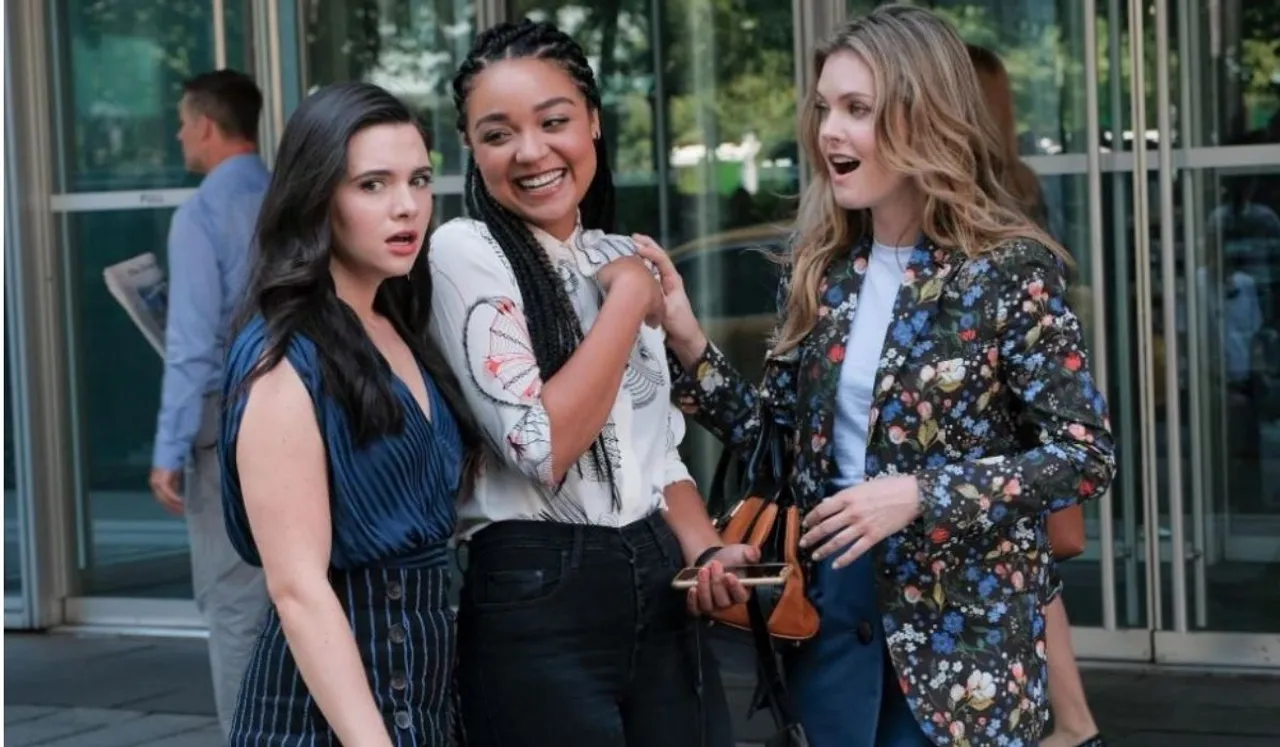 The Bold Type Review: Millennial women do this, millennial women do that and this is how the Netflix series The Bold Type really starts to get on the viewer's nerves.
Sure, the feminist take on all-things-life is promising and manages to stay fresh even though the series mostly draws from already popular narratives but forceful repetition of some terms over the four seasons of the show do not help. 
The Bold Type is a show based on three best friends who are in their mid-twenties and are trying their level best to have a career they are passionate about while managing to fare well in their personal lives. One of the most interesting things about the show is how there is barely anything personal conducted outside of work as the characters find space for that in the office itself. That is the fashion closet. A neatly organised corner in a semi-corporate lifestyle magazine office that is blessed with free clothes and accessories. 
As one of the main character, Sutton Brady (Meghann Fahy), says in one of the episodes, "We don't do washrooms, we do closets." It really shines a light on spaces shared by women to exchange thoughts, anger, frustration and joy. The kind of exchanges that happen in a women's washroom in pubs and bars can be a reference to understand the fashion closet conversations in The Bold Type. The difference is that these women know each other much better than strangers in a crowded bar washroom. 
The writers of the show have tried hard to give an individual look and perspective to each female character but often they end up making them seem like the ultimate trio resembling the characters of popular shows such as Sex And The City. The three characters, Kat Edison (Aisha Dee), Jane Sloan ( Katie Stevens) and Sutton Brady feel really strong about fashion. They live in New York City and treat each other as the most important people in each other's lives. See the similarities? But of course, the era is different, the issues are different and all three women are equally invested in their professional lives. Kat Edison is a biracial and bisexual woman, Jane Sloan is a determined woman with haunting medical family history and Sutton Brady is just trying to be different from her alcoholic mother who ruined her childhood. 
Over the course of four seasons, we do see the characters evolve. As they figure out what they want with their lives, they do not reach a fixed conclusion unlike the fixed and determined nature of "strong female characters" propagated by cinema. They stumble, get confused, make mistakes and then rise again. This is where the 'failing feminist' angle used by the show comes in. It is just a fact that sticking to our own values can be difficult. While we do believe in certain things and want others to take certain stands, we struggle to follow the same when it comes to our own decisions. The show exactly points that out and makes us feel okay for sometimes stumbling on the righteous path. 
For someone who enjoys watching women own the space and sail through it wearing very attractive clothes, this show is for you.
Lastly, it is important to note that how the subjects tackled in the show seem organic. One of the characters, Jane Sloan, goes through a double mastectomy to prevent herself from breast cancer. The way Katie Steven's character tackles the stigma, the unpredictable nature of the ordeal is simply commendable. It can also be because of the female writers backing the show's narrative that we are able to see a woman go through an inspiring journey where she learns to accept her body after feeling vulnerable because of it all her life. 
 For someone who enjoys watching women own the space and sail through it wearing very attractive clothes, this show is for you. Also, you might have to tune out all the "millennial women" definitions because no matter how organic the story may seem like, we are not just defined by the era we are born in.