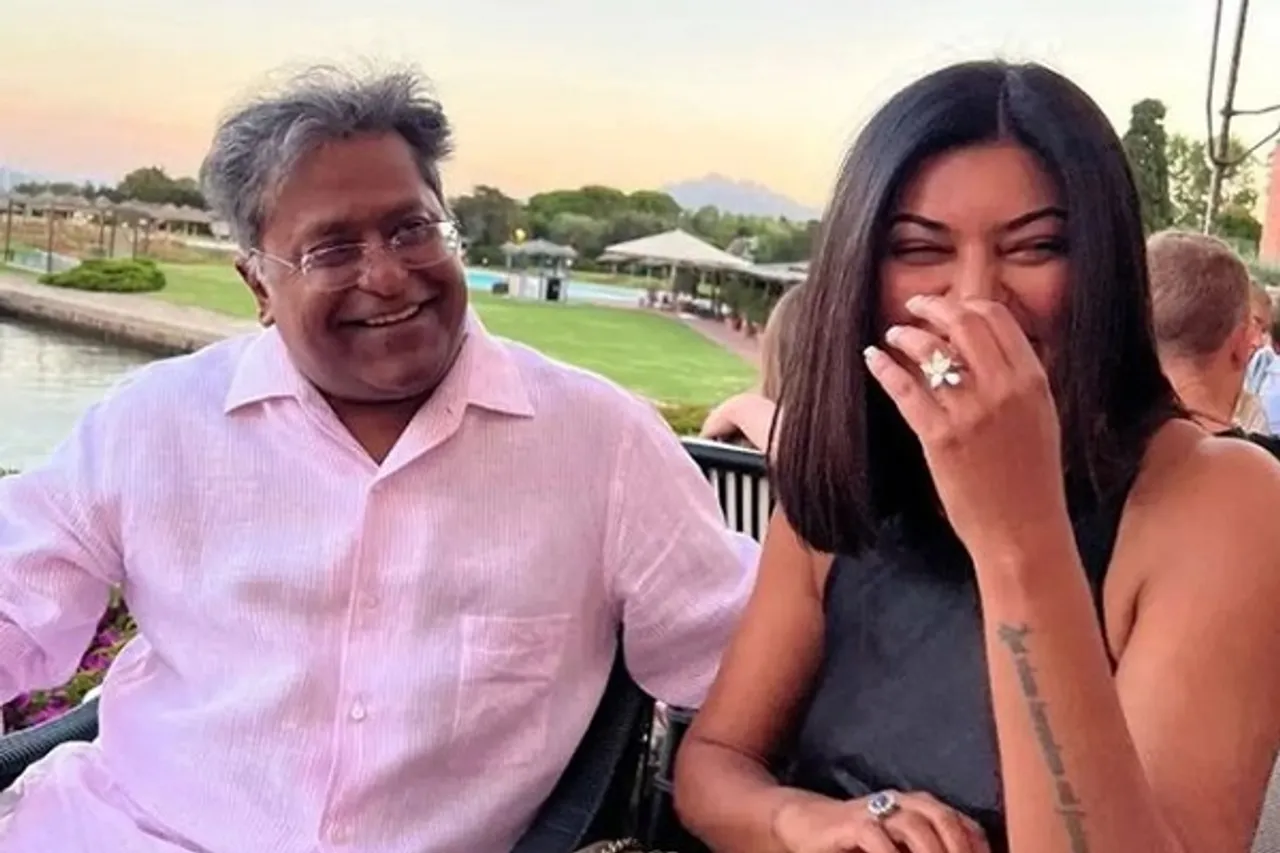 When the last week of semester break for college seemed mundane, with the regular waking up late and having all the time in the world to waste, a sudden news headline caught my eye: "Lalit Modi on vacation with partner Sushmita Sen". It was not the news that was off-putting, sure our hearts were broken over Ms Universe being committed, but was it not quite natural of her to have a partner? It was the usual ocean of memes that followed on social media calling her out for apparently being a "gold digger" that raised questions in my mind.
The news was broken to us by the man himself, Lalit Modi, who took to his Instagram handle to announce his relationship. There were pictures of the happy couple vacationing around the world in yachts and a gorgeous sun-soaked Sushmita Sen sporting her usual diamond-bright smile. Within just half an hour of the pictures being uploaded, the internet broke with netizens leaving no stones unturned to make a joke out of the situation. From surfing out decade-old tweets of Modi to edited photos of Sushmita Sen, social media was flooded to put it in the simplest of words, Sen is apparently dating Lalit Modi for his money and his money only.
Why calling Sushmita Sen as gold digger is highly problematic?
Modi is a well-known name in Indian media. The founder of the Indian Premier League is a wealthy business tycoon with a net worth of millions. Sen, on the other hand, is another media favourite who has been in limelight since her early years owing to winning the title of Ms Universe in '94. Sen is a woman who follows, "I buy my own diamonds, I don't need a man for that," her own words from an early interview.
The winner of considerable awards and a charitable woman, she does not seem to be in need of a man to help her sustain life. Then why is it that she is at the receiving end of crass sexist jokes today?
A highly successful mother of two proved to be a soft target to villainise for her personal choice. And has this not become the norm? To condescend women if they date a man who is even slightly richer than her? This is based on the orthodox belief of patriarchy that men are supposed to earn more than women and are merely a means to a good life for women. This practice of believing in something so problematic instils wrong ideas of gender roles in young boys. It shows them that the only way to 'acquire' a woman is by gaining a substantial amount of wealth- for what are we if not objects that can be bought?
The last time a woman was treated this way was when Rhea Chakraborty was accused of killing Sushant Singh Rajput in order to take control of his money. Where was this media and the same set of netizens going crazy today, when Sen was dating Rohman Shawl, the model? Oh wait! Were they not busy bashing her over the age gap with her then partner? Why was Rohman Shawl never called names? Why did he never have to face the same fate as Sen and Rhea Chakraborty?
The internet has always had problems with women choosing their own partners. The bias would peak if the partner was somehow richer, younger, had an ex or even had children. Unless the man is conventionally fit to be a  potential husband to the woman, she is wrong to have chosen him. Funny how we seldom or never see the same standards being applied to men. The whole concept of "gold-digging" is based on stereotypical societal roles which, if scrutinised, has no base other than being embedded in misogyny.
We talk about making the world a better place for our children with concepts of gentle parenting and increased mental health awareness, but very conveniently forget that unless society and its age-old custom of demeaning one entire gender stops, there is no way for them to be any happier than us. Our plans of showing the future generations a brighter tomorrow will remain limited to ideas on paper without any real effect in the world if we expect the outcome to change without mending our faulty ways.
Views expressed by the author are their own. 
---
Suggested Reading: How Bhool Bhulaiyaa 2 Reinforces The Stereotype Of "Bad Bengali Woman"
---