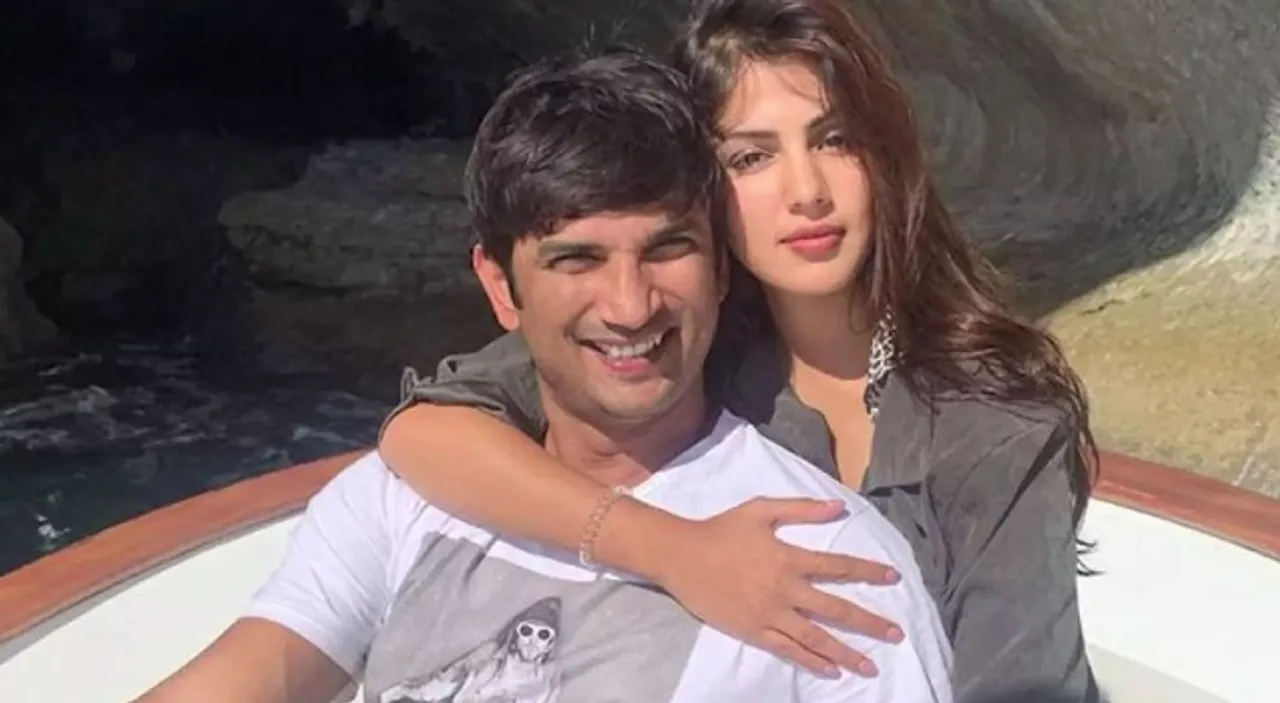 Actor Rhea Chakraborty is in the news yet again. She has been charged on Wednesday for buying narcotics for her actor-boyfriend Sushant Singh Rajput, who died in suburban Bandra on June 14, 2020. The police had said the death was a suicide. A charge sheet filed by the Narcotics Control Bureau (NCB) named her and 34 others as accused in the high-profile case.
The charges are serious and if convicted, Chakraborty could face over 10 years in jail.
In her defence, the actor has called the allegations against her a "witch-hunt". However, she had admitted that SSR used to smoke marijuana, but denied that she used drugs or helped in procuring them. "I tried to control him... I have never spoken to a (drug) dealer or taken drugs in my life. I am open to a blood test," she has reportedly said.
Rhea Chakraborty Charged
Besides the NCB, she is also being investigated by the CBI, which is probing SSR's death, and the economic aspect is being looked into by the Enforcement Directorate (ED). Chakraborty was arrested in the case in September 2020. She was granted bail by the Bombay High Court almost a month after her arrest.
And social media is ablaze yet again with #boycottbollywood and accusing Chakraborty of abetting SSR's drug abuse and suicide.
The agencies are doing their job, let them conclude, before we jump into the 'boycottrheachakaborty' bandwagon.
As one Twitter user wrote, "Surely he was mature enough to make his own decisions in life." One needs to ask themselves that SSR was an educated adult, didn't he know that substance abuse is wrong and fatal? Can somebody force an adult to do or eat something harmful? I am sure SSR knew what he was doing, so can the blame lie solely with Chakraborty?
Deciding to die by suicide has complex reasons and not just one reason. Many factors combine to lead a person to the decision to take their own life.
Our laws give even the deadliest of criminals a fair chance at trial. Doesn't Chakraborty deserve the same? She was declared a criminal by social media even before the actual case was filed.
But, I am reminded of the time in 2020, when she was all but accused of killing the actor. And viciously trolled and called out. Think for a while, did she deserve it? As a side effect, all Bengali women were accused of doing black magic and whatnot. Everything seemed ridiculous to say the least.
The one point in this entire episode that stayed with me till now is when Chakraborty appeared in the media to tell her side of the story in a white salwar kurta, she was accused of trying to act innocent in the choice of her attire.
Why is it that whenever something goes wrong, a woman is blamed? A Twitter user writes, "So they are officially confirming that he is a junkie. A lesson to every girl who be friends someone with bad habits. You will be held responsible for his failures and bad habits. That's this society."
---
Suggested Reading: Why Do Indian Families Have Different Standards For Their Beti And Bahu?
---
During this blame game that was being played out in 2020, other female actors were questioned. Deepika Padukone, Sara Ali Khan, Shraddha Kapoor and Rakul Preet Singh were summoned by the NCB over an FIR primarily based on Rhea Chakraborty's WhatsApp chats purportedly discussing drugs. So, is this to imply that female actors only cannot resist doing drugs?
Now, I am not saying Chakraborty is innocent or is not to blame. All I am saying is despite everything she needs a fair chance to speak about her side of the story. Till then we should let the top agencies do their work thoroughly.
The views expressed are the author's own.