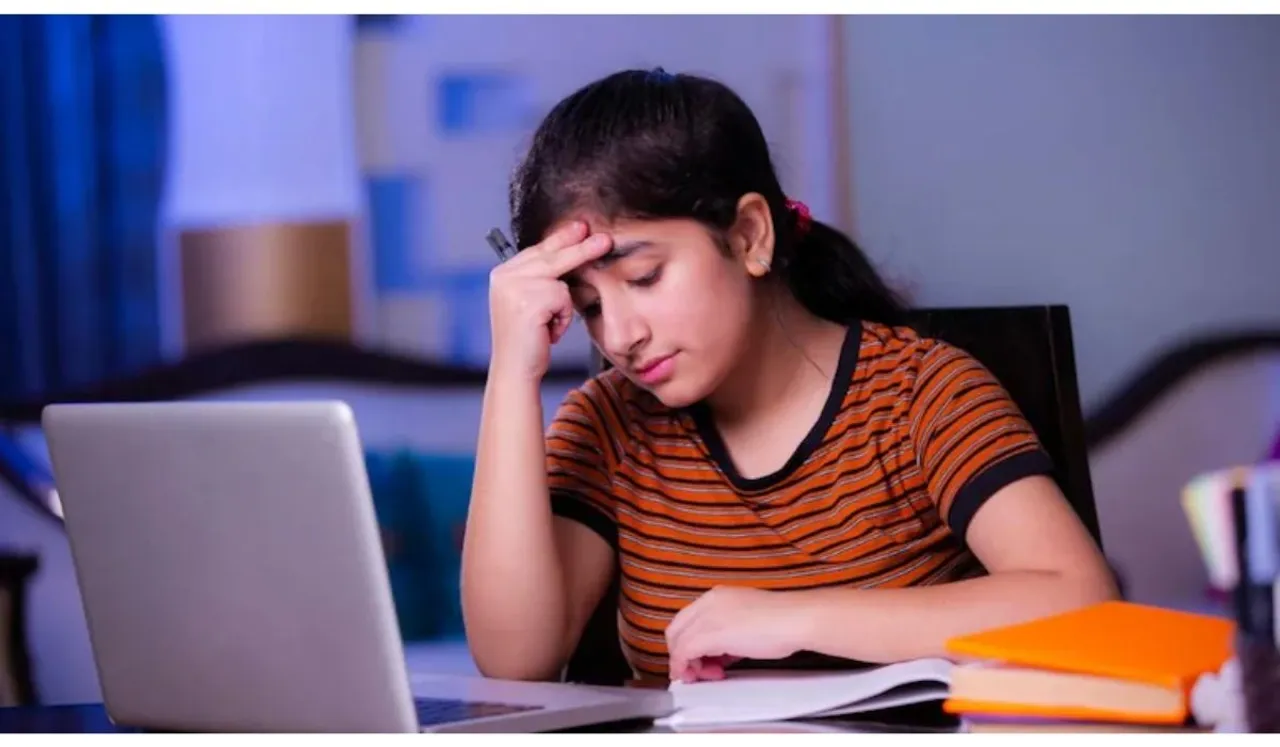 Schools closed again - many parents are opening WhatsApp to find such notifications from schools, asking them to keep their wards at home from the next day. As daily cases cross the 90,000 mark in India, central and state governments are scampering to issue guidelines and restrictions to curb the spread. The first in line, as always are schools. But with children returning to online classes again, moms are just fed up - will normalcy ever return to their lives and that of their children?
We got the message for closure of physical classes on Wednesday - while we weren't sending our daughter to physical classes due to a terrible tryst with COVID-19 last year that left her dealing with anxiety, the news still felt demoralising. In  October 2021, the scenario was completely different. I was hopeful. As the cases were receding, we were planning to head back to Pune so that we could contemplate sending the kid off to school on an alternate-day schedule. Would I finally be able to put my guard down? Will my daughter finally have playmates of her age group, go to school and run around sans a mask? I guess I nurtured the possibility of a "normal future" too soon and Omicron dragged me back to our collective morbid reality where the future is still shrouded in uncertainty. And many other moms find themselves on the same boat.
Moms are not only frustrated, but they are also struggling to find logic in the closure of schools, especially when election rallies are still being conducted in full swing. As SheThePeople founder Shaili Chopra told me, "What really confuses me as a parent is how offices, factories, rallies are open, adults are roaming the streets and going about their business but our children must stay home? Parents are losing to themselves."
---
Most helpful toys for your Child's early Development!
Suggested Read: Will Mothers Finally Be Able To Share Their Mental Load In 2022?
---
For some moms, the shutdown of schools has brought back memories of lockdown in 2020 when we were pushed to adapt a new lifestyle and children were forced to be indoors all the time. My colleague Deepshikha Chakravarti says, "The omicron scare makes me feel uncomfortable as it makes me think about the experience of the first lockdown. While we take pride in how we adopted online and life went on, it has taken a toll, at several levels. Learning for children especially early learners have been hampered. The online environment does not make a child self-sufficient because the young learner is always aware there is a parent to help them out. There is a lot of pressure on a parent to fill the gaps in learning. For a lot of working mothers, another lockdown-like situation is not comfortable to think about."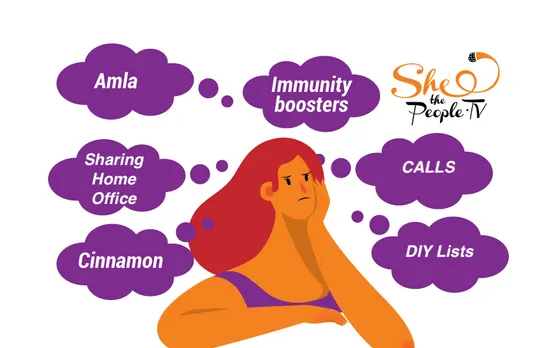 With our work lives coexisting with childcare and household duties for the past two years, mothers have been forced to carry a mental load, non-stop, that comes from catering to everyone's needs, keeping everyone happy and worrying about everyone's health. When schools had opened briefly, it meant one less thing to worry about, at least for a couple of hours. We didn't have to check if the WiFi connection was okay during the classes, or provide snacks during the breaks, or fetch pencils and erasers that disappeared into thin air in the middle of a class test - oh and this happened always while you were writing an important mail or were on a work call. But now we are back to multitasking beyond our superhuman limits.
Yesterday, I read a tweet by journalist Harneet Singh, which read, "Covid is not coming in waves rather Normalcy is coming in waves. Covid is a constant now," and it hit the point home. COVID is the new norm. It seems like restrictions will be a part of our existence for a long time, waning when cases go down and crawling back into our lives whenever a new variant holds the entire world hostage.
The closure of schools, the sudden shut down of the world outside our doors, again, is mentally taxing, but at this moment all we can do is talk about it and share. I honestly have no solution to this ordeal. Maybe things will change when younger kids are vaccinated, but at this point, looking at omicron's ability to evade vaccine and previous infection's immunity, is there even a guarantee that anything will ever be enough?
Views expressed are the author's own.
Most fun Walkers for your Child!