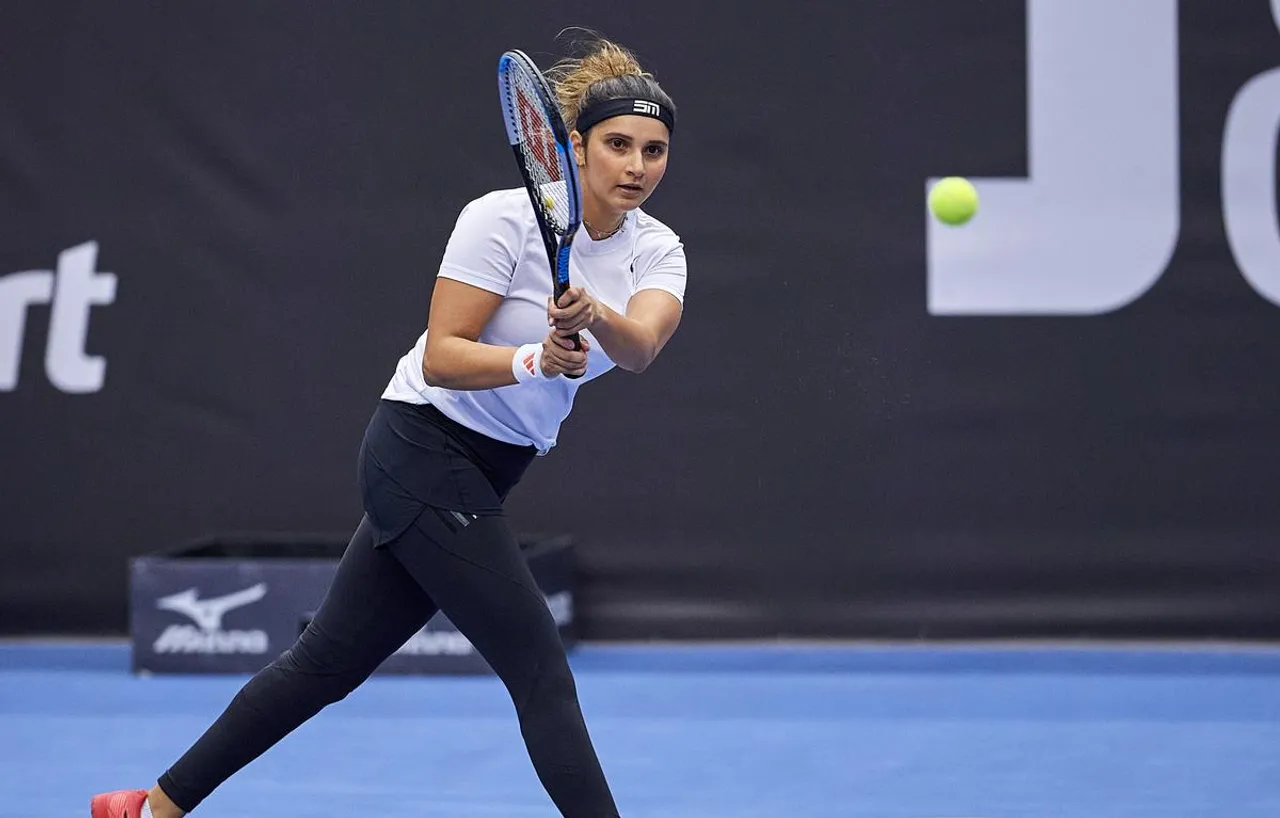 Shoaib Malik, married to Indian tennis player Sania Mirza, took to Twitter on 15 November to post a birthday wish for her. The two have been in a long-distance relationship owing to their sports career. 
As soon as the Twitter post went out, fans started pouring in numbers commenting that they were glad that the couple was not separating. Recent rumours have it that the duo decided on separating and that is all that was being reported and talked about when it came to Sania Mirza. Therefore, husband Shoaib posting a birthday wish for his wife dissipated these rumours. 
After the duo tied the knot in 2010, Sania faced harsh criticisms from the media taunting her dedication towards India and making remarks about her playing for Pakistan now. Fans started looking at their marriage as the coming together of two conflicting nations. The pressure around their marriage and unrealistic expectations being set on it were so much that spouse Shoaib had to come forward and clarify that their marriage should only be treated as two people coming together and nothing more. 
15 November being Sania's birthday, let us embrace this occasion to understand her superwoman status. 
---
Suggested Reading: My Body Is Wearing Down: Tennis Star Sania Mirza To Retire This Year
---
Sania Mirza Birthday: The Superwoman Who Set Goals And Met Them All 
Sania Mirza is one of the best athletes we have in India. A former Indian no.1 in singles, a doubles world no.1 champion, a grand slam champion, and more, Mirza is the superwoman of an athlete. Why then is this superwoman's accomplishment not being talked about when it comes to celebrity talk? And why does the media choose to serve her marriage and personal life as gossip? 
Mirza had been called rash by the media and viewers for deciding to tie the knot with her husband after a few months of courtship. But why should someone else decide when the ideal time to marry someone should be and why is such a narrative on someone's personal life even carried forward in the first place? 
Mirza is not the only superwoman whose personal life has been the focus despite having an admirable body of work. Other celebrities have been on the receiving end of this intrusiveness and disrespect. 
When celebrities like Alia Bhatt or Neha Dhupia share the news of their pregnancy, the media seems to count their fingers to ascertain if pre-marital sex has taken place. This would then make the headlines to feed some hungry eyeballs. Such a narrative completely dismisses a person's body of work and violates their right to privacy.
Selena Gomez in her interview on Jay Shetty's On Purpose echoes these very sentiments when she conveys that she's an artist and she has an entire body of work that people could choose to critique or talk about. She goes on add that the media and people at large could choose to have a better direction in terms of conversation instead of being driven to catch the next headline at the cost of an Artist's image. 
Pop Artist Taylor Swift has endlessly been subjected to harsh criticism for writing songs based on personal romantic experiences. Her music the Blank Space is a projection of the character that the media had painted over the years of an artist who writes 'songs about her exes'. The audience with help from the media is quick to judge which one of her exes her song is about. In an interview, Taylor when faced with the aforementioned intrusive question by the media, wittily responded that the entire point of her writing music is so that her music can be whatever her fans want it to be. She goes on to add that she hopes that the audience can picture their exes instead of hers when they listen to some of her music. 
Women are constantly scrutinised in everyday life and more so when they are public personas. However, a person's right to privacy is a fundamental right irrespective of their public persona. Keeping that in mind, it is time to evaluate the direction of conversation one chooses to pursue when it comes to their favourite artist or athlete. 
The view's expressed are the author's own.