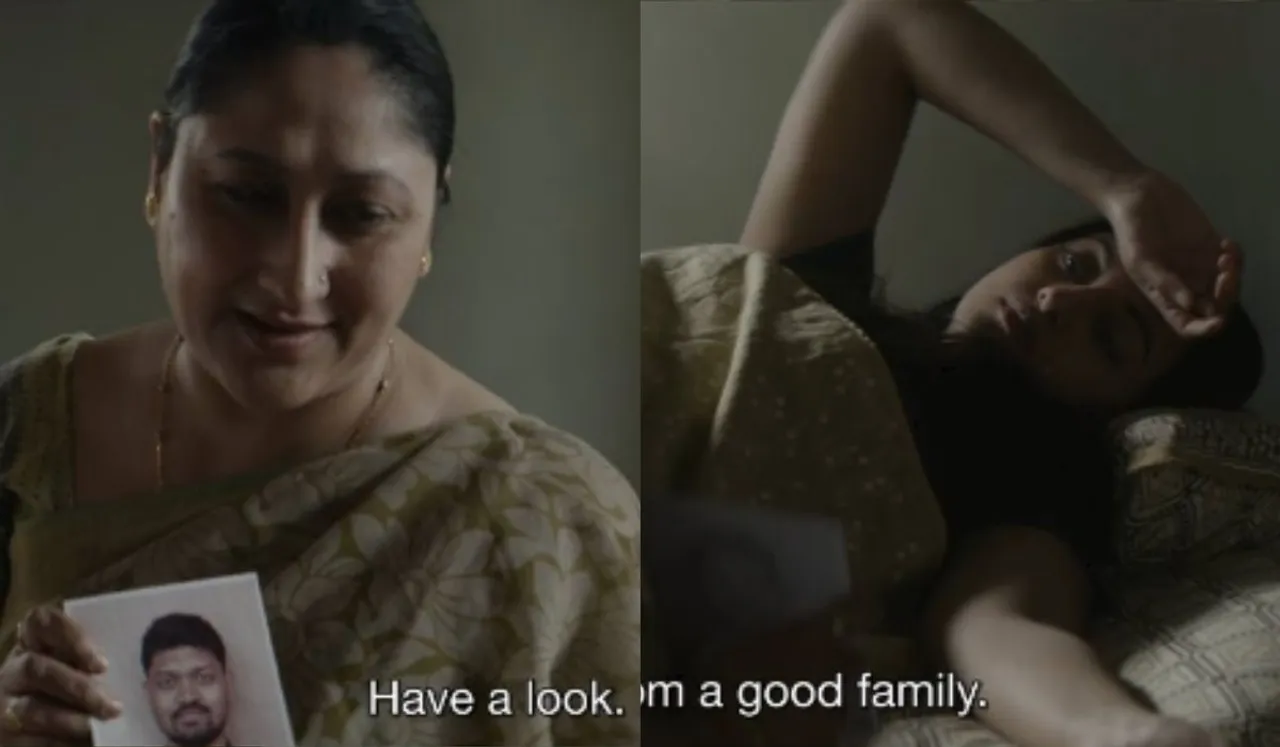 The latest crime-thriller web series, Dahaad, starring Sonakshi Sinha and Vijay Varma, narrates the story of young women from underprivileged backgrounds falling prey to the devious plot of a vicious serial killer. The main reason these women were easily tricked was because they were all in their late 20s or early 30s, and their parents desperately wanted to get them married but couldn't meet the dowry demands of potential grooms.
Setting aside the serial killer in the picture, doesn't this template look similar to the lives of numerous Indian girls? Indian families are obsessed with marrying off their daughters as soon as they complete their education, or at times even before. This stems from the belief that marriage is a woman's life goal, and without a man by her side, she is incomplete.
Parental Pressure To Get Married
Many parents focus on finding a groom from their community who doesn't demand a lot of dowry. They do regular background checks, but appearances can be deceptive. Since our society at large is still not open to dating or longer courtship periods, many women don't really get the chance to know who they are getting married to. Not to sound pessimistic, but there is a possibility that the groom has a dark side to him.
Parents who have ensured to provide their daughters with quality education and "allowed" them to pursue a career often become narrow-minded when it comes to marriage. They expect their daughters to drop their dreams, passions, ambitions, etc., and marry the groom of their choice.
Patriarchal beliefs and social pressure are so strong that they supersede the love parents have for their daughters.
It's not just young women from underprivileged backgrounds that face marriage pressure from their parents and society. For instance, Anjali Bhatti (Sonakshi Sinha) in ">Dahaad was raised into a strong, independent, and empowered woman by her father. She's a cop, working day in and day out. Yet the only thing her mother is worried about is getting her married.
Anjali puts out the raw facts of the case to explain to her mother that just because of parental pressure and the notion that a woman "needs" to get married, several women have lost their lives at the hands of a psychopath. But how many women in real life are able to convince their parents that marriage is a choice that they will make if and when they feel like it?
Unable to fight back against their parents, a lack of financial, physical, and emotional support leads to many young women giving in and marrying the man of their parent's choice. Given that we are a country with the lowest divorce rate at 1%, most women succumb to their fates if their marriage turns out to be unhappy or toxic. They hold on to a broken marriage for the sake of their children, parents, and society, and for all the wrong reasons. But how many women realise that they are giving up agency over their lives for the sake of others? Even if they do, how many of them dare to stand up for themselves and defy social norms?
The National Commission for Women received almost 31,000 complaints of crimes against women in 2022, and 6,900 of those were related to domestic violence. The majority of women wouldn't be destroying their lives imprisoned in an unhappy or toxic marriage if they were given the choice to say no and wouldn't be shamed or judged after calling quits from an unhappy marriage.
Unfortunately, even today, a lot of Indian parents don't realise that their responsibility as parents is to "empower" their daughters and not to "marry them off" because patriarchal societies have made marriage a "mandatory" life event that should happen at a specific age. When is society going to understand and normalise the fact that marriage is a choice? It's 2023, and we cannot afford to raise another generation that believes marriage is a mandatory event in a woman's life!
Views expressed by the author are their own
---
Suggested Reading: Why Are Marriage And Motherhood A Compulsion For Women?
---
Image Credits: Chalchitra Talks via Instagram