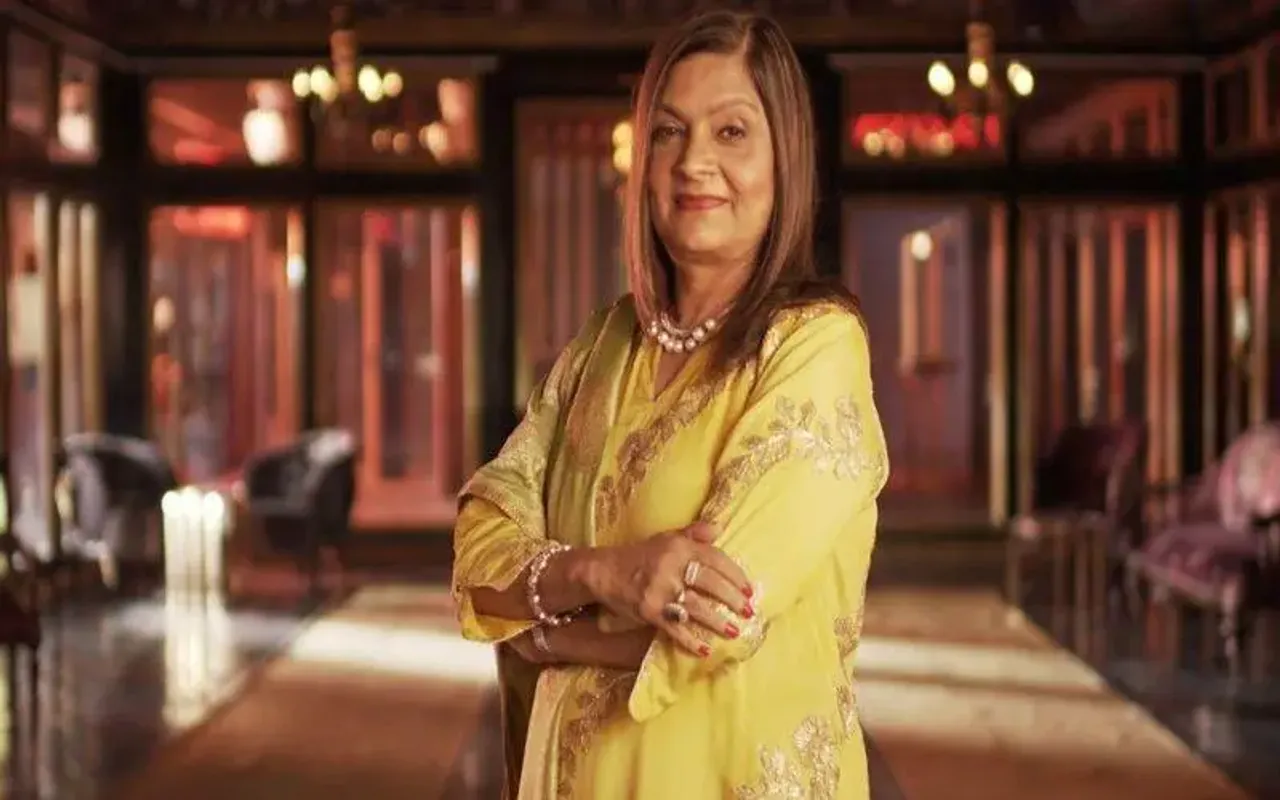 Indian Matchmaking at Emmys? The Emmys? The Emmy Awards that have also nominated first-rate titles like The Crown? With her show's nomination, Taparia now stands among royal crowd, taking with her the bulk of Indian culture consolidated in the arranged marriage market to an international stage.
Last year almost exactly this day, Netflix subscribers and others mooching off generous friends with subscriptions, were settling in to watch a curiosity called Indian Matchmaking - an eight-part 'reality series' that would propel desi arranged marriages onto a global platform via cosmopolitan Indian and NRI bachelors hunting for potential brides and grooms.
A crockpot of eccentric characters, Taparia's endearing goof-ups (remember when she called Aparna's dog a cat?), frivolous sequences, and a simultaneously steady inflow of memes from fellow watchers on the internet made the show a binge-able watch.
But only bearable once. I have not returned to the show after dragging myself through to its last episode, and don't plan to. But we hear a second season is in the works? Will I dare to watch? Only if it has the promise of Taparia calling a dog a cat again.
Arranged Marriages Reach Global Stage With Indian Matchmaking At Emmys
Desis - not the white-washed ones - know just how ">arranged marriages work. How can we not? We brush up against it, or hints of it, in our lives daily. At weddings where Sherlock-esque aunties fixate on coupling youngsters off or at home in your 20s when relatives institute inquiry committees to probe, "beta, shaadi kab kar rahe ho?" or living examples of happily and not-so-happily married pairs whose union was arranged by families basis caste, class, religion, dowry.
We know the concept and its ugly underbelly like the back of our hands.
The series produced by Indian-American filmmaker Smriti Mundhra was essentially then targeted at upper-class, privileged, largely out-of-touch-of-Indian-culture audiences, both desi and international. It thus used all the textbook knowledge of arranged marriages only to decorate, airbrush and gift-wrap it for ill-informed viewers.
This is not to say that enlightened desis did not enjoy the watch. But those of us in the loop of arranged marriage indoctrinations for years knew just where to point the satire out.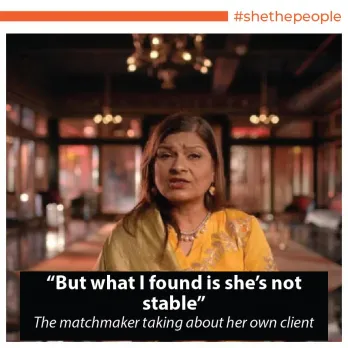 What about those audiences - especially the non-desi crowd that has never gotten their hands dirty with arranged marriages? Were they able to pull at the thread of irony that ran the length of all eight episodes? Or did Indian Matchmaking present them with opportunities for fetishisation, cultural appropriation, biases, stereotypes on an opulent platter?
Taparia trash-talked (albeit like a well-meaning aunty) about her clients, nitpicked on the bachelorettes for their steadfastness, or tried to keep business up by urging the potentials towards 'compromise' and 'adjustment' - those notorious foundations of arranged marriages. How much of it can be offset with humour? It was after all a vivid representation of our culture's shortcomings and inequalities that will still remain (with real-time effect) when we shut our computer screens.
Indian Matchmaking at Emmys is big recognition - of the show, yes, but perhaps more of the regressiveness that dominates Indian traditions of marriage.
Where love is carefully tailored on the basis of bio datas. Where patriarchal hierarchies are continually reinforced. Where social equality is still a far stretch. So... are we celebrating?
Views expressed are the author's own. 
---