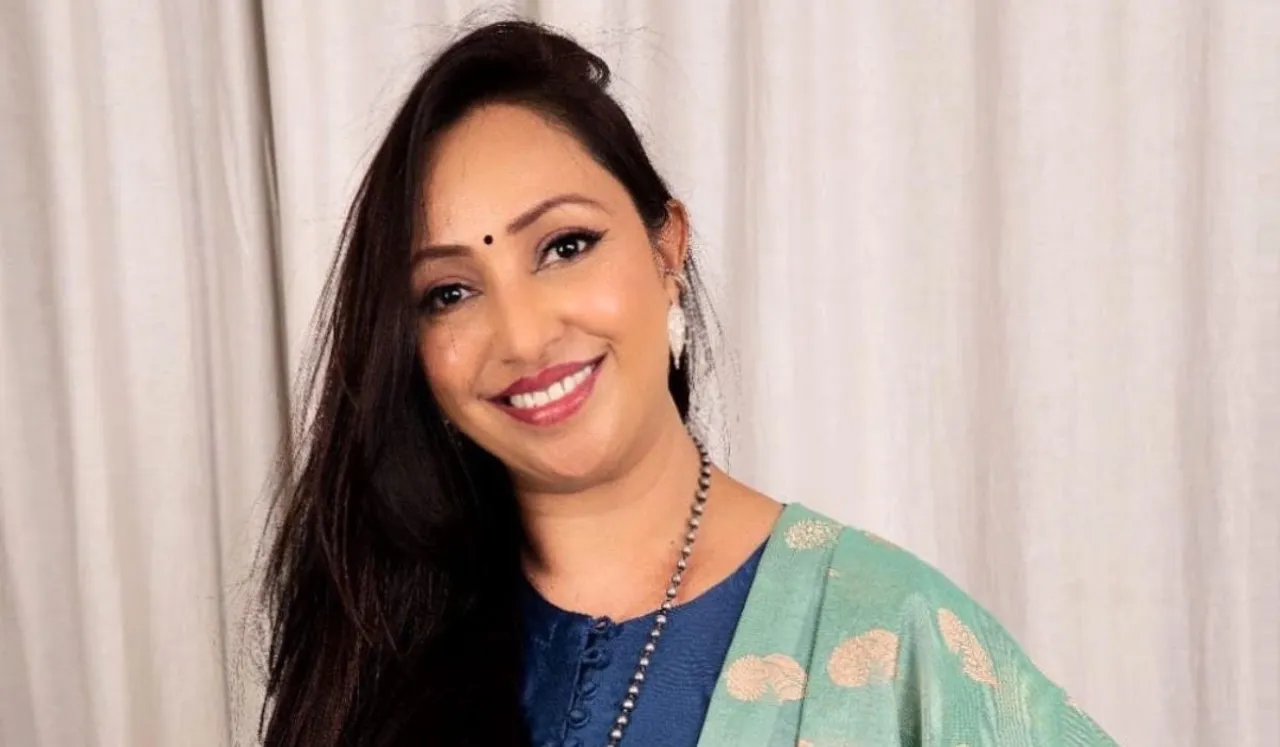 Negotiating with the plumber to do a better job with fixing the leaking pipes at home or asking an MBA graduate to work on the business plan, the goalpost in both cases remains the same. It is all about getting the job not just done, but well done.
As an ex-homemaker and now an entrepreneur, the same set of negotiation skills are at play. The experience of almost fifteen years at home taught me more than I can ever be grateful for. But what I didn't negotiate was how the world had changed and technology was the name of the game for a reboot. I had fat fingers on my laptop and nimble ones on my grocery list.
Walked The Path of Rejections But Wasn't Willing To Give Up Ever On My Reboot Dream
I realised that the stay-at-home period helped me in acquiring life skills but monetary/salary negotiations had totally gone downhill. My self-worth was based on everyone else around me but myself. This remains the story for many homemakers across countries and India. Sadly, most of us don't recognise the potential we are born with when we choose to become homemakers as a natural consequence of being a woman and unknowingly stop to pursue our ambitions.
Homemakers also struggle with validation issues. Often the decision to reboot for a homemaker isn't taken by herself, she has to do a perfect pitch to her family members who might not agree with a shift in her life. The hesitation mainly remains in resistance of the other family members to the change that they are unwilling to accept from the homemakers. So it is like presenting to the table of experts who will decide the validity of your reboot dream.
This struggle for permission often continues for many women, for years on end. The mother-in-law or the father-in-law is the final decision-maker in joint family systems. Homemakers accept all these archaic rules without question.
As women grow into this role of a housewife, they learn to put aside their emotions from the decisions they make. The priority must remain her home. Women also learn to lower their tone, or increase their decibel levels based on the requirements, likes and dislikes of their families.
In the case of the housewife, the negotiation is with the sabzi vendor, the household, the plumber, the electrician, the in-laws, the husband, and children and, in offices, it's the HR and the mighty CFO or CEO. Management is the key to success in both places.
From an ex-homemaker to becoming an entrepreneur, I find myself doing almost the same things, as I did at home. I am managing people on an everyday basis based on recognition of individual talent and further honing it. The same thing I did with my cook in my household yet I am viewed as silly and not too bright.
Rebooting is definitely not for the faint-hearted. This needs dedication and oodles of positivity, especially if you're a housewife. The decibel levels of why you must not dream big is higher than the encouragement of why you must walk the path of subservience, without ruffling feathers.
After the gap of 10 years and now almost four years into my role as an entrepreneur. I still feel like I am walking on thin ice between feeling guilty to think about myself and about others. It is often tumultuous.
As a recently published author and podcaster, I have met amazing people who have enriched my life immensely. They are the wing beneath my wings. Meeting people who are on the same wavelength makes life way more easier and extremely beautiful. As a housewife, my world was shrinking day by day. Finally, I was left with very few people as my child grew and left me with the empty nest syndrome.
Learning and unlearning
If I were to share the lessons I learnt as an ex-homemaker, it's my ability to say "I don't know this, but I am sure I can learn". Like I learnt dishes from my mother-in-law. So, I strive to remain true in my spirit and finally unafraid to be vulnerable also on my pages.
I do acknowledge that the landscape of work has shifted. It is all digital. But as I go along, I learn that it isn't rocket science, like the tummy I healed of my child. I could do magic at work too.
I can't help but reflect on the start of my career. I was obedient almost servile. Which I had become over the years of no financial independence. It is this huge subservience that women don't talk about. They remain hesitant and apologetic to introduce themselves as homemakers. It is this deep feeling of being unvalued.
For homemakers, the family reputation is all important. It is an equity to treasure for the rest of our lives. How our child fared and how happy we are viewed as a family unit. The accountability is ours forever.
Housewives becoming entrepreneurs is on the rise. The recognition is slow but the joy in finding the self is immensely gratifying. In the creative arts businesses, we do invest more than the returns initially. Which can be a dampener. But over time perseverance and consistency is the game changer to change your fortunes.
I do have the hunger to reboot more women, and the freedom they must feel to be able to confide and earn once again. Also, family members must recognise the selflessness with which she runs a home and ">financial security must become her right.
Nari the Homemakers Summit is my first initiative in the space of housewives in India, with Preeti Chaturvedi, CEO of Sunflower Seeds. We met and spoke heart to heart and the magic is unfolding with our first event together at Kunzum, New Delhi. It is about two women on the same page to bring change around us and this is We are also very happy to start out the first chapter of the summit with Aadyam Handwoven, a corporate social initiative of the Aditya Birla Group working with Weaver communities in India.
I know we will together endeavour to touch the smallest towns and biggest cities with a passion to bring out the unheard voices of housewives muffled among the pile of undone laundry and the unwashed dishes.
Mohua Chinappa is an author, a podcaster of The Mohua Show and founder of Nari The Homemakers Summit India.
---
Suggested reading: Jammu And Kashmir Homemaker Turns Lockdown Hobby To Career, Becomes Professional Gamer