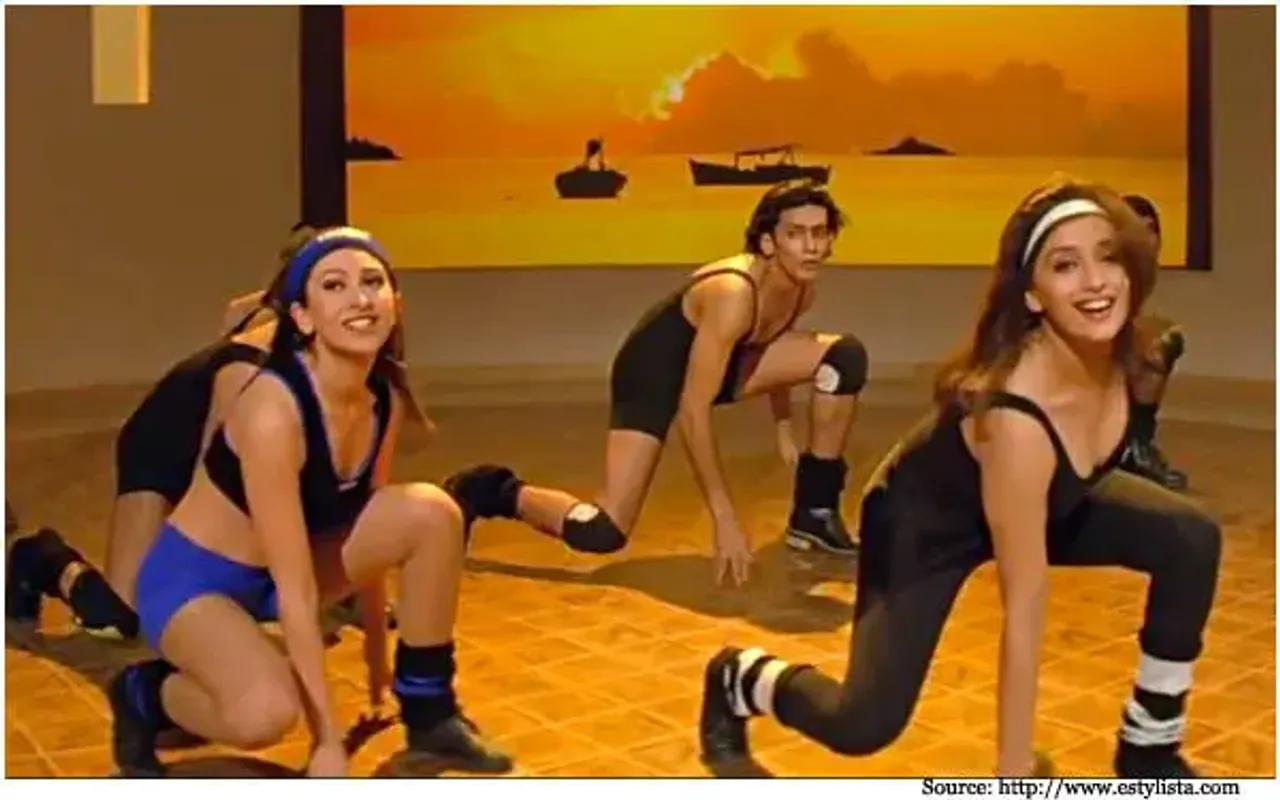 Whenever Madhuri Dixit and Karisma Kapoor appeared on screen, their dancing magic spills everywhere. One of the biggest Bollywood moments where everyone went gaga was over their collaboration on Dil Toh Pagal Hai.
When the two OGs collaborate on a post, it is guaranteed to trend, and the same is true of their latest joint post. The actors posted a video of them dancing to the song Balam Pichkari on Wednesday afternoon. Posting the video the actor captioned it with the word "friendship" and substituting it for the phrase "Dance of Envy".
In the musical song The Dance of Envy from their 1997 movie Dil To Pagal Hai, Dixit and Kapoor's characters Pooja and Nisha competed in a dance-off. They both loved, Rahul, played by Shah Rukh Khan in the movie and were pitted against each other. Interestingly, Akshay Kumar made cameo appearances in Dil To Pagal Hai alongside Madhuri Dixit and Karisma Kapoor.
Madhuri Dixit And Karisma Kapoor Recreates Dil To Pagal Hai Moment
It is truly heartwarming to witness the genuine friendships that form within the entertainment industry. Not only these actors many other incredible actors have also shown us time and time again that they can be more than just colleagues; they can be true friends.
In a world where competition and rivalry often dominate, it is a breath of fresh air to see female actors coming together, chilling, having fun, and, in a way, supporting and uplifting one another.
These friendships go beyond the glitz and glamour of red carpets and awards shows. They are built on trust, empathy, and shared experiences. They understand the struggles, the joys, and the sacrifices that come with being in the spotlight, and they offer each other unwavering support.
These bonds of sisterhood foster an environment where collaboration and unity thrive. They show us that it is possible to be friends without feeling threatened or envious, unlike the stereotypical characters in films.
In a world where women are often pitted against each other, these friendships break the stereotypes and pave the way for a more inclusive and empowering industry. They inspire us to build meaningful connections, to lift each other up, and to foster a sense of belonging where everyone can shine.
So let us celebrate and cherish the beautiful sisterhood among female actors. May their friendships continue to inspire us all to embrace the power of unity and support, not just in the entertainment industry but in every aspect of our lives.
Meanwhile, last year's Maja Ma on Amazon Prime Video was Madhuri Dixit's most recent film. Mentalhood, a web series by ALTBalaji, was Karisma Kapoor's most recent endeavour. She will appear in the upcoming film Brown.
---
Suggested Reading: Content Creator Trolls Malaika Arora's Walk, Reveals Lack Of Sisterhood
---
Views expressed by the author are their own