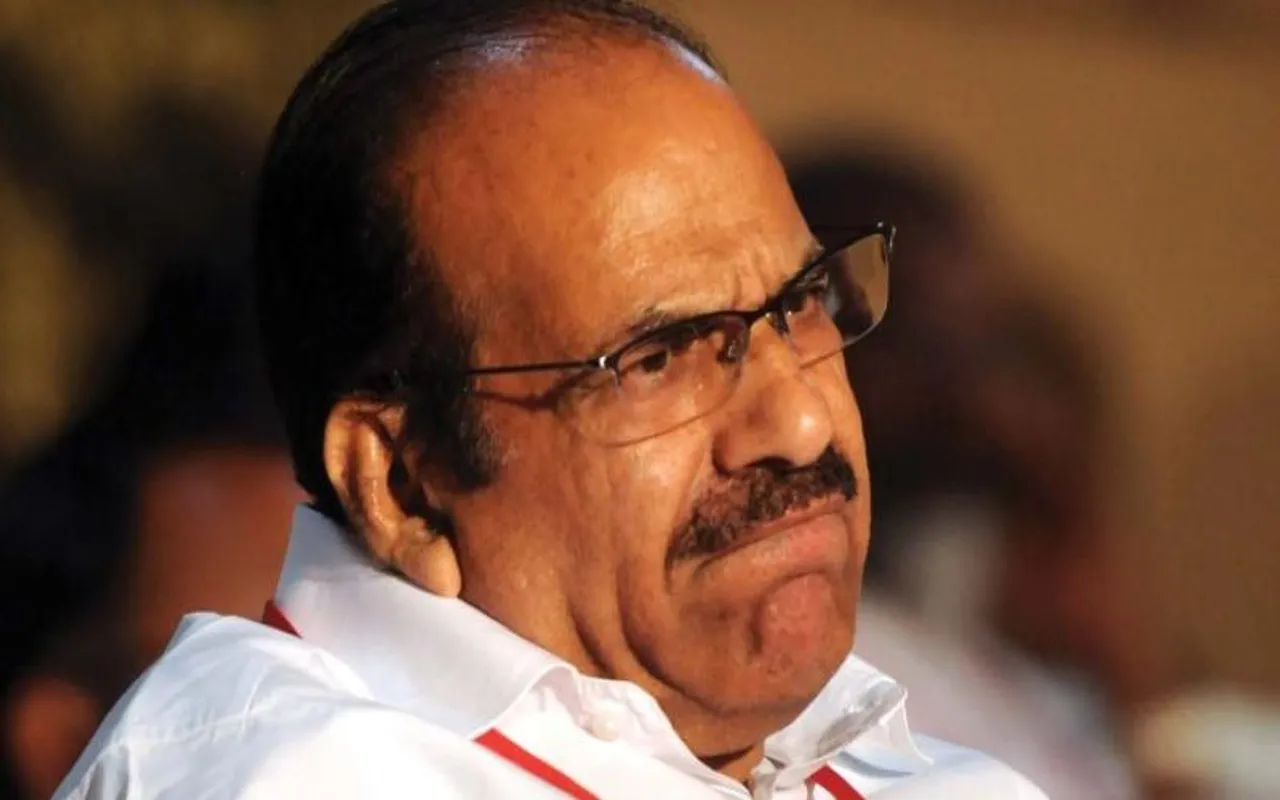 Minutes after talking in detail about making Kerala a woman-friendly state, the Communist Party of India (Marxist) state secretary Kodiyeri Balakrishnan made a misogynistic statement that has now triggered controversy. This incident took place on March 3 when the secretary was speaking at the state conference of the political party.
After presenting in length a vision of a woman-friendly Kerala and how the party will bring more women to the state committee, Kodiyeri was asked whether the party will reserve 50 percent of the seats in the state committee for women. To this, Kodiyeri smiled and said, "Is this question aimed at destroying this party?"
Women have been fighting forever for reservation in politics to ensure increased participation of a gender that still struggles to have its voice heard and demands met. After 74 years of Independence, only a few women have been able to become Chief Minister of various states across India and only one has been the Prime Minister of the country.
---
Suggested Reading: 5 Times Indian Women Politicians Took On Sexism With Spunk
---
 The secretary's answer to a simple question discloses the patriarchal mindset within parties which keeps women out of the political fold.
Kodiyeri Balakrishnan Misogynist Comment
This comment by the CPM secretary is reflective of how male politicians view their women contemporaries as incapable, thus depriving them even of opportunities to prove their worth. When the Pinaray Vijayan led-government came to power the second time in the state, of the total number of 21 cabinet members, it had only three women members--R Bindu, Veena Geroge and J Chinchu Rani.
It is unclear, what exactly did the secretary mean when he indirectly implied that reserving 50 percent of seats for women would destroy the party. Does it mean that doing so will lead to conflict among members of CPM?  Or that women leaders are so incapable, that their increased participation will spell doom for the party?
Prior to his sexist remark, the secretary had said that the party will bring in more women on the state committee, but how? Going by his later remarks, was this blanket statement made as a PR exercise, so that the party would appear progressive?  How is CPM going to put this promise into action? How is it planning to bring women to the limelight when questions on reservations make its top brass so nervous?
Women delegates of the party including the Higher Education Minister R Bindu had previously raised questions on the treatment of women comrades by some male leaders. The women delegates from Alappuzha have reportedly talked about how there is no proper redressal mechanism at some units for filing complaints on such treatments. They also said that often women are sidelined from political discourse and now this approach doesn't seem surprising.
"It is unfortunate that women leaders still face issues inside the party. Even the complaints made on incidents where the women had bad experiences are often not considered," said R Bindu
Making sweeping statements like "we will get more women participation" or "we care for women" or "our party cares for women," has become a fashion in Indian politics. Politicians have understood that women dominate their vote banks but what they refuse to understand is that women can see through these blank promises. Women in politics is an urgent and vital need of the hour. But unless male politicians like Balakrishnan stop seeing them as incompetent or detrimental to their parties, little is going to change in our country,
Views expressed are the author's own. 
(Feature Image Credit: Deccan Chronicle)