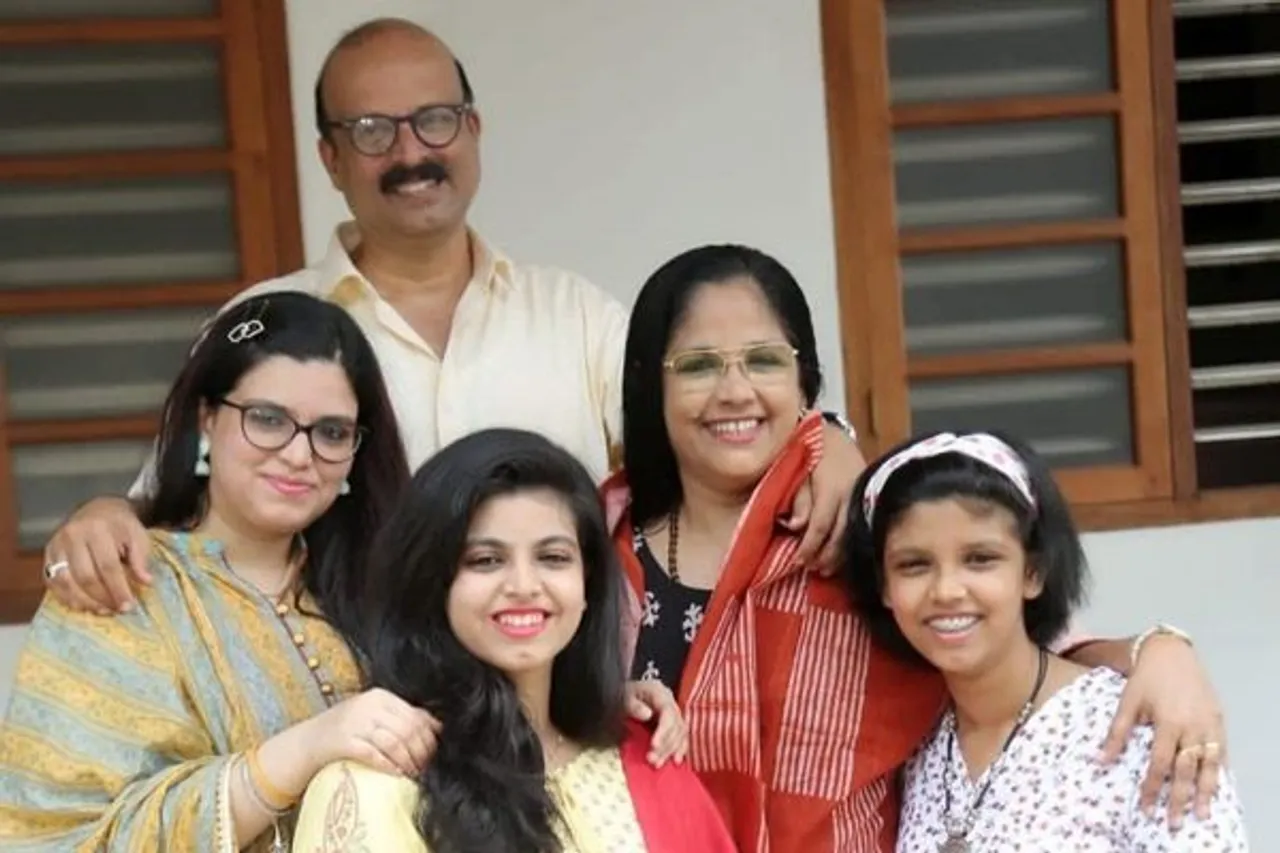 Considering the century we are living in, there is a common opinion that this era belongs to women. It is all about women- about their freedom, choices, and rights. Despite such belief, things are yet not turning in women's favour, and constant efforts are to be made.
As simple as the availing of inheritance rights is still a struggle. Be it a Hindu woman or a Muslim woman claiming inheritance is a complex process. The patriarchy is so embedded that it still reeks of discrimination, oppression, and prejudices. Muslim women also contribute to the economy, and their social, economic, and political status is changing, but they are still denied the right to inherit property. The biggest reason could be religion, as such rights are governed by religious law. However, a few are making efforts for their daughters to get what is theirs and not allow tradition to seize it. 
Kerala Muslim Couple Remarried
For instance, advocate and actor C Shukkur and his spouse Sheena, the former Pro Vice Chancellor of Mahatma Gandhi University, remarried under the Special Marriage Act to ensure their daughter's financial security, which is forbidden in Muslim law. After 29 years, the couple got married to secure that the property goes to their three daughters and not to Shukkur's brother. This attracted a lot of criticism for obvious reasons, as it provoked religious law. 
A 2015 study shows 82 % of Muslim women do not own property. These provisions only further make Muslim women dependent on their relatives to access their parent's property. The customary laws are patriarchal, and a lot of violence could also be attached to wealth. If a woman is financially independent and has security then it also becomes means for not to tolerate violence from men. 
Shukkur's intention was to secure his daughters' inheritance rights as he was aware in his absence his daughters won't get anything. Islam says that no one, whether male or female, feeble or powerful, ill or well, abandoned or legally adopted, should be denied inheritance after their parent's demise. But today, we still see people who are persistent that women have no right to inherit property and use it as an advantage. After the death of their parents, women are denied their share and often intimidated or emotionally manipulated by their siblings. Shukkur's actions definitely make sense - instead of leaving his daughters to struggle and suffer, he has been visionary. In fact, everyone, irrespective of socio-economic status, must take such progressive steps to change every day a little. 
Shukkur reportedly received a fatwa from the Council for Fatwa and Research of Darul Huda Islamic University. The fatwa read, "Such thoughts are tragic results of the failure to understand the Islamic principles...Allah is the real owner of all wealth and property. They should be utilised the way Allah stipulated." It also reiterated that a person can divide the property among the daughters when he or she is alive. And called Shukkur's initiative a drama and a means to insult religious laws and drain believers' morale. Can the law answer- what after death? Will it come in support of daughters when everything will be passed on to their father's brother? The answer seems tricky here. However, a few instances of property disputes among Muslim women have always been in news. For example- As per a report by Reuters, a woman fought a legal battle for four years to claim rights over her father's property. There are ample cases in court claiming inheritance rights. 
The fatwa stating that this move will corrupt the minds of believers seems unreasonable. A man is free to do anything, also Shukkur's move is legal as per the Constitution, so the communities must take the lesson and appreciate it. Shukkur also feels he had no intention to disrespect any religious beliefs or break the morale of believers. Hence, there was no need for strong opposition. Shukkur's step was nowhere targetting religion, it was more of breaking stereotypes that oppress women concerning wealth and inheritance. It is nothing, just a regular way of securing the future of their children, so no religious body should have apprehensions about it. In fact, this bold step could be seen as progressive and revolutionary, and the community must learn from it.  
---
Suggested Reading- Kerala Muslim Couple Get Remarried To Ensure Daughters' Property Inheritance