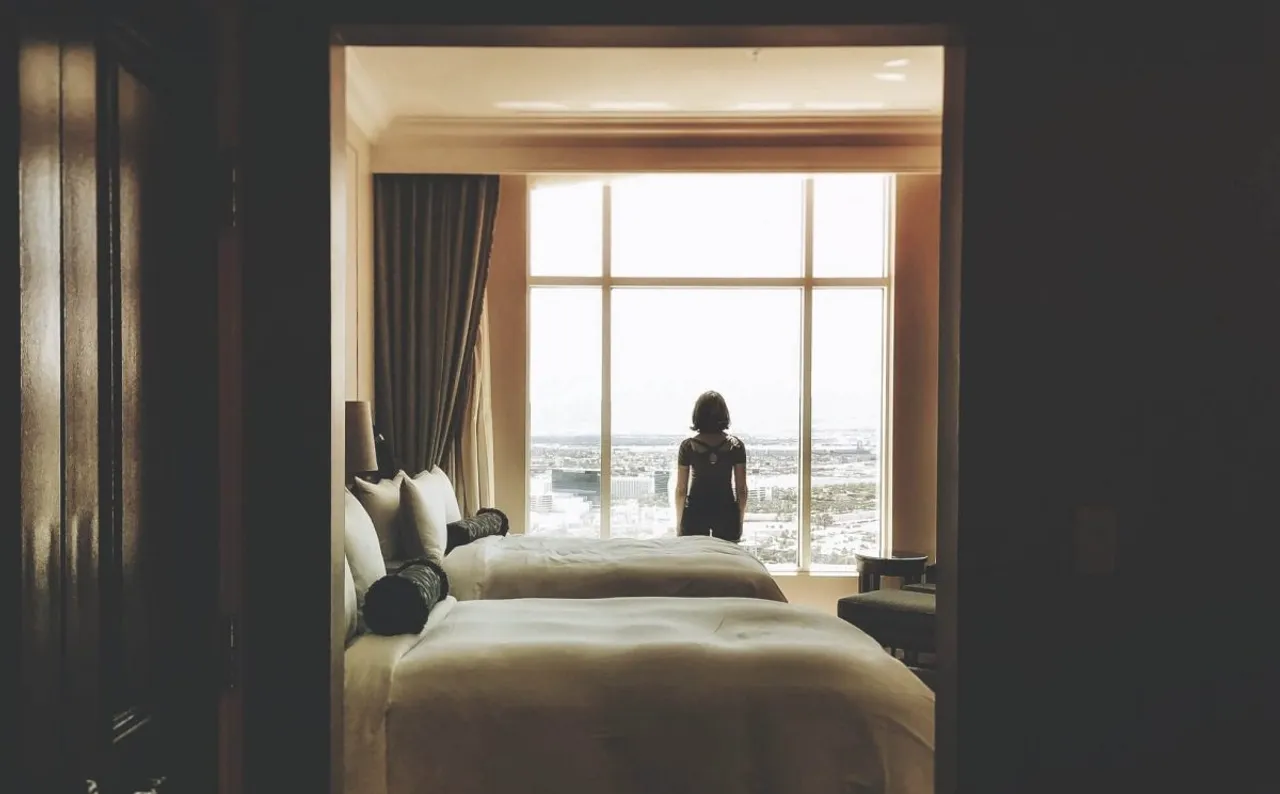 On August 3, 2022, Mandeep Kaur, 30, a resident of Richmond Hill, New York took her life. She was reportedly being physically and mentally abused by her husband for 8 years. Kaur is survived by two girls aged six and four. Why does it take a tragedy like this to address domestic violence?
Is a dead daughter better than making her stay in an abusive relationship for years? In India, it is commonly considered that broken marriages brings shame to the family. So once you get married the husband can do anything with you and you ideally should keep your mouth shut and give in to his demands. India has failed to protect her daughters because what happens behind closed doors should remain behind closed doors! But how long are we going to turn a deaf ear to women who are stuck in abusive marriages?
Only a handful of women end up registering cases of domestic violence rest remain with their abusive husbands to carry on the family honour and maintain the dignity of their family.
While domestic violence is a crime, marital rape is not legally punishable in India, National Crime Records Bureau(NCRB) doesn't even maintain data specific for marital rapes. As per data published by NCRB, the total number of crime against women during 2020 is 3,71,503, out of which the number of cases registered under the Protection of Women from Domestic Violence Act, 2005 (PWDVA) during the year is 496.
Women are taught from childhood that their agency over their own bodies is limited. And once they are married, their husbands are entitled to their bodies. Movies like Thappad showed how just a slap is considered almost nothing in terms of abuse because the line for men to not cross is extremely blurry in a marriage. A woman who voices her opinion and has demarcated boundaries for intimacy is an unthinkable existence in India.
When will we start listening to our daughters? When will we start standing up for them instead of protecting our own societal image? How is the dignity maintained if we fail to keep her alive?
Justice For Mandeep: Mandeep Kaur suicide
Mandeep Kaur got married to Ranjodhbeer Singh Sandhu in 2015. They both hail from Bijnor district of Uttar Pradesh. According to reports, Sandhu is a truck driver in the US and Kaur went to live there a few years after marriage. They have two daughters aged six and four.
Kaur reportedly had been recording some of the abuse she faced over the years. And just before her death, she uploaded an emotional video of her talking about the years of abuse she survived and that she is ready to give up her life. In that video, she says, "I am really very sad. It has been eight years. I have tried my best. I was beaten up every day. I have been suffering him and his beatings, thinking he will improve someday. But no, he beat me up for eight years. Had extra-marital affairs. We lived there (in India) for the first two and a half years, and it was hell."
An Instagram page called The Kaur Movement uploaded horrifying videos of Kaur and the abuse she was able to document. Kaur further shared in the video, "He would get drunk and beat me up. Sometimes he would beat me even without being drunk. He would beat me and, on top of that, be with other women. I tried to put up with it for my children."
"I refuse to take this anymore."
Mandeep Kaur has also mentioned that once her father had booked Sandhu for domestic violence, but after several requests by Sandhu to take it down she agreed to him and stayed in the marriage.
---
Suggested Reading: NCRB Data Says 22,372 Housewives Died By Suicide In 2020
---
Kaur is not the only woman who faced such atrocities only to keep a marriage alive and scared of further trouble from her husband. This is the case in many marriages in India. The immense pressure women go through all the time to sacrifice their peace for everyone's sake. And ends up giving up on her own life. As per the NCRB report, 22,372 housewives died by suicide in 2019.
Domestic violence is rot. Violence in any form cannot and should not be tolerated specially in intimate relationships. It is about time we normalise women walking out of abusive marriages.
Views expressed are the author's own.