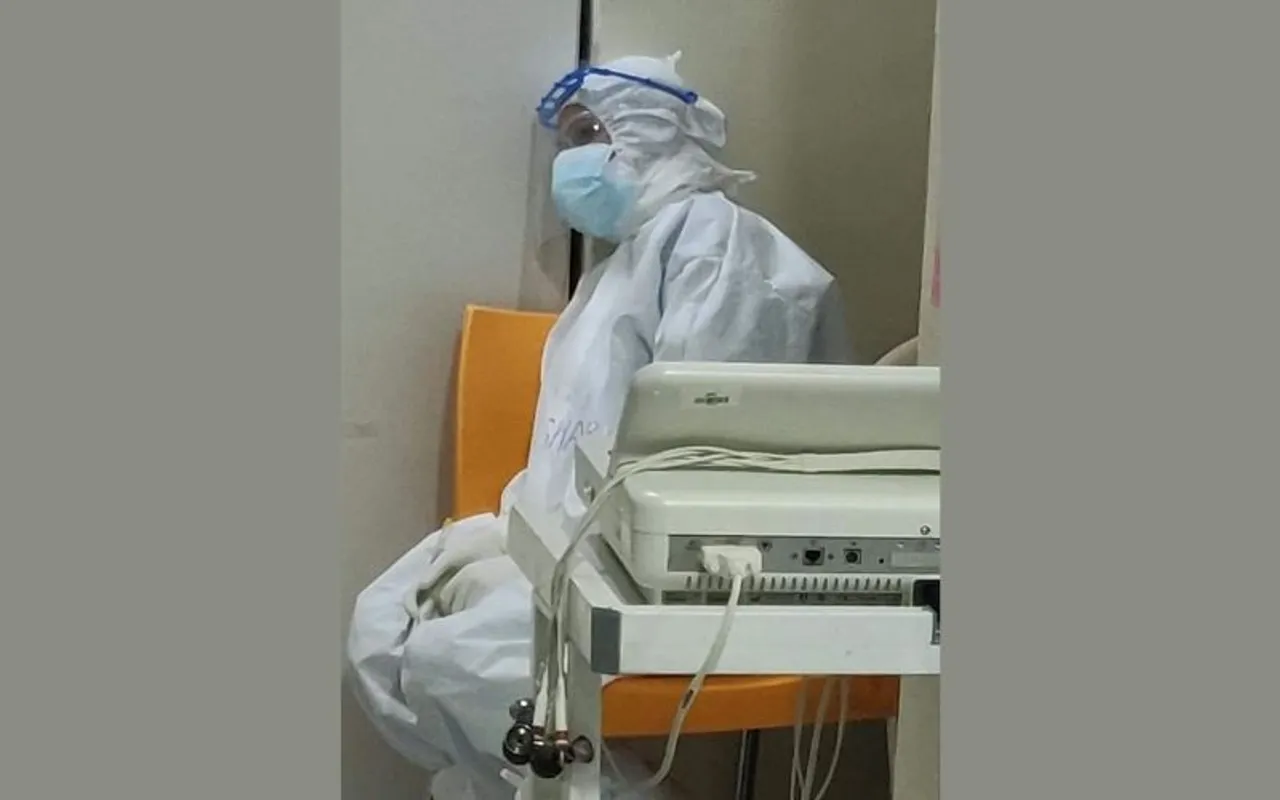 International Nurses Day: Today marks the birth anniversary of the founder of modern nursing- Florence Nightingale. To mark the occasion, May 12 is celebrated worldwide as International Nursing Day. Tending to wounded soldiers during the Crimean War era at night, Nightingale earned the iconic title of "The Lady With The Lamp". Perhaps this title holds for every nurse, especially today. As the nation faces a healthcare crisis, our nurses hold a flickering candle of hope, caring for those in need.
More than a decade ago, when I was studying to be a dentist, I used to live in a hostel that dental students shared with those studying other courses like pharmacy and nursing. I remember an especially colourful character from my first year at the hostel, who was notorious for pulling pranks on other girls. She must be a working nurse now, I wonder where she is based? How is she coping with the crisis that we face today? All I can do is hope that she is safe. To think that this is the best, one can hope for a healthcare professional today sums up the times that we live in.
According to a report from February 2021, 116 nurses had lost their lives due to COVID-19 alongside 174 doctors (till that point in time). The data is not out for this year, although healthcare workers did receive coronavirus vaccination on priority earlier this year. While the vaccine will hopefully ensure that they are spared from grievous symptoms and outcomes of the disease, the backbreaking work they are putting due to the second wave of the pandemic must be mentally and physically exhausting.
We cannot even fathom the emotional cost that healthcare workers are paying currently, even if you keep the physical exhaustion aside.  This crisis will leave them with invisible scars, the weight of which they may end up carrying for a lifetime. So what are we prepared to do about it? Shouldn't we, those who have benefitted from the work of India's nursing staff, at least start planning about how we intend to take care of them - monetarily and emotionally when this crisis is over?
Is there a helpline for nurses that would help them deal with work-related mental health issues? How will we ensure that these nurses are cared for throughout their life, have a comfortable old age, as their work during COVID-19 is nothing short of heroic? Will they be offered lifelong health and life insurance coverage? How do state and central bodies plan to ensure that nurses do not face a financial crisis if they have to discontinue working due to the long-term physical and emotional implications of COVID-19?
But first, let us ask, how many of us even believe that our nurses deserve better? Better than what system is providing them, better than what we think the country owes them? Nurses are risking their lives, spending time away from loved ones and jeopardising their wellbeing to care for us. Once this is over, it will be our turn to prove that we deserved these sacrifices.
The views expressed are the author's own.