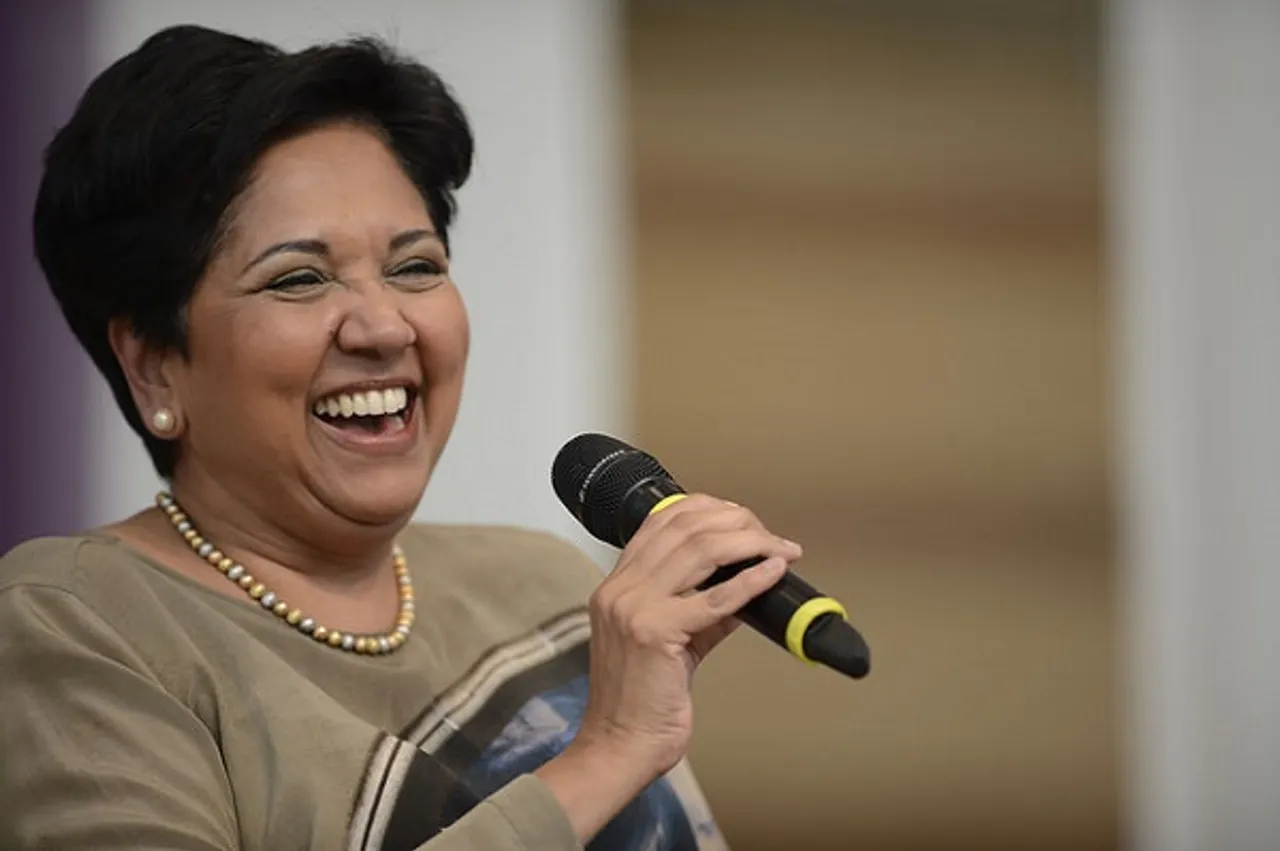 Taking Nooyi Back in Time
Nooyi talks about how she navigated some very difficult times as a woman in the workforce when there were no women. "They were just beginning to emerge in professional schools. Women admissions were capped by the number of rooms available in B-schools, which were just 12 in IIM Calcutta."
Nooyi says those were the times when women didn't know what their worth was. Men didn't know how to cope with women in the workforce. "Should we be taking our bag and going to the villages to sell? Women didn't know." With women in business, Nooyi says, many rules had to be re-thought.
Do Women Benchmark Themselves Lower?
"I didn't have any role model women to benchmark myself against. So I told myself I am going to keep doing what I do well and let's see where this journey leads me. At that point a woman being CEO was unheard of. As a politician there were some in Mrs Gandhi or Mrs Pandit."
Women at the time, Nooyi reminds us, were encouraged to be lawyers or doctors but never enter the business world. "We had no idea what the corporate world was about. We didn't have an aspiration as a result to be in the corporate world. Had we had women role models, one could look up to them and say 'I too can be like them.'
Nooyi served for 24 years in PepsiCo of which 12 years were spent as CEO. Getting there wasn't a goal from the very beginning and Nooyi says, 'for good reason.' "You start out saying you want to be CEO and get obsessed about that. You are so worried about progression to be CEO that you forget the job at hand. You can say you want to be CEO and then break it down into bite sized chunks, 'I want to do this job very well and if I can somehow progress to the next two tasks in five years, that would progress.'"
"Survive the first three levels and be known for something, be damn good at what you do. You will be surprised how many doors open for you."