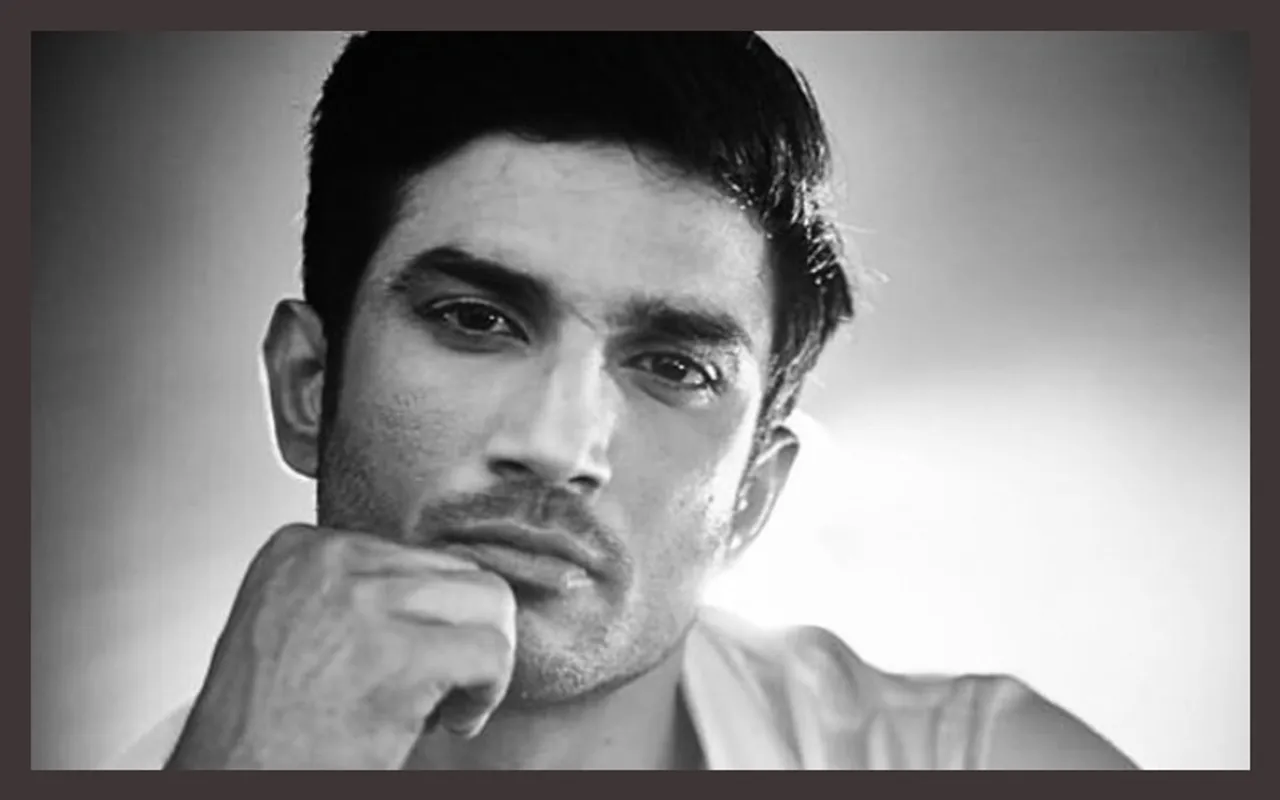 Sushant Singh Rajput taking his own life, has sent shock waves in the country. People are not able to process the loss of the talented actor, and an even better human being. Losing him feels like a personal loss because it has scratched wounds many people had. It has triggered and woken up demons, people did not even know existed inside of them. They often say, to be honest means to pay a price. We just didn't wish he'd have to settle the bill with his life in return.
Mental health is one of the most ignored issues in our society. It is such a taboo, that some people cannot even initiate a conversation about it. Mental health has to be dealt with empathetically. It is a very serious issue, and sadly seldom gets the attention it should get.
What's so unfair about fighting mental health issues is that most people are convinced their suffering isn't real.
People are advised even by the closest of kin to just 'stop overthinking'. How I wish one could magically stop overthinking. How I wish it were so easy to not let your mind play games with you. We must never ask someone to justify why they're being bothered about what they're being bothered. Because if they knew, they'd not let it overtake their whole life. 
Also Read: I thought my struggle with depression was over but...
You may have modernized your technology, your lifestyle, yet the rotten mind-set that cannot regard issues like depression, anxiety, panic attacks to be real, is taking many precious lives. These precious lives around the world that can easily be saved if we let go of this stubbornness around mental health.
If someone is suffering from an illness, we constantly check upon them, we make sure they don't skip any medicines, a doctor's appointment. But, how do you wrap your head around the news of someone taking their own life? 
Sushant was a man of great talent and brains. He was fascinated by Astronomy and Quantum physics like nothing else. He was well read, and that showed in his conversations. Above it all, we know he was a good man. If you've skimmed through his list of '50 wishes', you would agree with me here. He wanted to learn farming, fulfil wishes of 100 mothers, help women get training in self-defence, send a 100 kids of NASA. This man was cut from a different cloth. 
You cannot expect someone made of nothing but talent and sheer hardwork, to be removed unceremoniously from movies which were originally his, paste a smile and move around. Yet, he tried. He fought back, until he could no more. This unfortunate suicide has highlighted the frightful details of B-Town. The fact is that people can be vulnerable despite of being successful and famous. I'd like to quote Delia Owens from her book Where The Crawdads Sing, "If anyone would understand loneliness, the moon would."

Who posted for him, who wouldn't these things are not going to matter. What matters is we remember what he went through. We correct the vicious systems of things working. What we need to understand is, that we do not have to pen down the story he left incomplete. It would be the biggest insult to him, to his family and friends, who will continue to love him for all that he was. It would be a disgrace to finish this jigsaw puzzle by forcefully fitting in pieces that don't belong in it. Murals of other people's greatness - real or self claimed - should not be painted over his remains. Blind pieces, bizarre theories, we have to stop consuming them. They have twisted or no version of truths in them.
Remember him and celebrate him for what he was. He motivated so many like him to dream. His absence should not be jumped upon to run narratives that are biased and untrue. 
JK Rowling wrote and I quote, "Words are, in my not so humble opinion, our most inexhaustible source of magic, capable of both inflicting injury and remedying it." Love and respect is what this world needs, make sure you give more of that to it. 
I hope you've got the peace you were searching for, the love that you were craving for. I hope whatever hurt you is healed. I hope people self-introspect and learn their lessons well. I hope you're in a happier place now. You were larger and stronger than whatever weighed you down. I wish we told you this earlier. I wish people didn't fail you. Rest easy, SSR. 
---
Views are the author's own. SheThePeople readers share their stories. If you feel strongly about an issue, share your opinion with us for the personal stories and opinion section. Send then to Stories@shethepeople.tv