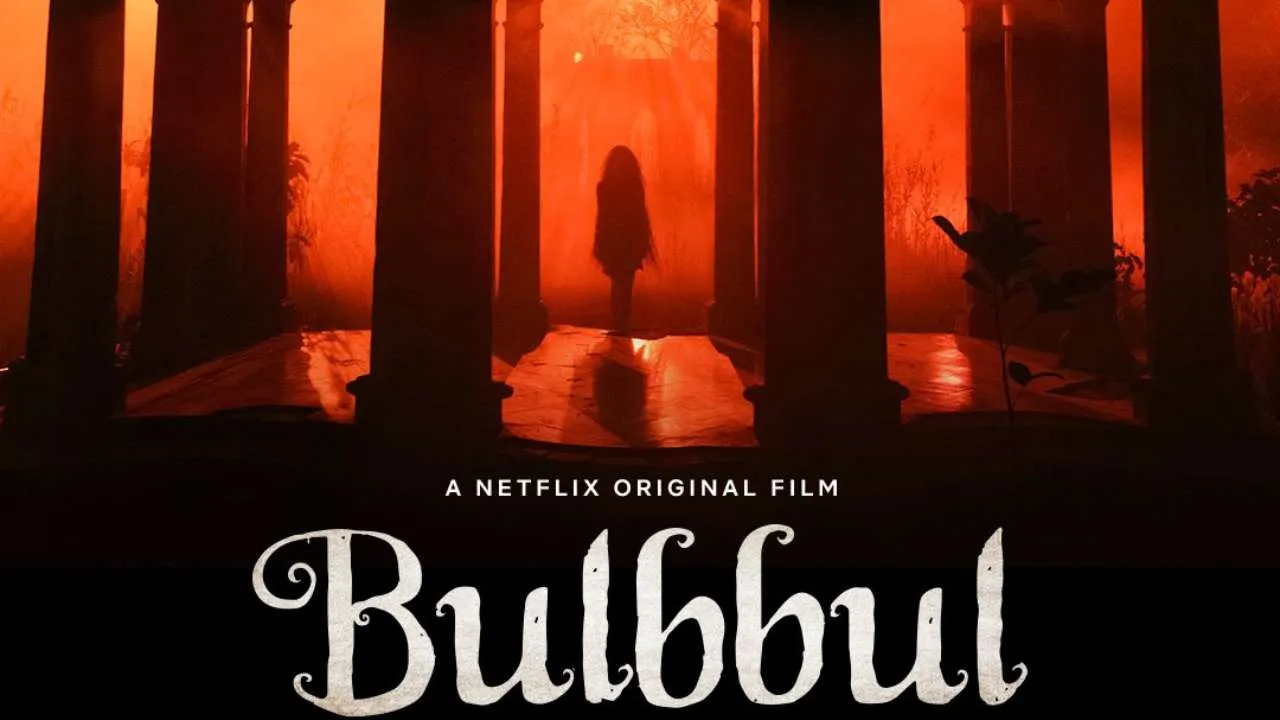 Few moments into the film we are introduced to the tree climbing child bride named 'Bulbbul' dressed in fineries on what appears to be her wedding day. She looks no more than seven and eight and I instantly felt protective of her. 'Why do we wear toe-rings' she asks her aunt moments before she is being married off to a man (played by Rahul Bose) probably two decades older than her. 'They are meant to control women so that they don't end up flying high', her aunt explains as she carries a half sleepy Bulbbul to the mandap. This conversation is telling of the life that lies ahead of Bulbbul in the last nineteenth century Bengal Presidency.
The narrative moves twenty years into the future where Bulbbul portrayed by Tripti Dimri, is a grown woman with an enigmatic and mysterious aura around her. She solely presides over the sprawling family mansion after her husband leaves and his twin brother is murdered under supernatural circumstances. Bulbbul's brother-in-law Satya (played by Avinash Tiwari)  returns to mansion after spending fiver years abroad to investigate into the murder of his brother and other men of the village who died similar deaths.
Anvita Dutt, the writer and director of Bulbbul adopts a non-linear story telling format to depict the transformation of Bulbbul from a coy young young girl looking for a kindred spirit into an independent and fierce woman who is now a force to reckon with. However, my biggest disappointment is with Dutt using stereotypical tropes around female empowerment to show this transformation.
Bulbbul is violently beaten up by her husband which ends up giving her disfigured feet. Full marks to Dutt for thoughtfully weaving this incident into the folklore of witches with feet backwards. As Bulbbul is recovering from her injuries, her husband's intellectually disabled brother rapes her. The rape is obscenely graphic, long and triggering - and tragically betrays the feminist tone that was set in the early part of the film. This insensitive portrayal of rape using an intellectually disabled man weighs the film down heavily and it appears to look like rape-revenge-horror drama.
With its many flaws, this film still has its heart in the right place. It uses a traditional setting to tell a very contemporary tale about systemic subjugation of women which has continued till date. There are some extraordinary heart wrenching moments which deserve special applause. Bulbbul's complex relationship with her sister-in-law Binodini (played by Paoli Dam) is layered and doesn't relegate either of them to good or bad women. Even though Binodini hasn't been very sympathetic or supportive to Bulbbul, the viewer is made aware of her own insecurities who too was robbed of agency at a very young age.
Another refreshing thing about the film is how it chooses to depict the relationship between Bulbbul and the men in her life, especially with Satya and then Dr. Sudip (portrayed by Parambrata Chatterjee). It is praiseworthy that the filmmaker resisted the urge to give sexual overtones to these relationships. Pop culture heavily uses the sexuality of lonely women to make sense of their loneliness, apparent in films like Chokher Bali, Maya Memsaab and Raincoat. Bulbbul isn't interested only in sexual liberation but wants full agency over her life - making her one of the most interesting female characters in recent times to come out from Bollywood. 
In terms of production design and cinematography, the film is a visual treat. It draws heavily from the cinematic universe of Sanjay Leela Bhansali and Rituparna Ghosh but never ends up looking like a cheap parody (remember Kalank?).
This is the fourth film to come out of Clean Slate Films, the production house helmed by Anushka Sharma and her brother Karnesh Sharma and I am already impressed by the filmography. Just like NH10, Phillauri, and Pari, Bulbbul is hardly perfect but it forces you to think and engage - even if it is to disagree with the film later.
Bhawna Jaimini is an architect, writer and activist in making.