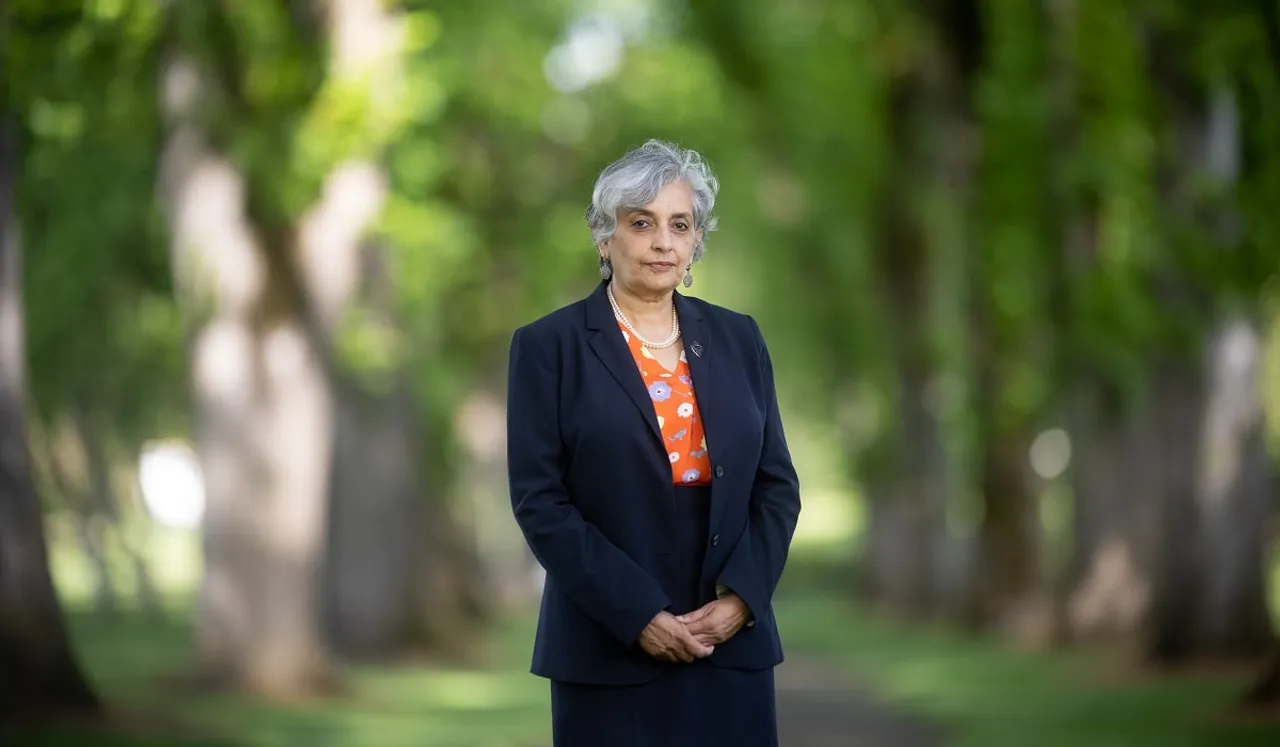 Last year in September 2022, India-born eminent educator Jayathi Murthy was announced as the 16th President of Oregon State University (OSU), becoming the first woman of colour to lead OSU that works on addressing some of the most pressing issues facing the planet from climate change to sustainability.
Murthy is an Indian Institute of Technology (IIT) Kanpur alum and an advocate of diversity, equity and inclusion. She is a distinguished higher education engineering teaching, research, and service leader. Assuming her leadership role at Oregon, she said international engagement and contributing to a global community will be her top priorities at OSU.
In October 2022, OSU and OSU Foundation launched a major fundraising and engagement campaign with an aim to raise $1.75 billion to support a range of priority initiatives. The University has also announced a US$200 million research and education centre that will harness one of the United States' most powerful supercomputers and team-based research in artificial intelligence, materials science and robotics to solve global challenges such as climate science, oceanography, sustainability and water resources.
In an interview with SheThePeople, Murthy said she believes that young adults today are extremely attuned and more progressive to the issues of sustainability than the generations before them. Because the younger generation is committed and knows what they are up against, what is going to hit them, hit the planet long after she's gone. She further adds that she never had any difficulty in convincing them of the issue but the institutions and countries.
She says, "So we at Oregon state, all think that sustainability and climate change are of utmost importance. Our areas of strength at the university are oceanography, earth and sciences and forestry and all of these areas are shifting focus to look into sustainability and resilience quotients. We have been at it for a long time but all of a sudden they have become supremely important. We do fantastic science in many of these areas, but as a land grant university, we want to be connected to much more practical and reliable solutions and stay connected to the communities so that we use the impact of the work we have been doing at the universities."
Below is an excerpt from the interview where Murthy spoke about her journey, the fundraising campaign and her thoughts on women in STEM.
Please tell us about your journey. What led you to form a career in academics?
I spent a decade of my life in start-ups and did well. And I really loved that time and enjoyed my time there. The thing that brought me back to academics was my love for teaching. I just love being in the classroom and love being in front of the students. It is a huge energiser and fun experience. The ability to work at the cutting edge of your field is another big part of it, the ability to push the boundaries of knowledge, learn new things, and learn creativity. The wonderful thing about academics is that it keeps you young, thinking and learning about new things keeps you young.
A lot of prominent universities, including yours, have appointed women as presidents and leaders. As a woman of colour yourself and an integral part of the system, what are the changes you've seen from when you started to now - if we talk about inclusion in management and faculty across universities?
Oh, you are absolutely right, and I have seen huge changes over my lifetime. I think there has been a conscious effort to bring in people of many different backgrounds in academia and into academic leadership. And the reason is that whom you place at the top of the institution signals your intent as an institution. It says we recognise that the country and the world are changing and there are people of all kinds of different backgrounds whom we want to bring into higher education. It is the power to absolutely transform your country. And whom you put at the top of that institution is a representation, it is a statement of intent and that's exactly what Oregon state did with me. And I take that responsibility seriously.
What are some of the priority initiatives Oregon is working towards?
There are the big directions that I am taking:
Focus on student access and student success: We measure our effectiveness not by whom we deny but by whom we include. Our intent is to draw students from many different backgrounds, OSU is a broadly accessible institution and must deal with a wide spectrum of people. So ensuring we have an institutional structure that makes students from all backgrounds successful is one big initiative.
Research: We are a research, tier-1 institution, so we need to sharpen our research focus, and work towards problems that really matter. Our way of approaching it is very different from other urban universities, we are a rural community. So the interpretation of what sustainability and resilience mean and what response to climate change means differs greatly from other institutions.
Mission:

OSU

is a land-grant university. It means we have a commitment not just to the university but also to the state and so we have a presence in all 36 counties of Oregon, we connect to agriculture, fisheries, and oceans, certainly, sustainability is a big issue for them. Hence, deepening our land grant mission is a big focus.
Inclusivity: Oregon's demographics are changing by each day, there are lots of different kinds of people moving to Oregon and as the state's premier University, we have both responsibility and opportunity to serve this population, making this diverse population successful in the education sphere is obviously a big focus for our university.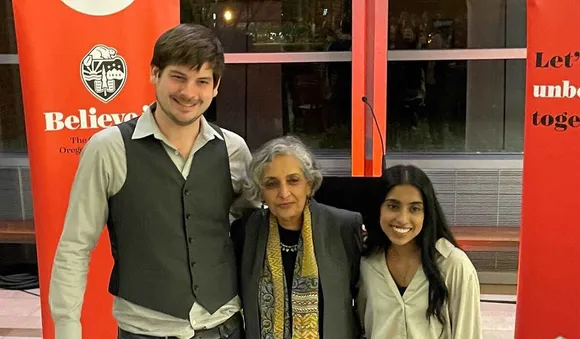 Jayathi Murthy
What changes do you seek to implement in making the academic system more inclusive of students across all backgrounds?
I am glad you brought this up. There are certainly big socio-economic differences because we have students from all walks of life. The other thing we have in Oregon is the native American and the indigenous community and again that population comes from a very different background. So the challenge is the opportunity for us to bring all of these flocks into the mix. The primary challenge is how to inform and make them aware of the opportunities and advantages that come from education at OSU. The other challenge is to make them comfortable on campus, you see, students come with different cultural and social needs and expectations. So how do we serve those needs and expectations so that they are supported in their academic journey? Because you cannot do good academically unless you are comfortable on campus and accepted on campus.
I want to say that we come to this not with a punitive kind of attitude that says here is an exam take it or you fail or you pass. Our attitude is we believe in the potential of our students and it is incumbent on the Oregon state to make our students successful to meet them where they are and to assist them in their journey.
You're an alumnus of the prestigious IIT Kanpur. What are the key differences you've observed in professional education in India and the US?
(laughs) Oh! Both are big entities and I hate to speak in generalities about what is in India and the US. I have to say that my experience at IIT K was phenomenal, I don't want to elide the challenges of what it means to be one of the very few women in the institution. But in the domain the students and teachers in IIT K were phenomenal and that opened up the world to me in a way that I never thought was possible. I am so grateful for that. The US gave me huge chances and challenges, you just don't get to be the president of a major university unless the country is open to your journey.
Now, what are the differences? But there are also many things that are similar, for instance, IIT K was set up by US universities, and they were part of the conception of IIT Kanpur. US universities are generally broader than purely engineering institutions. Engineering is important for Oregon state but there are other things as well and that's with most US universities. IITs now also have many things coming up like medical schools and I think that broadening is actually great because it allows the students to have a much broader experience so I see both sides are lining up together.
What more do you suggest countries and education systems can adopt when it comes to inspiring women in STEM?
So, first of all, let me recollect what I have seen on my trip to India, boy the landscape is changing. In our times, we had just one or two women in the 200 to 250 batch, but the numbers at engineering schools now have really shifted and that was a surprise which I didn't expect. I don't want to say that maybe we are at the end of the problem but the atmosphere in the classroom and the lecture hall is very different. When we had Q and A sessions on my trip to Indian colleges, I did not see any quiet and shy girls sitting in the corner, they were running around, getting things done, some of them are in leadership positions and these women are absolutely unafraid to ask questions. Now, this is what happens when the numbers shift.
But it is only so much that you can get from an hour of Q and A session. Challenges haven't ended and I know this from judging what happens in the US and elsewhere. For instance, there is a real challenge when you are the only girl in a project team. it's very hard to assert yourself when frequently women get assigned secretarial functions like taking notes but no designing or engineering work. So I will be curious to know if those things changing. And I think that educational institutions are providing such infrastructure changes to support the atmosphere in the classroom, in the lab and in the workshop so that the women are full participants and can emerge as confident scientists and engineers.
The other big problem is there is real infliction drop off after you graduate, we see a big drop off after the first five years of employment from engineering positions either they drop out together or they go off to another area that is not really engineering sometimes it is management and sometimes it is not even that. Because the working atmosphere in the company is frequently not conducive for successful women and so there is work to be done. I call upon my industry colleagues and leaders to look into that problem.
First of all, women are half the population and if you don't draw on their talents, then you are losing so much, and here are women that we have spent money on training but we are not retaining, so why is that? So it is incumbent on companies to be looking at the factors that cause dropouts. Some of it is the workplace culture and some of it is unequal challenges at the home. Women are still largely the primary caretakers of the home and take on family responsibilities. And so nobody can do 10 jobs at a time, we all are human so the issue of unequal responsibility in the home brings down the workplace. So that's another thing which societally we should be looking at and I am really hopeful that we will evolve to a future where those responsibilities are much more equally shared.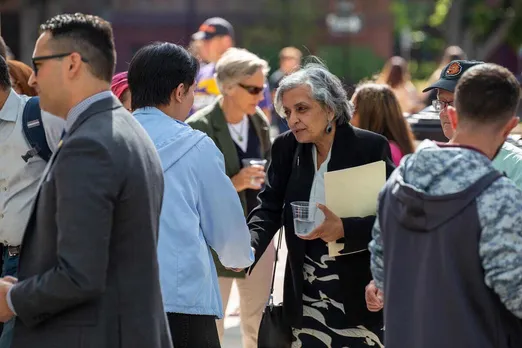 Jayathi Murthy
As a leader of a prestigious University, how do you suggest that both India and the US can empower more women in leadership positions?
India has a fine tradition of women's leadership, in some sense even ahead of the world. I see a lot of women in the leadership, and I see we have a history where women had a huge role in our independence movement and all the leadership roles that they took, so our culture is attuned to it and this is not new to us. The bigger challenge is unleashing the power of women at a much greater scale.
The heart of the realisation is that you can't afford to not use half of your population, there is so much talent there right? So explicitly creating pathways for women not just through college but through employment and pathways through leadership, visible leadership is really really important. I have met wonderful women leaders during this trip to India, very imaginable people. When you bring people from outside the system in, women and others, who have seen what it means to be outside,  it gives them a perspective that someone who is very comfortable in the system can never really have. Women become agents of change to make things better and to see that happen is incredibly accepting.
---
Suggested Reading: Meet Jayathi Murthy, The First Woman of Color Named President of Oregon State University