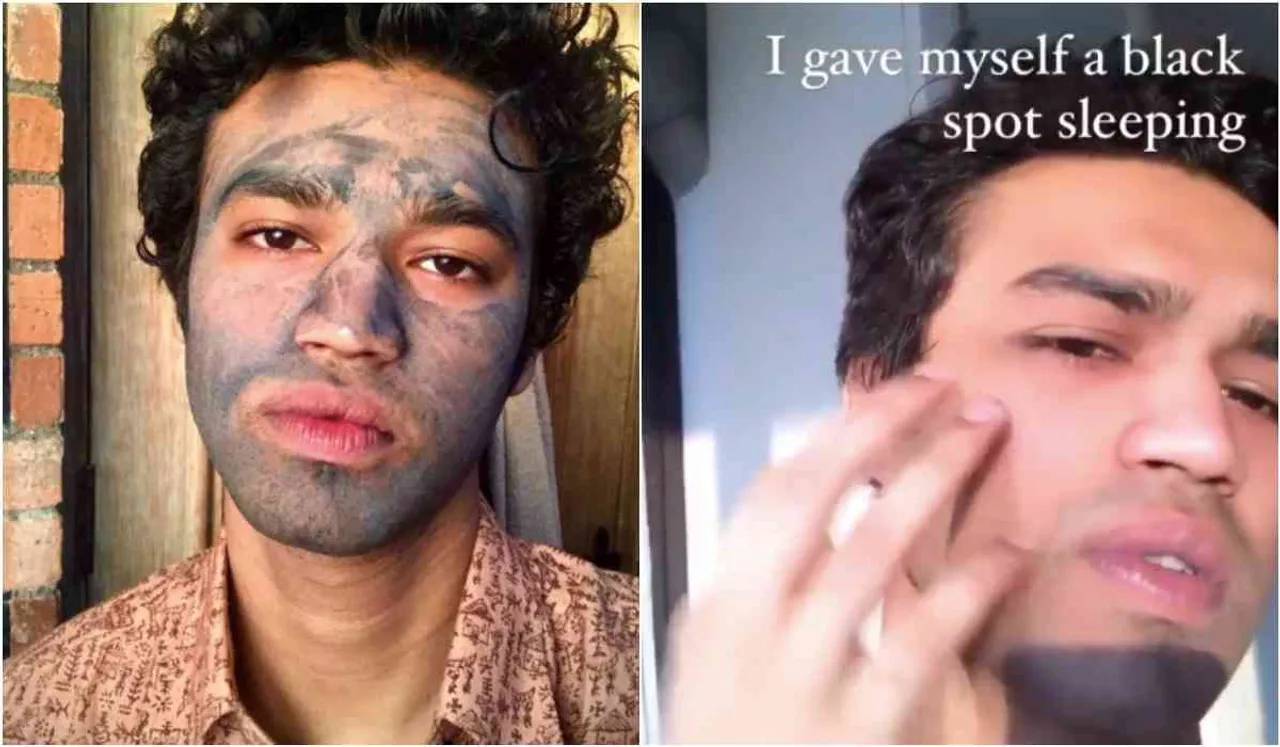 In a recent post on his official Instagram handle, Babil Khan, son of the late actor Irrfan Khan shared that he was called "a girl" for applying face masks or make-up before going out. The aspiring actor uploaded two videos showing how he woke up with a black spot beside his eye and flawlessly hid it with the use of some makeup. In the caption, he wrote, "Can you believe some people STILL go, "Are you a girl?" when I apply face masks or make-up before going out? Babil Khan Instagram Post Is A Reminder that Skincare is Gender Neutral.
He added, "I think every person is made up of a cosmic duality and what truly makes you a man is recognising the woman inside you. You are not a man till you realise your feminine dimension, because that exactly is toxic masculinity. I love looking after my skin, I love looking sexy, I love women and I love being a man."
 

View this post on Instagram

 
We might appreciate him for breaking gender stereotypes of skincare being associated only with women but was it right on his part to say that in order to be a "true man", one must realise his "feminine dimension"? Do men really need to "recognise the woman inside them" to apply make up or follow a skincare timetable? Can't they just be themselves and invest some time in self-care because its a healthy habit? We have normalised the idea of men propagating toxic masculinity so much so that we tend to hail anyone who seems to be opposing it without even understanding the depth of what they are actually hinting at.
Skincare is for everyone
It's surprising how Babil's followers showered praises for him in the comment section under the video but ignored that he completely missed the point of gender equality in his caption. No, everyone is not made up of a "cosmic duality" as he says. Applying makeup and following a daily skincare routine doesn't make a man "feminine". In the same way, women who refrain from doing so are not "masculine". To put it more simply, men and women can maintain their individual gender identities and make choices without any justifications.
Babil Khan Instagram Post Is A Reminder that Skincare is Gender Neutral
Both the sexes face equal challenges in terms of skin infection, injury, pimples, acne etc. Our skin is also exposed to the harmful rays of the sun which affects both men and women equally. Why then, should a man have to "embrace the woman" inside him to ensure that his skin is protected and healthy? Skincare is a gender neutral practice and doesn't take away one's "masculinity" in any way. In fact, we should all maintain a strict discipline in looking after ourselves and our skin.
Social media influencers who normalise makeup and skincare for everyone
Siddharth Batra is one of the top searched Instagram influencers in India. This is mainly because of the unique makeup and skincare content that he shares. His series #GuyBeauty on Instagram is much loved by all his followers. His idea was to tell people that makeup knows no gender. When he uploaded his first video, his caption read, "Should anyone and everyone use makeup? Hell yes!"
Ankush Bahuguna is another internet sensation who is popularly known for creating hilarious content but doesn't step back from shattering gendering stereotypes by normalising makeup and skincare for all sexes. Lately, he shared a video of his daily skincare routine and captioned it as, "Can't give you #skincare advice because I'm not a dermat. But I can tell you this - Skincare is therapeutic. It's the little 'me time' you need. It's loving your body back. It's not just for women. Skincare is for everyone as much as you enjoy makeup, it's not going to make your skin better. It may temporarily hide your acne and your dark circles but it's not going to make your skin any healthier. Only Skincare and a clean diet will."
Shakti Singh Yadav is a social media influencer who shares skincare and makeup tips for men. In Aug 2020, when he shared a skincare routine for Indian men, his fans applauded and complimented him in the comments.
What do you think about Babil's take on makeup and skincare? Write to us and let us know.
Views expressed are author's own