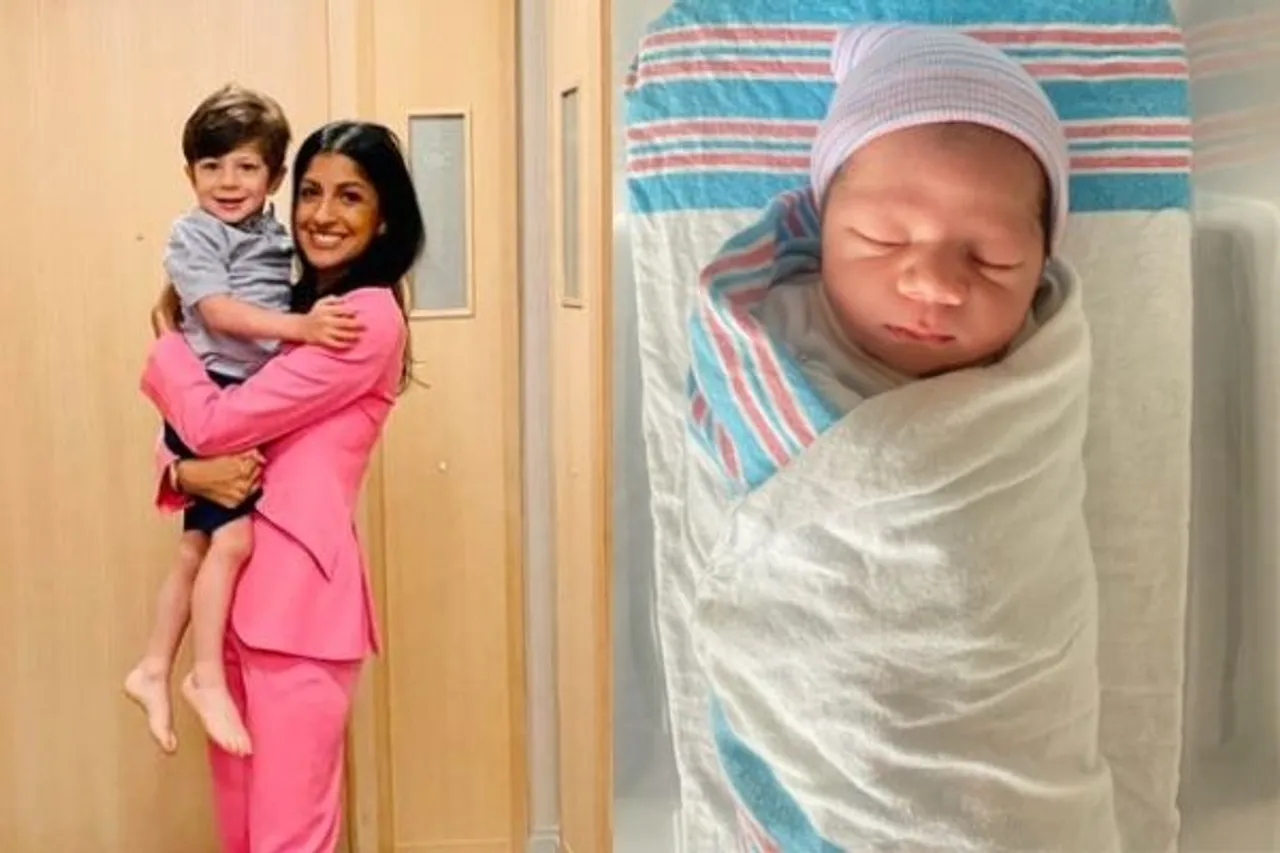 The Chief Executive Officer of Vimeo, Anjali Sud, is back to work after a brief parental leave. Sud, who recently had a baby boy, took to her social media, including LinkedIn, to share the news about resuming work and also thanked her colleague Mark Kornfilt who'd stepped in as interim CEO.
Sud shared a photo of herself and her baby boy in a Vimeo onesie and wrote, " first official day back to work from parental leave! I am so energized to be back, and grateful to all those at Vimeo who afforded me space and flexibility during this time. A special thanks to Mark Kornfilt for stepping in brilliantly as interim CEO, and to our exec team, board and countless others across the company for supporting me throughout my leave."
She also wrote about her struggles of going on parental leave and dealing with the pressures of being a positive example. She also recounted feeling anxious about the leave and whether she could stay away from her professional responsibilities. "There aren't many examples of public company CEOs becoming mothers on the job and taking leave (shout out to Katrina Lake for being a shining example that emboldened me)."
Sud further elaborated on how women leaders are instead judged and criticised for their choices in how they navigate motherhood and work. Eventually, she addressed how having a flexible parental leave and other benefits have given her this positive experience. She added that the barriers that once were limiting are slowly "melting down".
---
Suggested Reading: Man Chops Off Wife's Palm After She Gets Government Job At Hospital: How Far Will Society Go To Control Women?
---
"I also want to share that I am leaving this experience with a new perspective and optimism about the future for parents at work. We have far to go and much to improve on - from flexible parental leave to expanded benefits to more intentional career paths. But the stigmas are slowly melting, and more leaders and companies are starting to invest in and realize the ROI of a more inclusive workforce. We are getting there, and I feel grateful and privileged to have experienced that progress firsthand," she mentioned in her post.
Anjali Sud resumes work after parental leave: What we can learn
If one mulls over her post, it definitely raises questions about our approach toward women in the workforce.
Many women in studies have recounted how they had to manage homes, families and work during the lockdown. Why do we expect women to be primary caregivers? Why must women in leadership positions endure such crushing pressure if they want to juggle motherhood and their careers?
According to a survey of nearly 1,500 women in the United States who identified as primary caregivers to children under 18, over 69 percent of mothers decided to remain at home as full-time caregivers. Of those who left the workforce, nearly 70 percent of women who stopped working did so to accommodate their children.
The burden of caregiving is disproportionately placed on women. When there's an absence of flexible working culture and benefits for the mothers, it gets really difficult for women to continue working and they eventually quit the workforce. This move to give up work for the sake of fulfilling childrearing duties costs women their financial independence. It also deprives the workforce of talented pool of employees who had potential but no support to help them strike a work-life balance.
So should we not be focusing on creating a sustainable model for working mothers? Moreover, does it not warrant a change in our mentality?
Why must women have to take all the responsibilities? Men can also share the load, can they not? Should we not do away with the thought that women must tend to kitchens and cribs?
Women like Anjali Sud and others have proved that we are equally capable to take on leadership responsibilities and motherhood at once. It's about time, we as a society step up and support them!
Views expressed are the author's own