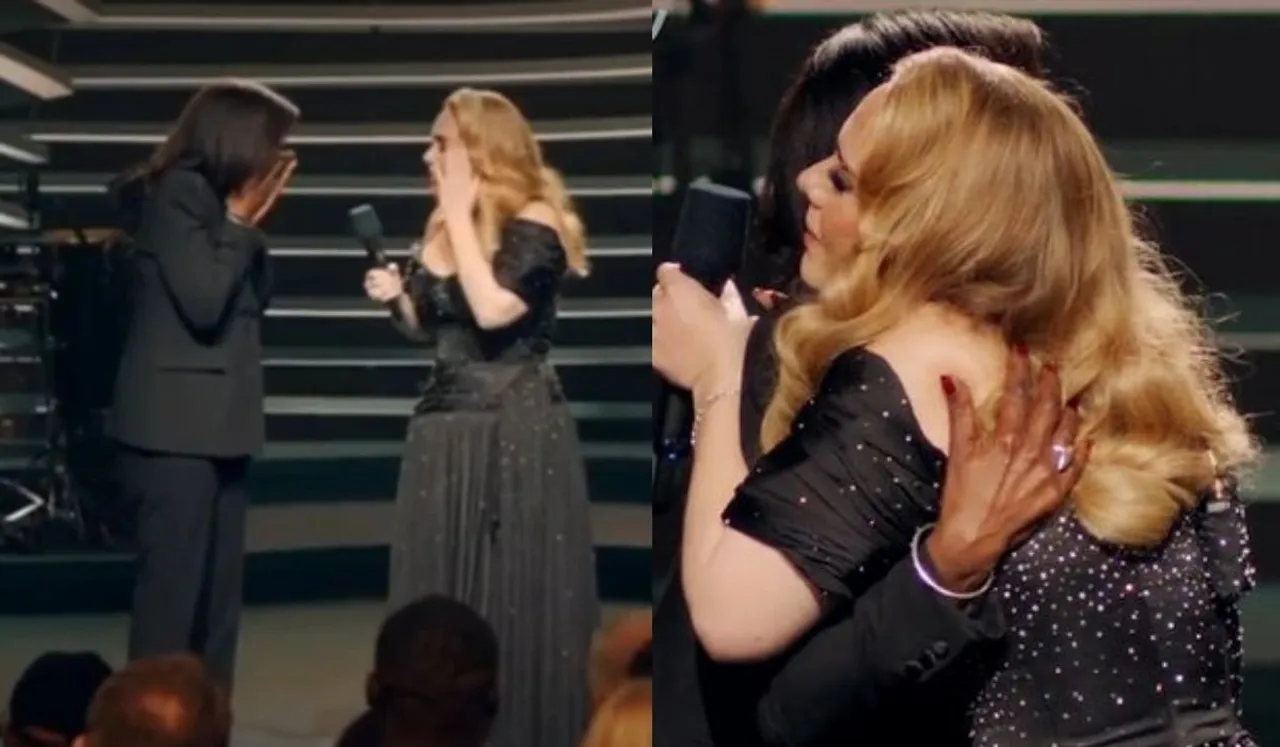 In a recent TV concert special, Adele broke down to tears in front of a full house. Wondering what triggered it?
Adele Surprise Reunion 
It was a surprise reunion with her middle school teacher, Miss McDonald. She hadn't seen in 20 years. The emotional surprise was prompted by Emma Thompson, who asked Adele during the show if she had someone who inspired her growing up.
Adele responded saying "I had a teacher at Chestnut Grove, that was Miss McDonald. She got me into English literature, but she also did dance. She was just so bloody cool, so engaging, and she really made us care."
Adding, "She left when I was in year eight. It was just one year, but she got me really into literature. I've always been obsessed with English and obviously now I write lyrics."
The singer was already in tears up before Thompson brought Miss McDonald out.
Adele Surprise Reunion: Watch here
Adele was surprised by her English teacher and burst into tears. #AnAudienceWithAdele pic.twitter.com/cBbh6ewbjX

— Adele Daily (@adeledailymedia) November 21, 2021
Adele had an emotional reunion on the stage with her teacher. She gathered herself and before carrying on with the concert she told Ms McDonald "I've still got my books, you know?" The singer gave her a hug saying again "I've got all my books from when you were my teacher."
She was performing her UK show An Evening With Adele. Ms McDonald taught her at  Chestnut Grove Academy English teacher. "I'm so proud of you. Thank you for remembering me," McDonald told the singer. Celebrities like Idris Elba, David Tennant and Hannah Waddingham were in attendance. Adele is one of the world's best-selling music artists. Shehas sales of over 120 million records.
Suggested Reads For You:
The Conversations Around Adele's Weight Loss: Do We Need Them?
Adele breaks Michael Jackson's record, becomes greatest music star
All About Blake Lively's Directional Debut, Taylor Swift's Song I Bet You Think About Me Releases
---