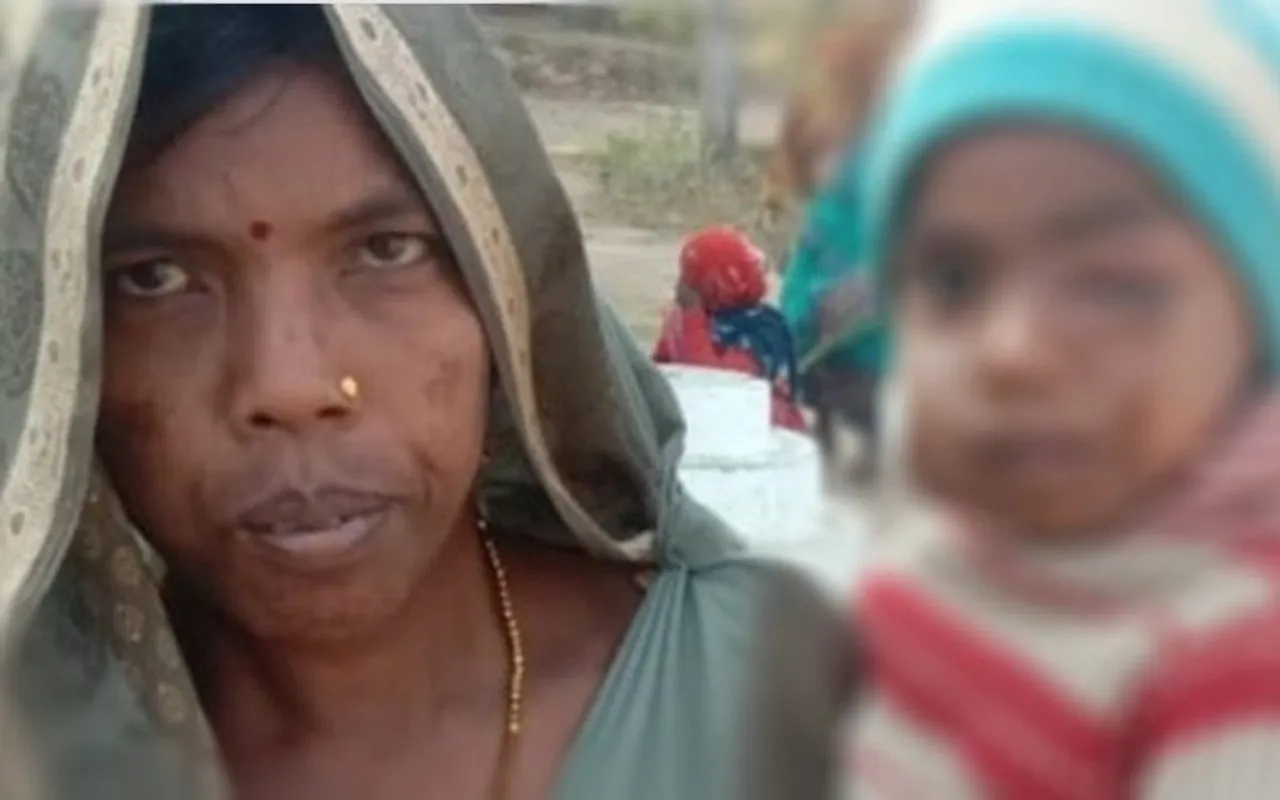 Mother fights leopard to save son: When a leopard snatched her young son, a tribal woman from Madhya Pradesh wasted no time and chased the animal for over a kilometre. With the help of a stick the woman then tried to scare away the animal and rescue her son. Despite incurring multiple injuries, the young mother did not give up and finally managed to save her child from the clutches of the animal.
The incident took place on the night of November 28 in Badi Jharia village of the state, which lies in the buffer zone around Sanjay Tiger Reserve of Sidhi district. The woman who belongs to the Baiga tribe was sitting outside around fire with her three children when a leopard appeared out of nowhere and caught hold of her son, Rahul.
The leopard clenched Rahul from his neck and ran into the jungle. Unfazed by the events, Rahul's mother Kiran locked her other two children in the hut and went on to chase the leopard in the forest.
According to a senior forest official, Kiran followed the leopard for a kilometre, which proceeded to hide in the bushes with the child. The mother, however, refused to give up her chase and tried to scare the big cat, simultaneously raising an alarm. The officer added that the leopard probably got scared with Kiran's courage and left the child. "While Kiran immediately took her son in her arms, the feline attacked her. However, she overpowered the big cat with her valour."
Alerted by Kiran's calls for help, the villagers soon gathered at the spot following which the leopard disappeared into the jungle. Both the mother and child were injured from their encounter with the leopard, with Rahul receiving injuries on his back, cheeks and eyes. Kiran and her son were taken to a primary health centre and provided with immediate medical aid, along with assistance worth rupees 1,000.
MP Chief Minister Shivraj Singh Chouhan took to Twitter to laud Kiran for her bravery, saluting her for snatching the life out of her son out of the clutches of death. "काल के हाथों से बच्चे को निकाल कर नया जीवन देने वाली मां को प्रणाम। प्रदेश के सीधी जिले में तेंदुए का एक किमी दूर पीछा कर मां अपने कलेजे के टुकड़े के लिए उससे भिड़ गईं। मौत से टकराने का ये साहस ममता का ही अद्भुत स्वरूप है। मां श्रीमती किरण बैगा का प्रदेशवासियों की तरफ से अभिनंदन।" he wrote.
---
Suggested Reading:
Delhi: Girl fights Armed Robbers; Saves Mother
Young Girl Saves Lives At Sidhi Bus Mishap, MP CM Applauds
24 Year Old Daughter Saves Her Father's Life By Donating A Kidney
---