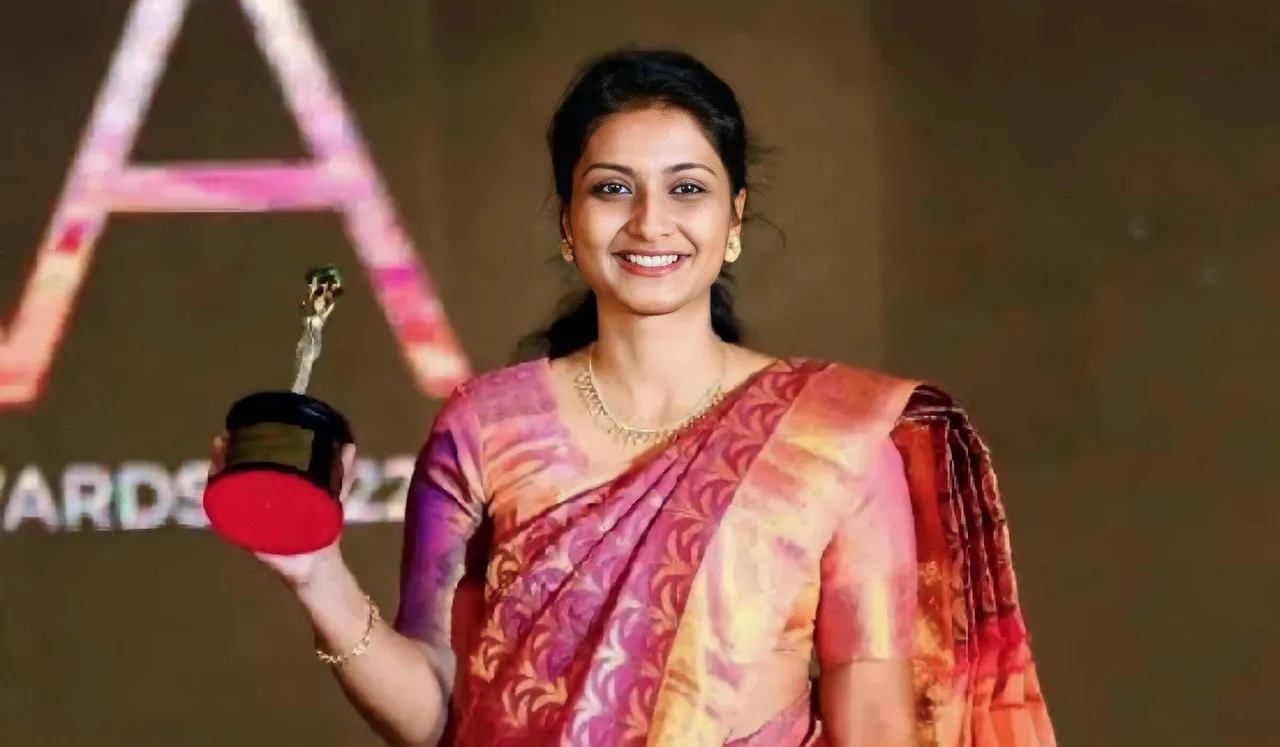 All the 'Kaun Banega Crorepati' fans may not have missed a special episode of its 14th season where Suma Narasa Prakash, to everyone's surprise, revealed an important accomplishment she had up her sleeve. For the unversed, she is the woman behind the barcode we Indians see on our Aadhaar cards, and this isn't all, Prakash's career trajectory and her willingness to seek excellence are nothing short of inspirational.
In an interview with SheThePeople, Suma Narasa Prakash shares her journey as a software developer, her work on the Aadhaar project, her much-talked-about appearance at KBC, and her willingness to give back to society.
Suma Narasa Prakash Journey
"I always wanted to be a wildlife photographer. However, life had different plans for me and I ended up as a Software Engineer. When I first started my career as a software developer, I was thrilled to be given the opportunity to work on the Aadhaar project. Out of over 200 freshers, only four of us were chosen for the project, and I was one of them. I then came up with my invention in Barcode reading alongside developing the QRcode on the Aadhaar card.
Years later, While watching our beloved show KBC in 2021, I was on a roll, answering the difficult questions with ease. My father took notice and asked me, 'Why don't you apply?'. This simple question sparked a fire in me, and I immediately began researching the application process.
In the month of April 2022, I took the plunge and applied. To my surprise, I was selected to appear on the show, and it was a truly life-changing experience. During my time on KBC, Amitabh Bachchan Sir spoke highly of my presence and remarked, 'I can see a great example of the power of women right in front of me.' This compliment served as a powerful reminder of the impact that women can have on the world.
As time went on, I continued to pursue my passions in both my personal and professional life, always keeping in mind the importance of giving back to the universe. This led me to create S.A.V.E - 'S'erve 'A'nd 'V'alue 'E'very-life, a voluntary organization focused on saving lives.
For my work with S.A.V.E., I've received numerous awards and recognitions, including the honour of being named a 'Youth Icon' by Karnataka Women Achievers (KWAA). I've also had the opportunity to speak at various events, schools, and colleges as a Chief Guest.
My motto for life has always been, 'Live the best, Leave the rest.'"
Suggested reading: How Dibhya Mallick Enables Artisans Through Her Tech Platform