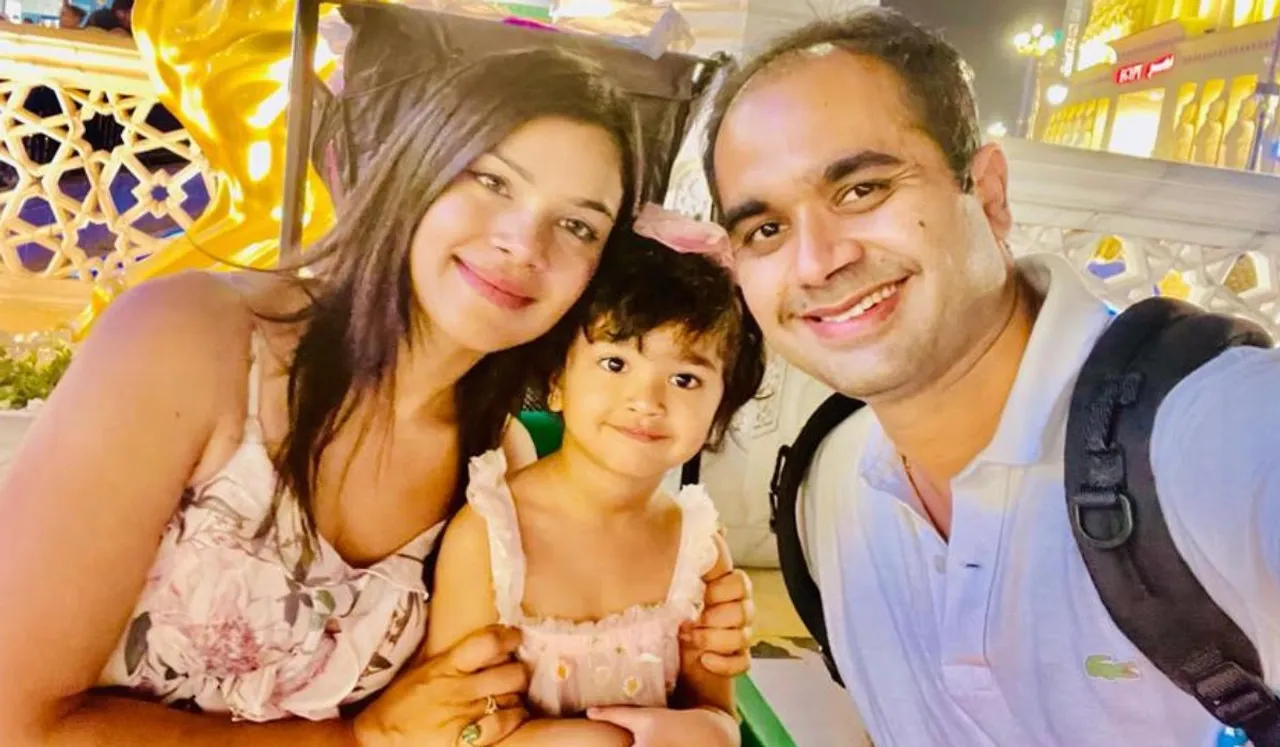 Sitting at the Married Students Hostel at IIM Ahmedabad while her 4-year-old daughter makes a playing dough cake for her, Shilpa Sinha tells us that she had never imaged she would return to college to do an MBA, especially after becoming a mother, and now that she is here, she has nothing but gratitude for how her life turned out.
In an interview with SheThePeople, Shilpa Sinha talks to us about her ambitions, her experience of motherhood, why making her own choices matters to her, and how her life sets an empowering example for her 4-year-old daughter.
Shilpa Sinha Interview
Sinha always dreamt of pursuing an MBA from one of the country's top B- Schools. As someone who is a life-long learner, making a choice to return to studies was not hard, but doing it while becoming a mother was challenging. She adds, "Other than boosting my professional career this was also a value add to my knowledge. I knew this experience will be life-changing and it is. Your perspective towards the world changes (at the risk of sounding like a cliché management student). Owing to this experience, going forward I will also be able to impart many more valuable lessons to my daughter and provide her with even better guidance through the journey of life as a mother."
Hitting rock bottom after a maternity break
Sinha, who had been on a maternity break for two years, hit rock bottom in her professional career soon after. She went through apprehensions a lot of new mothers go through. "I had doubts like 'Will I ever find a job after this break' and even if I do, how will I manage work, home and my kid?" she shares. However, she persisted, applied wherever she deemed fit, and landed a job at Bank of America.
While Sinha started working from home, she understood with time she had to take up a stringer professional course and go back to college for it. So when was the right time to know? "The days were already long as I was balancing a full-time job while managing a household and taking care of my daughter. But I knew that this was the time. To ensure uninterrupted study time, I began preparing for my GMAT before anyone else would wake up. The hustle continued with every step, the applications, essays, and interviews. The hard work paid off and I finally made it."
"My husband took Work From Home and shifted to the hostel campus to take care of our daughter."
Mothers, for a major part, are often told that motherhood takes sacrifice and that their life and goals are secondary. However, women are proving that everything they take up and everything they choose can be equally important too.
A supportive family can go a long way, especially for a woman in India considering the age-old patriarchal set-up women are bound with. Navigating this became easier for Sinha because of the supportive family that surrounded her. "My husband is staying on the campus (who's also an IIMA Alumni ) and he works from home, I couldn't have done this without him. He primarily cares for our daughter while I am busy with my classes, presentations and assignments. I appreciate how he has stepped up and taken up this responsibility and that too so well. I have been very lucky in this aspect.
It's very important for us as a society to understand that taking care of a child is not just a mother's responsibility but a father's too. Once we understand this as a society, there will be many more successful and happier women.
What drives her as a mother?
Sinha has always tried to be a live example of how half the battle is won once one gets across the blockers set by the social norms in the mind. "It is very important to believe in your mind first that you can have it all. You can balance being a good mother with being a good student or whatever you are aiming for.
Motherhood does take many sacrifices, but that does not have to be your goals or dreams. Always remember that only a happy mother can raise a happy child.
Campus life
The PGPX campus life is treating Sinha well, she says. "The more time you spend here the more this campus grows on you. These red brick walls have this unique energy which you can feel only after you are here. So, I am relishing every moment here; as far as my family is concerned, they love it here. My daughter knows more people on the campus than I do. She goes for her Dance and swimming lessons on the campus itself. She has a bunch of friends her age and some friends among my classmates as well. We are all having a great time here."
Every time I come back from classes and look at my daughter who comes running to hug me, I feel all is well and it fills me with immense love and happiness and prepares me to face all the challenges in my life with more strength.
Sinha discusses how once a woman becomes a mother, she is both internally and externally pressured by norms society sets for women. "Society expects you to mould yourself in a certain way which is not always in line with your aspirations and your happiness. Going against social norms for sure takes a lot of courage but as women and as mothers, it's our responsibility to bring about these changes so that our daughters don't have to go through this struggle when they grow up."
---
Suggested reading: Ambika Nautiyal: How This Navy Officer And Mom Is Back On College Campus