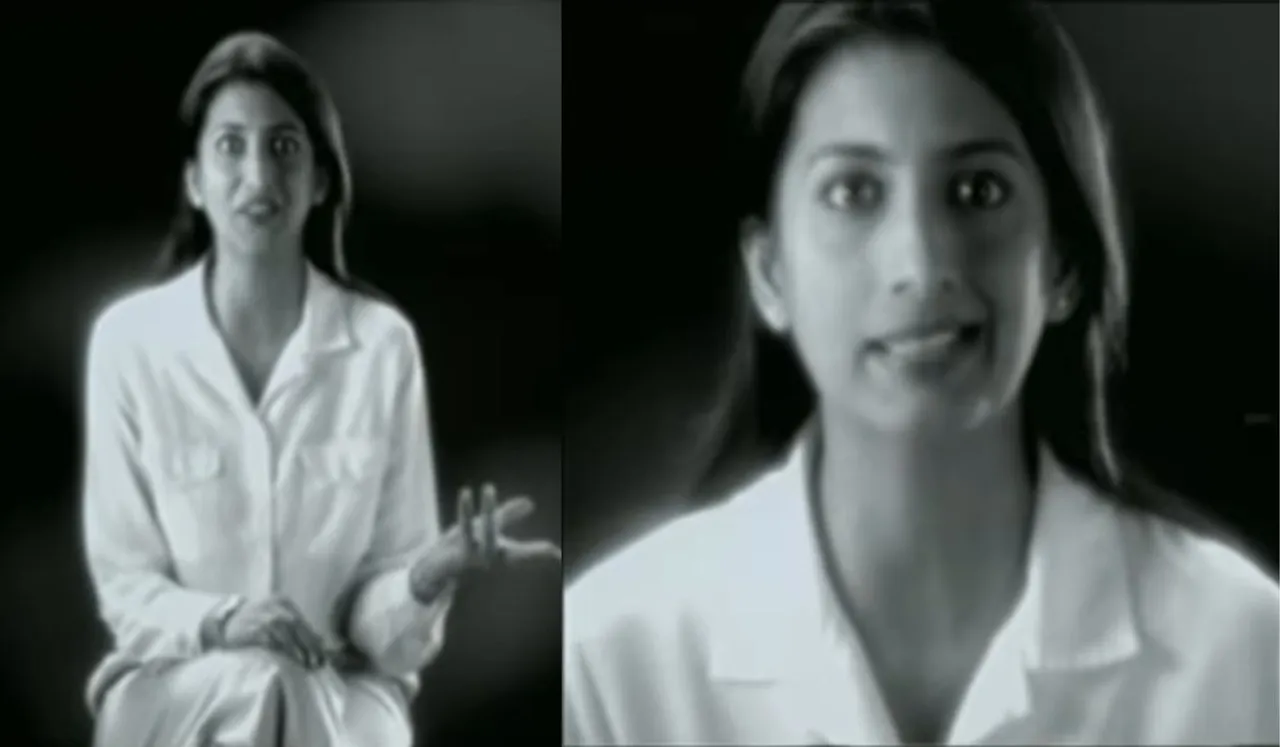 Smriti Irani, Women and Child Development Minister, who is quite active on social media, recently shared her "first ever" advertisement that emphasises the significance of menstrual hygiene and breaks the taboo around it.
Taking to her social media handle, the Union Minister shared a clip of a TV commercial in which she was discussing "those five days," referring to women's menstrual cycles. She speaks about how natural and common it is for women to get their periods. "Periods are God's way of telling us that you are older and wiser," Irani says in the ad.
Smriti Irani Ad on Menstrual Hygiene
Sharing the 25-year-old black and white ad, Irani wrote, "When your past 'whispers' 25 years ago, my first ad ever for a big company. However, the subject was not a fancy one. In fact, such was the product that many were averse to the assignment since a sanitary pad advertisement ensured the death of a glamour-based career for the model involved. Eager to start my stint in front of the camera, I said yes! After all, why should a conversation about menstrual hygiene be taboo? Since then, there has been ' no looking back." "PS: Yes, I was thin. Ye yaad dilaane ki zaroorat nahi (Yes, I was thin; please don't remind me of the same)", she added with a funny emoji.
The post has garnered almost 19k likes and over a lakh views. Actor Mouni Rai commented on the post, saying, "My beautiful Smriti di." One user wrote, "Today, many of us would do this ad easily. But yeah, I remember how taboo it was to talk about it in front of anyone then. So hats off to you for doing it then, and so well at that. "I remember this ad! I didn't know it was you!" commented another. A third user said, "If this was 25 years ago, it was too ahead of its time. Hats off for having the courage to take this topic on. I still believe people used to skip this ad back then."
---
Suggested Reading: Smriti Irani Consoles 18-Year-Old Girl Who Was Forcibly Married Off As A Child
---