People have many biases about feminism and feminists. Sometimes people completely reject the idea of feminism and disassociate themselves from being a feminist due to lack of knowledge on the subject. In this millennial era, the definition and meaning of feminism belongs to every individual and how they describe it.
From the very beginning, there have been fans and haters of Feminism. But what is feminism? What does it stand for? Who are 'Feminists'? And are you a feminist? To begin with, feminism is basically a political ideology which states that "women should be allowed the same rights, power, and opportunities as men and be treated in the same way, or the set of activities intended to achieve this state" according to Cambridge dictionary. So you can say feminism stands for 'equality and justice for all'. Then who are "Feminists"? According to Oxford learner's dictionary "a person who supports the belief that women should have the same rights and opportunities as men are feminists." That means irrespective of gender, class, race, nationality, anyone can be a feminist.
So studying some of the millennial thoughts on feminism, SheThePeople.TV brings you what feminism means to these 10 influential Indian women.
Sania Mirza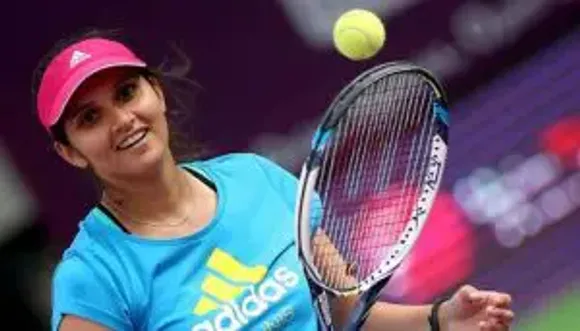 The 'Padma Bhushan' award winner Sania Mirza is India's star tennis player, by winning three grand slams and numerous titles in tennis. She is an influential and inspiring athlete. Sania is playing tennis since the age of six. She has set up a tennis academy in Hyderabad for young and aspiring kids like her. She was also chosen as the 'Goodwill Ambassador' by the UN. Expressing her thoughts on feminism at the launch of United Nation's Women's anthem "Mujhe Haq Hai", she said, "I think it's very important for a girl to believe that she is empowered within in order for men to believe that she is empowered. You have to believe in equality when you want to get treated equally. I think I am a person who wants equal opportunity for all. Whether you are a man or a woman, it doesn't matter what gender you are." (Daily Hunt)
Mithali Raj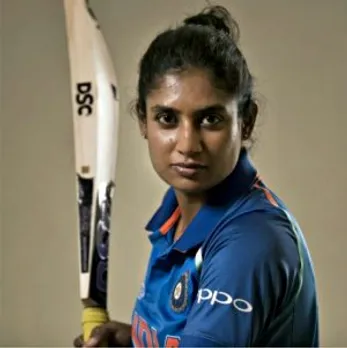 Mithali Dorai Raj is the captain and the skipper of Indian Women's International Cricket team in Tests and ODI. The recipient of the prestigious Arjuna Award and Padma Shri, she is the first player to score seven consecutive 50s in ODIs. In this "Gentlemen's Game" Mithali has proven her mettle by being the most successful woman captain. By challenging the conventional sexist norms Raj is a true feminist and she has proven it through her game and interview. On replying to a sexist journalist, during 2017 Women's World Cup press conference, who had asked her about her favourite player from the men's team, Mithali said "Do you ask the same question to a male cricketer? Do you ask them who their favourite female cricketer is? I have always been asked who's your favorite cricketer but you should ask them who their favourite female cricketer is." reported ESPNcricinfo. Her confidence and determination to shut down the trolls is indeed admirable.
Deepika Padukone
The much-celebrated Bollywood actress Deepika Padukone, since her debut with the film Om Shanti Om in 2007, she has delivered 12 hits including three films which crossed the Rs 200 crore mark. This has made her the most successful actor of this generation. She is not just a successful movie star but also an open advocate for feminism and speaks about mental health. Speaking on women and feminism she said, "Women are multi-taskers, extremely strong emotions and know what they are capable of. My message for every woman is that we all should have faith in ourselves and should never underestimate our capabilities." Reprted Indian Express. In another incident, slamming one of India's leading newspaper Times of India she said, "Yes I have cleavage, a woman has cleavage got a problem?"
Supposedly India's 'LEADING' newspaper and this is 'NEWS'!!?? pic.twitter.com/D3wiVVXuyM

— Deepika Padukone (@deepikapadukone) September 14, 2014
YES!I am a Woman.I have breasts AND a cleavage! You got a problem!!??

— Deepika Padukone (@deepikapadukone) September 14, 2014
Priyanka Chopra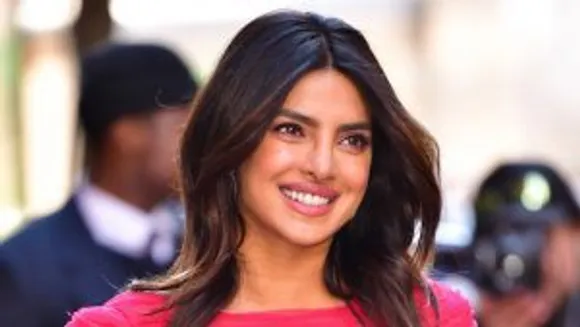 The Global icon Priyanka Chopra who has made a mark in Bollywood as well as in Hollywood is an outspoken feminist. With the famous Quantico series and three international hit songs, PC is a well-established star. Besides being a successful artist PC always talks about women rights and she likes to call herself as a "Proud Feminist." In an interview with Variety, Priyanka explained her idea of feminism saying, "Feminism is not about berating or hating men or disliking or trying to make sure we're better than men. Feminism is just saying give me opportunities without judging me for the decisions that I make, the same freedom that men have enjoyed for so many centuries. Feminism needs men." Adding to this as UNICEF Goodwill Ambassador she said, "I see so many girlfriends of mine who are like, 'No I'm not that much of a feminist.' I don't even understand that. The need for feminism was created because there were no rights for women. That's why there is not a man-ism because they always had it." Clearly, we couldn't agree more with her on this.
Kangna Ranaut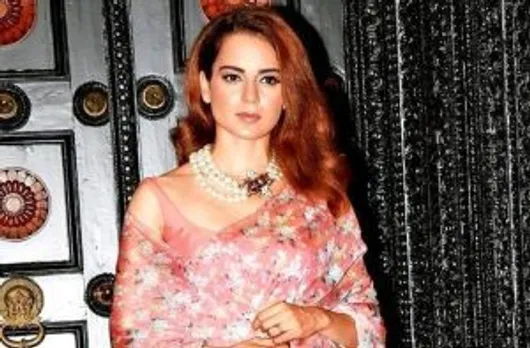 Kangna is one of the highest-paid actresses in the country. She is an Indian actress and director who has worked in several successful Hindi films. She has also received three National Film Awards and four Filmfare Awards. Kangna remains in the headlines due to her stand on nepotism and gender equality. Explaining her take on feminism to India Today Kangna said, "My idea of feminism is that it is equality, right? Feminism is not a concept. Feminism is compensation. It is a subject of discussion these days because eventually, we have to emphasise that men and women are the same. That only blood flows through our veins like anybody else's, and there has to be equal pay for equal work. So, feminism is compensation for a lack in society. We live in a sick society, and feminism is its medicine," she had once said in an interview.
Read Also: Feminist Bollywood films of recent times that touch impactful issues
Mahua Moitra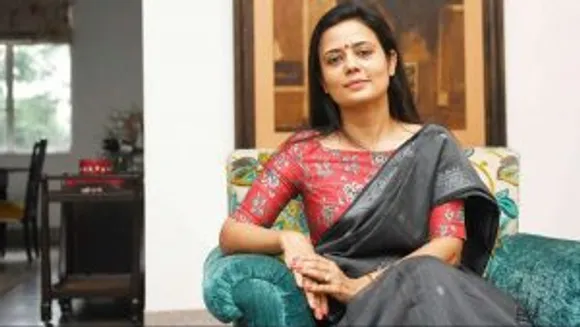 With her recent fiery speech in  Lok Sabha, Mahua Moitra is a household name now. The 44-year-old Trinamool Congress MP from Krishnanagar constituency gave a speech on increasing fascism in India and drew both positive and negative attention towards herself. Before entering Indian politics Moitra worked as an investment banker for JPMorgan Chase in New York City and London. This talented ex-vice-president of JPMorgan Chase is very much open about her feminist approach and aims to contribute towards women's issue as being the member of parliament. In an interview sharing her thought on feminism, Moitra said, "Feminism to me is not to conform to a single idea of feminism."
Faye D'Souza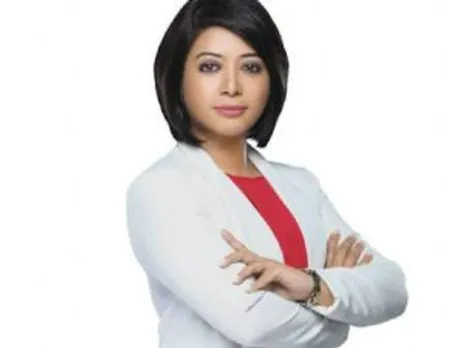 The editor of Mirror Now, the sister channel of Times Now is quite popular among the English viewers and all credit goes to the editor of this channel Faye D'Souza. Taking up stories which concern women, in particular, has made Faye quite popular among urban women. As a result of her constant reporting on child lock removal from commercial cars as it was harmful to women commuters, the Bombay High Court gave the ruling to remove all child locks form commercial cabs. At a time when people were debating on temples and mosque Mirror Now was one of the only channels which aired the debate on GST on sanitary napkins. Through her constant efforts and follow-up report on the same, GST was removed from sanitary napkins.
This feminist anchor is all that we needed in our media realm. From shutting down the sexist panellists to supporting each and every woman standing in #metoo movement, Faye is a true blue feminist. Commenting on what Feminism stands for her she simply said, "For me, feminism is when men and women have the same rights and are treated equally, as I know men and women are not equal from the physiological perspective and all, but I believe fundamentally we all should have same rights."
Barkha Dutt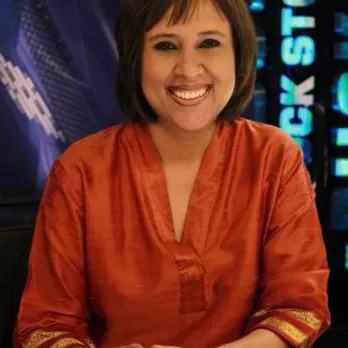 The Indian journalist became a prominent figure in Indian journalism after her frontline war reporting on the Kargil Conflict between India and Pakistan in 1999. The Padma Shri recipient has worked with NDTV for 21 years. This influential journalist is an outspoken, critical feminist. Listing out her seven points on a feminist manifesto with Vogue, she said, "The truth is that sexism and feminism are by-products of patriarchal power structures in which men and women are both socialised into playing certain set roles. The trap of masculinity is as ensnaring as the web of misogyny. So there are feminist men and sexist women and of course vice-versa; it merely depends on how much we are ready to question inherited norms."
Read Also: Know The Women Writers Behind India's First Feminist Fantasy Anthology
Arundhati Roy
One of India's bestselling authors and recipient of  Man Booker Prize for her fiction novel The God of Small Things, in 1997. Roy is also a political activist involved in human rights and environmental causes. Talking to Huff Post Roy shared her displeasure on millennials approach of disassociating themselves from feminism and feminists, she said "I get so annoyed when I hear "cool" young women say 'I'm not a feminist. I mean, do they know what battles were fought? Every freedom we have today, we have because of feminists. Many women have fought and paid a huge price for where we are today! It didn't all come to us only because of our own inherent talent or brilliance. Even the simple fact that women have the vote, who fought for that? The suffragettes. No freedom has come without a huge battle. If you're not a feminist, go back to into your veil, sit in the kitchen and take instructions. You don't want to do that? Thank the feminists."
Gurmehar Kaur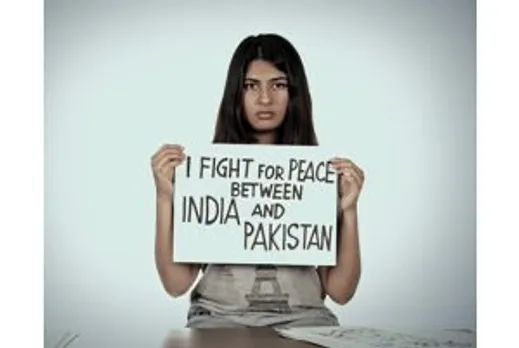 This student political activist from Lady Shri Ram College, Delhi University rose to fame after her controversial posts on war and peace in  2016. This 20-year-old author has already published two books — Small Acts of Freedom (2018) and The Young and the Restless: Youth & Politics in India (2019).  In an interview with  The Asian Age she explained her stand on feminism by saying, "To me, as a woman and a feminist, feminism is ultimately about choices and about "agency", a voguish word these days, which simply refers to a person's ability to act for herself or himself." This youth icon is an ambassador for a UK based charitable organisation Postcards for Peace.
Divya Tripathi is an intern with SheThePeople.TV