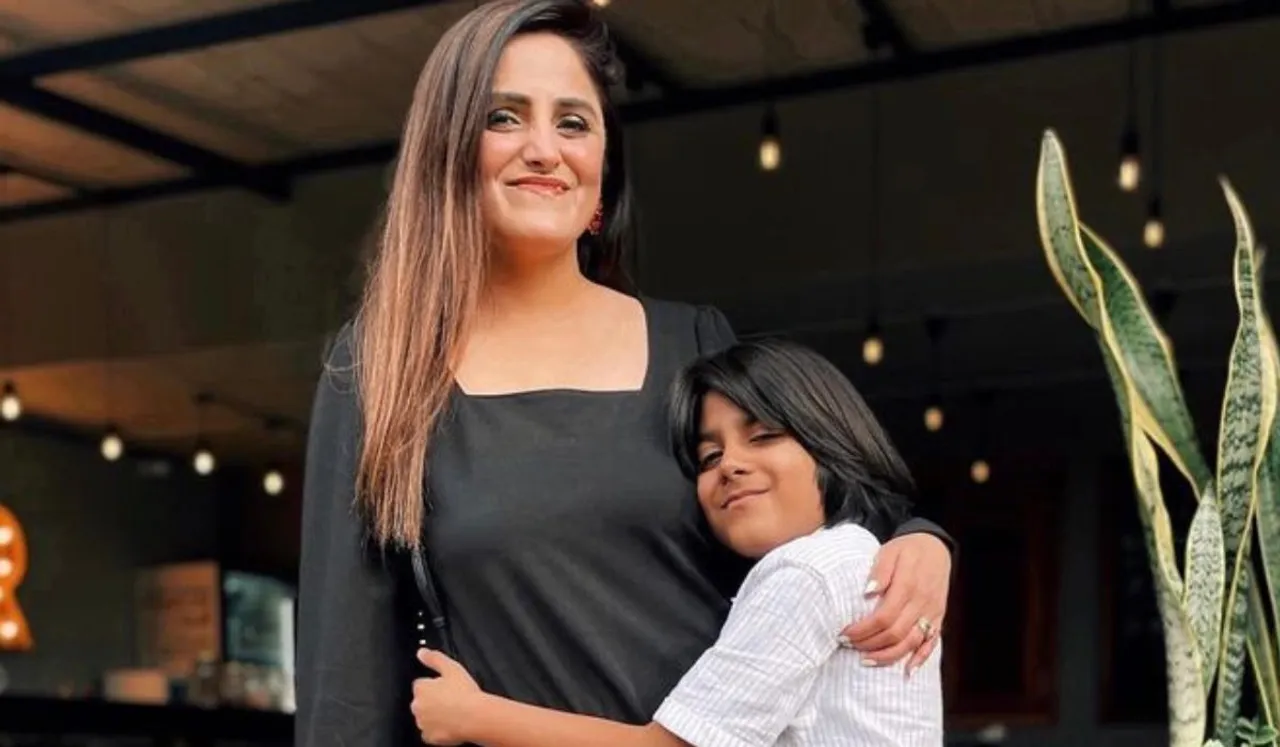 Akanksha Arora Sharma was enjoying her pregnancy phase when she faced a complex situation that changed the course of her life at that point. A pregnant Sharma, who had moved from Nairobi to India to be with her mother, faced numerous challenges before she gave birth to her son, Rayan. However, she fought looking at her baby, who also fought for several months in the womb and outside the world.
In this conversation with SheThePeople, Akanksha Arora Sharma shares her story, how her son survived life-threatening challenges, and why motherhood is a gift that keeps on giving.
Akanksha Arora Sharma's pregnancy story
"I had a smooth sailing pregnancy except for a small hiccup of getting Chickenpox in the 4th month.
I moved from Nairobi to India in November to spend some quality time with my mom before my delivery in January. My baby was healthy, I was getting pampered by my mom, it was the best time. But suddenly everything changed! On one of my regular scans, the sonographer informed me that something didn't look right. My pregnancy was growing but the baby wasn't. I thought everything was going well since I had gained a lot of weight but that was not true. I was shocked and scared. My dad was travelling for work and my husband was back in Nairobi. My Mom and I started consulting different doctors but they all said the same thing, I had IUGR- Intrauterine growth restriction, and whatever I consumed was not reaching the foetus. All I could think was 'Why me?'
I went back to the hospital and the doctor asked us to wait for a week for the baby to grow as much as possible. On the 29th of November, I went for another scan and the sonographer told me 'Ye bacha toh mar jayega', and I went numb.
I went to the hospital with the results and the doctor admitted me immediately for an emergency C-Section. My husband couldn't make it as it was so sudden. I was in the OT and as soon as my baby was out, I asked the doctor if the baby was okay, to which they replied that he was fine and that there was nothing wrong with him. Those were the magical words I was waiting for. He was the tiniest human I saw and I couldn't stop my tears from falling, I was so happy to see that we were fine.
The battle was not over though. Rayan was severely underweight and premature. My doctor was an angel who believed in Rayan and assured me every time I faltered. He didn't keep Rayan in the NICU as he believed that a baby should be with his mother. He suggested Kangaroo therapy and just 3 days after delivery, I was back home.
Rayan was a tiny baby. He was too weak to suckle and was spoon-fed for a long time. Getting him to a healthy weight was another battle, and every 100g he put on seemed like a victory. No clothes would fit him but we were happy that he was fine & living happily!"
 







View this post on Instagram




 
---
Suggested reading: Dia Mirza Shares Her Near-death Experience During Pregnancy