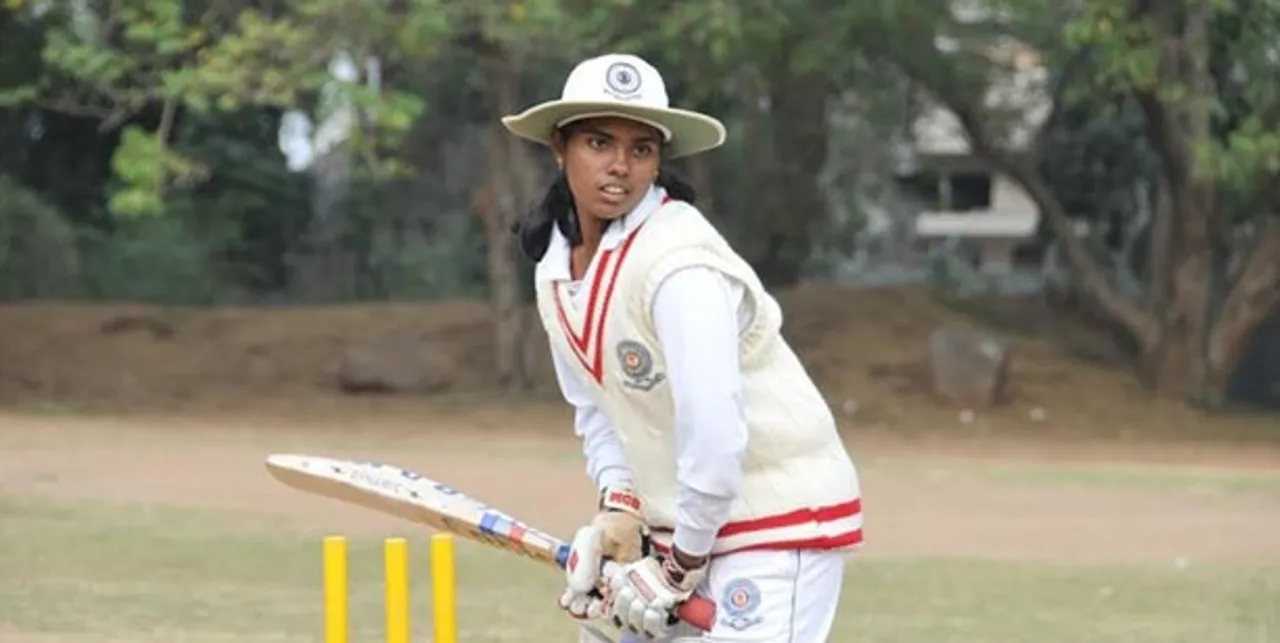 S Meghana is an Indian female cricketer who is expecting to explore a bigger opportunity in her career with the coming Women's World Cup. Before we see her playing in the International tournament, let's take a look at her game till now and know some facts about her.
Sabbhineni Meghana is an Indian cricketer who played for Andhra, South Zone and Railways. The right-handed batter also played International games for the national team in 2016. She was part of the Indian Cricket team in six T20 International tournaments. The 25-year-old cricketer has played exceptionally well for the domestic circuit and is looking forward to a big opportunity in the coming Women's World Cup.
S Meghana: Her Journey On And Off Ground
Meghana was born on June 7, 1996 in Krishna, Andhra Pradesh. Her father was a divisional engineer in National Thermal Power Corporation's (NTPC) thermal power station and her mother was a homemaker. Her education took place in DAV Public School. She was good at academics and sports equally, in 2007 she was the only girl that played cricket on her school's ground with the boys, according to reports. She was also good in swimming, skating and and badminton and has also played at national level in skating.
Meghana's parents were very supportive of her and took care of her routines and practices. In 20o8, she was selected in U-19 cricket team of Andhra Pradesh which was her gateway to being selected in Board President's XI team and played against Australia. She played at U-19, U-23, senior level and her journey with South Central and Indian Railways started in 2017.
S Meghana's Career Accomplishments
Meghana was top run-getter at U-23 level in two consecutive matches. Playing for India against West Indies in Vijaywada, she scored good runs for a start in the two matches with a great strike rate. She was also the top scorer in Women's Senior One Day Trophy in 2021-22 with a smashing score of 388 runs that included one century and two half centuries. She was the part of Women's Twenty20 Asia Cup in 2016.
Meghana was recently announced as one of the three reserve players for the coming Women's Cricket World Cup that will be held in New Zealand in 2o22. Meghana is seeing this as a great opportunity to elevate her sports career and is preparing hard for it. It will be good to witness this up and coming cricketer and her journey towards lead.
---
Suggested Readings: Why do Indian women not play enough sport?