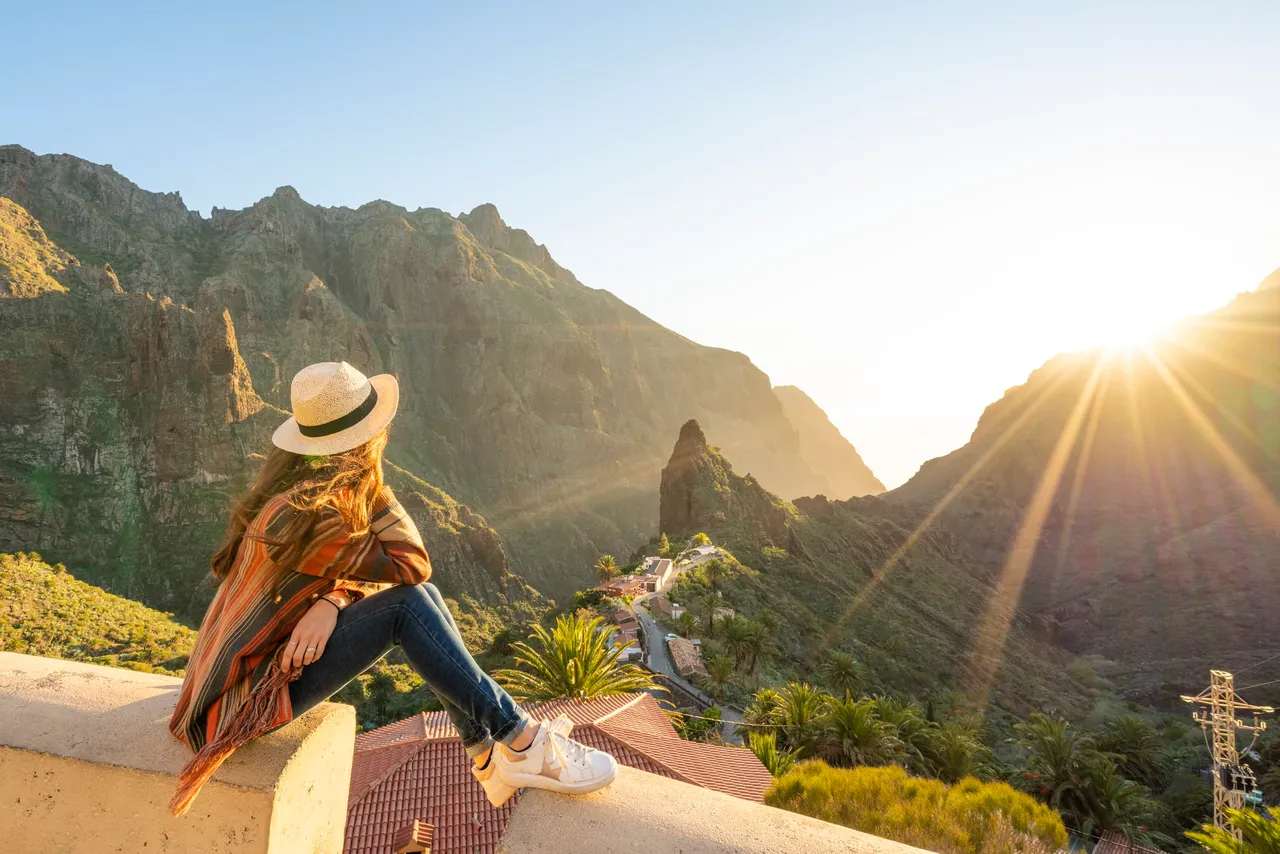 As the trend of solo travel becomes increasingly popular, numerous women also take an interest in it. If you are searching for potential destinations for your upcoming solo expedition, it is important to consider the safety measures specifically relevant to women who travel alone, so we came up with a list of the 5 safest countries for solo female travellers.
Even though solo travel is becoming increasingly popular, female travellers still face unique challenges when travelling alone. While safety should be a given regardless of location, the unfortunate reality is that safety concerns and discrimination against women exist in every corner of the world. Nevertheless, numerous countries have made a conscious effort to enhance safety and measure safety attitudes among female residents. As per the Women's Danger Index, below is a list of the 5 safest countries for women.
Safest Countries For Women
1. Spain
Apart from Spain being one of the most visited destinations in the world, female solo travellers can feel safe there as it ranks at the top for being one of the safest countries for women. Not only does Spain rank high in street safety, but it also has lower levels of legal discrimination and violence against women.
Various other factors make visiting this exquisite country worthwhile. These include the picturesque Mediterranean coastlines, the scrumptious servings of paella, the vibrant culture, and the awe-inspiring architecture, for example, the Sagrada Familia and many more.
2. Singapore
This small landlocked country is widely regarded as the most secure nation in Asia. It boasts impressive scores in over half of the pertinent categories, and the majority of women attest to feeling secure when going out alone at night.
Singapore's high level of personal safety can be attributed, at least in part, to its strict legal system and highly ethical police force. However, it is essential to be familiar with the local regulations before embarking on your visit. Besides ensuring security, Singapore's multiracial and highly urbanised terrain provides visitors with numerous opportunities for outdoor adventures and a delightful mix of colonial and modern architectural styles. Singapore's cuisine is one of its most diverse and excellent qualities, encompassing cuisine styles from all over the world that are sure to tantalise your taste buds.
3. Ireland
Ireland, popularly known as "The Emerald Isle," ranks as the third safest country for solo female travellers. With its picturesque landscapes and historical sites, it is an ideal destination for first-time solo female travellers due to the convenience of getting around the urban areas. Dublin, Ireland's capital, is a must-visit destination for anyone visiting Ireland for the first time.
Ireland, as a small island nation, had remarkably low levels of legal discrimination, gender inequality, and attitudes towards violence against women. Furthermore, Ireland's non-partner sexual violence levels were also comparatively low.
---
Suggested reading: TravelHer: Millennial Women Share Their Solo Travel Experiences
---
4. Austria
Out of all the destinations examined, Austria showed some of the least occurrences of sexual violence and gender inequality. Austria is also recognised as the fourth most secure nation for solo female explorers. Additionally, the country displays favourable statistics regarding the percentage of women who feel secure while strolling alone at night.
Austria is a popular destination among travellers who have some knowledge of tourism. They typically come to explore the bustling cities of Vienna, as well as get absorbed in the beauty of the surrounding hills and mountains.
Austria is renowned for its breathtaking nature, and various hiking tracks can lead you to stunning hidden treasures. Besides, you can stroll around well-known cities such as Vienna and Salzburg, and explore local eateries to relish the celebrated Viennese Apfelstrudel or Wiener Schnitzel.
5. Switzerland
Switzerland is a picturesque country, adorned with gorgeous lakes and snow-capped mountains that make for breathtaking views. When it comes to safety, Switzerland performs exceptionally well with low levels of intentional homicide against women on its streets. The country boasts vibrant cities, rich cultural heritage, and stunning alpine scenery, which make it an ideal tourist destination for those interested in exploring. Whether one is drawn to the snow-capped peaks of the Alps, the picturesque lakes or delightful villages, Switzerland has something for everyone, making it a perfect place to visit. Additionally, the country is renowned for its top-rated ski resorts, attracting avid winter sports lovers from around the world.
---
Suggested reading: Not All Solo Travelling Is Fun For Women, There Are Challenges Too!