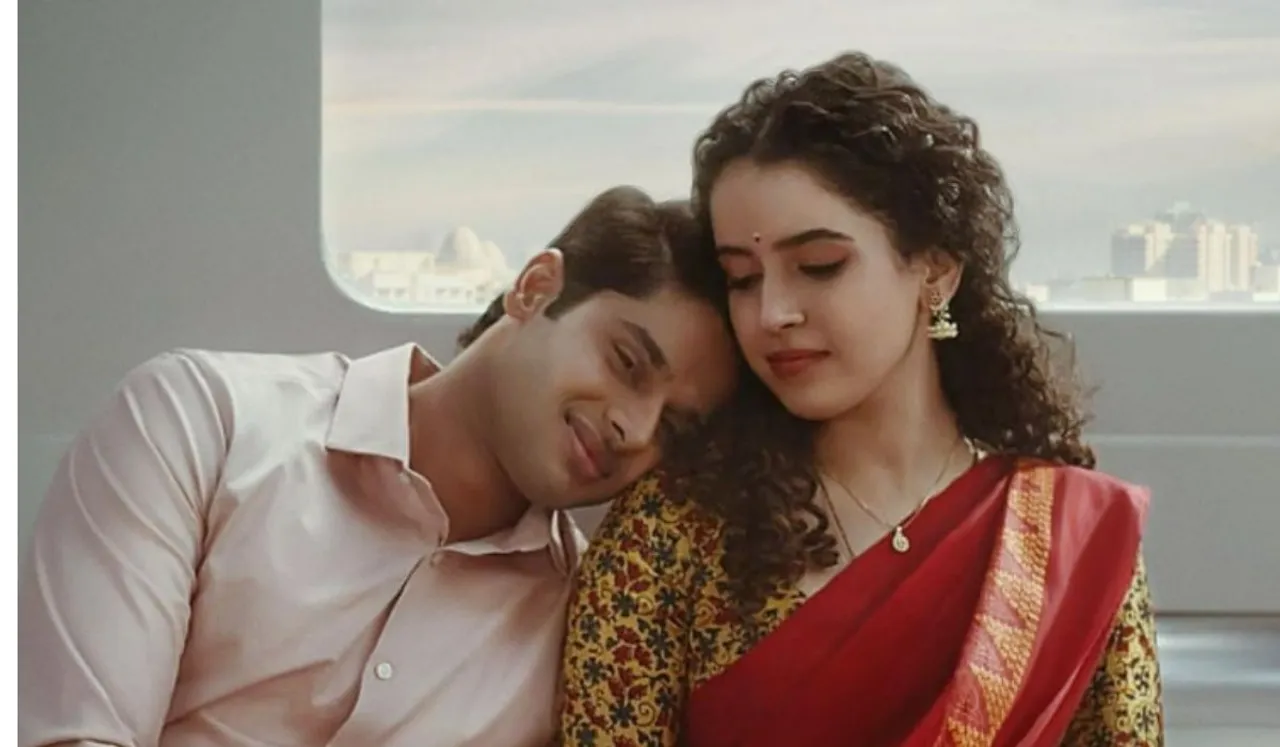 Watch Meenakshi Sundareshwar Online: Millennials will tell you how complicated long-distance relationships are. But think about a long-distance marriage where the husband is working in a different city while the wife stays with in-laws. Do you think the couple will be able to tide over their marital conflicts? Will distance bring them closer or tear their marriage apart? This is exactly what the story line of upcoming movie Meenakshi Sundareshwar is.
Starring Sanya Malhotra and Abhimanyu Dassani, Meenakshi Sundareshwar will be releasing on Diwali. The music for this Karan Johar production has been lent by Justin Prabhakaran.
Besides Sanya Malhotra and Abhimanyu Dassani, the star cast of the film includes actors like Trishaan, Veera Kapur ee, Ritika Shrotri, Parnendu Bhattachrya Varun Shashi Rao.
Talking about the film, Sanya Malhotra in a statement said, "Returning to Netflix with Meenakshi Sundareshwar is like a homecoming for me after Pagglait and Ludo. Working with Abhimanyu under the direction of Vivek has been a great experience. I'm glad this film will be released on Netflix to a global audience because the film offers something for everybody, and audiences all over the world will find the film appealing and will relate to it."
In another interview, she disclosed that she could relate to the theme of the film because she was in a long-distance relationship.
Sanya Malhotra last featured in films like Ludo and Pagglait. One of her dialogues from the film Pagglait touched the chord of the audience. "Jab ladki log ko akal aati hai na, toh sab unhe pagglait hi kehte hain!".
Where to watch Meenakshi Sundareshwar
The movie Meenakshi Sundareshwar can be watched online. It will be streaming exclusively on the OTT platform Netflix. The release date is 5 November and you can watch the movie from 5 November onwards if you have a valid subscription to the OTT platform.
---
Suggested Reading
Confused Where To Watch Meenakshi Sundareshwar? What You Should Know
Meenakshi Sundareshwar Cast, Release Date, Where To Watch