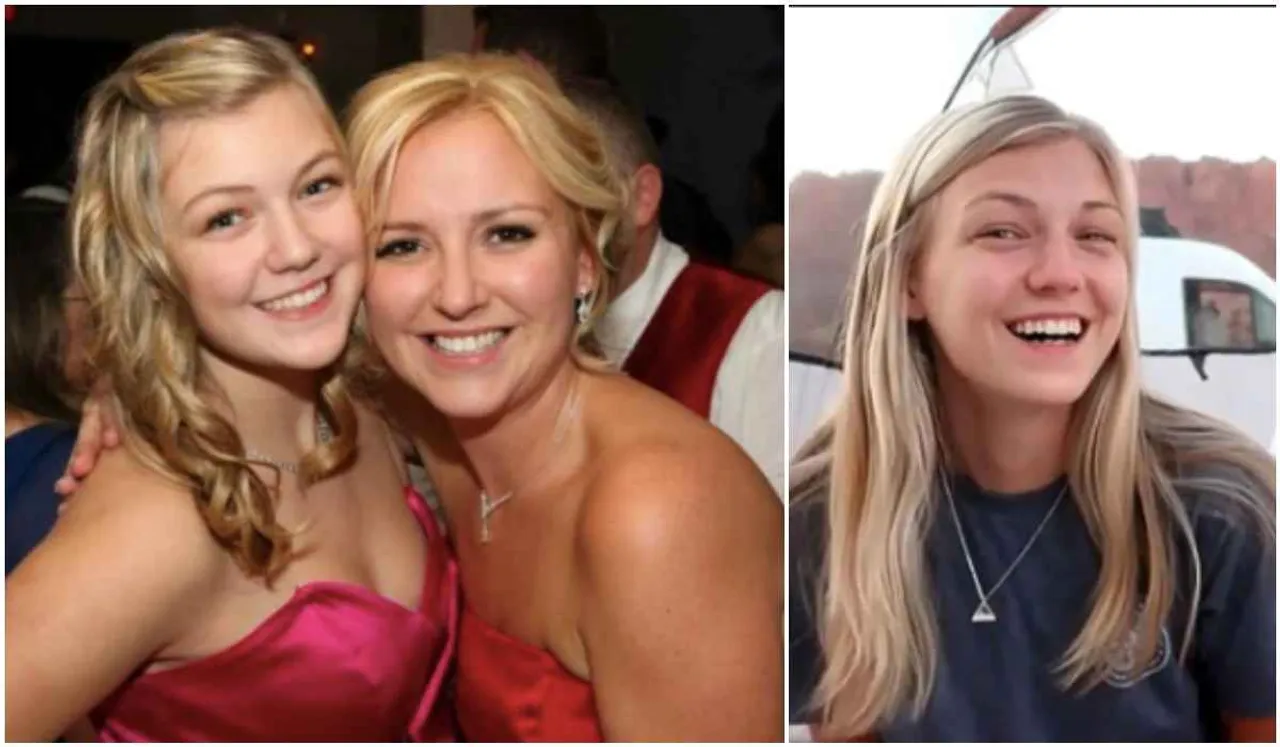 Who is Tara Wickman: Two sets of parents are out seeking justice for late vlogger Gabby Petito: her birth parents and her step-parents. On social media, the four are regularly sharing updates and calling for deep investigation into the disappearance and death case that has kept the United States captivated over the past few weeks.
A post by the 22-year-old's stepmother, Tara Wickman, has evoked emotions on the internet. In what appear to be tattoo tributes for her late daughter, Wickman shared snaps on Facebook with an emotional message for her "angel."
"The triangle one was her drawing. Love you to the moon and back my girl, always and forever," she wrote, affixing the note with a call for justice in the case.
Last month, Petito disappeared while on a cross-country trip she took with her fiance Brian Laundrie. Her remains were found days later on September 19 at Grand Teton National Park in Wyoming and an autopsy confirmed her death by homicide. Laundrie, a person of interest in the case, is missing. Follow updates in the Petito case here.
Know Who Is Tara Wickman, Petito's Stepmother Seeking Justice For Her
Petito's father, Joseph, his present wife Wickman and former wife Nicole are all campaigning for the young vlogger online. Nicole's husband, Jim, too has joined the movement along with Petito's other family members. The influencer was the oldest of six children, as per reports.
According to Wickman's social media profiles, she hails from New York and is currently based in Florida. She married Joseph after he separated from his ex-wife reportedly when Petito was young.
"Two step-parents that are in pain, wanting to find their baby girl that they both raised since she was just a baby. We won't stop!!" Wickman wrote in another Facebook post when Petito was still missing last month, referring to herself and Jim.
My beautiful wife and daughter. pic.twitter.com/HV7OKzUd3P

— joseph petito (@josephpetito) May 6, 2014
The family has issued statements alleging Laundrie's role in their daughter's case. They have claimed he is not missing but is in hiding. Read here. The Federal Bureau of Investigation (FBI) last month issued an arrest warrant against Laundrie over links to debit card fraud. Though alleged sightings of him have been reported, officials seem to be no closer to locating his whereabouts.
---
Trending now: 
&t=5s